Click here to get this post in PDF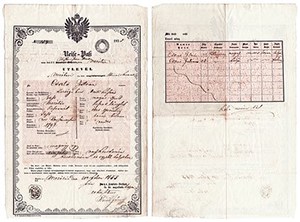 Documents are required at every stage of our lives. However, before they can be used, be it personal or commercial, they must be legalized by a respectable authority. Three main types of documents that come under this purview include – personal, educational, and commercial. Every type of document serves a different purpose and is verified in a different manner.
What is document legalization?
Legalization can be defined as a practice of authenticating legal documents with a signature and a stamp from the concerned departments. Legalization of documents is also sometimes called as the attestation. Another common form of document legalization is called apostille which is required in case of international affairs.
Attestation is legalization of documents that happen at regional and state levels as well as national and international levels. Document attestation services may be required when you seek admission in a college, issue a citizenship proof or any other legal matter. Attestation is also done for visa documentation or when you want to do business abroad. Attestation is required for countries that do not come under The Hague Convention, also known as apostille countries.
Apostille, on the other hand, is a process of legalizing the documents for countries that come under apostille countries. There are a total of 117 apostille countries that require your documents to be legalized with an apostille sticker. This procedure in India is carried out by the Ministry of External Affairs.
When do you require document legalization?
Legalization is required when you want to prove the authenticity of your documents. It is also required if someone wants to study or work abroad or simply live in another country. When you apply for long-term visas, attestation or apostille is done as part of the entire procedure.
The objective of this requirement is to ensure that all the documents that are issued abroad are corroborated by the civil and judicial authorities, making them more credible and trustworthy.
Legalization procedure
Document legalization follows different procedures for different types of documents. It is handled by different levels of government, starting with local and regional, then moving on to central government.
How to legalize documents quickly?
By now you know that the document legalization is by no means a touch-and-go task. It is a time-consuming process that can be very complicated for an uninformed seeker. This is when apostille and attestation agents come in handy. They know the procedures well and can get you the required stamp in a more convenient and timely manner.
However, trying to do this on your own can be a very troublesome process. It is not only difficult to locate the concerned authorities but also impossible to ensure that they are the right people for the job. In the end, you will be running around between departments and still have no signatures and stamps. Besides, don't forget that there are long queues outside these offices! It is possible that you may not even get a chance to meet the officer on the first day itself.
Certificate attestation services, on the other hand, will collect your documents from your doorstep, get them stamped, and hand them back to you in no time. The service providers will handle your documents professionally and save you a lot of time and energy in the process.
How to choose legalization services?
When Looking for Document Attestation Services or apostille and translation experts, you need to make sure that the service provider has been in the business for at least two years if not more. This tenure is important to assess their experience and level of proficiency in carrying out these tasks. You can also verify their work ethic as well as professional standards by checking them online.
There are many credible service providers out there who can provide you with quick, efficient, and affordable service for your personal, educational, and commercial documents. When looking for an expert, make sure that the company has a clear document handling policy and will ensure that the legalization process is undertaken in absolute confidentiality. You should, after all, be comfortable in parting with your sensitive documents when handing it over to them for attestation or apostille.
That being said, this article tells you all there is to know about the document legalization requirements and when do you need attestation and apostille services to make an informed choice. Make sure your service provider has the experience as well as the expertise to carry out both.
Don't forget to shop around for quotes to know the ongoing market rate and then choose the one that offers you the maximum value. Avoid making your selection based on the cost of services alone. Keep all these factors in mind when researching your options online.
You may also like: 5 Reasons Why You Need an Estate Lawyer
About the Author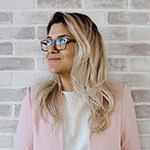 Ashly William is a freelance writer, with years of experience, creating content for varied online portals. Her content is published on many national and international publications. She loves to write about business services and education.