Click here to get this post in PDF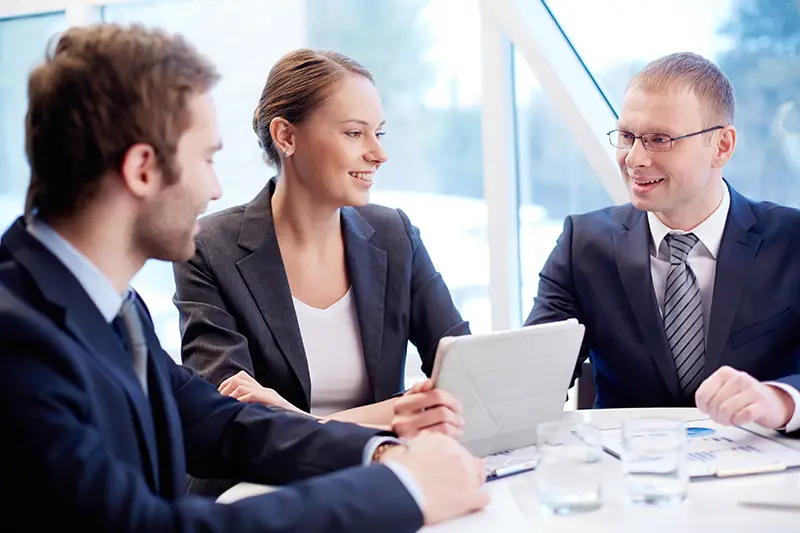 We earn commissions if you shop through the links on this page.
A marketing plan is used to outline your company's marketing strategy, including tactics, price points, and other useful information. All marketing plans evolve over time. Ten years ago most companies had plans that focused on website creation, especially during the dot-com boom. Fast forward to today and most marketing plans include the use of online marketing methods, such as digital and social media marketing.
No matter if you're trying to grow a startup or looking to increase visibility around your 7-year old company, the importance of a marketing plan cannot be overstated. Keep reading to learn 5 elements that must be included in your plan.
1. Market Research
Businesses of all types and ages need to understand their overall market to make wise business decisions. Market research is the backbone of any marketing plan, providing a starting point for choosing specific marketing techniques.
As explained by squareship owner Nate Robertson, "Before you can make a video that people love, you need to make sure the market shows it's a video people want. It has to tick all the boxes of creativity, structure, and execution, and it all starts with great market research."
Market research involves a variety of factors including:
Market size
Product differentiation
Market segmentation
Consumer buying habits
Current trends
With market research, you'll want to look at statistical reports, consumer surveys, as well as other secondary sources. It's also important to gather primary research by polling and interviewing industry consumers.
2. A Target Market
What good is your product if you're marketing it to the wrong group of people? Before you spend thousands of dollars on marketing and advertising, you want to identify your target market. Who is most likely to purchase your product? Which demographics would be most interested in your services?
While it may seem ideal to say that everyone is likely to buy your product, having too broad of a target market can be problematic. Figure out what problem your product solves, and then determine who needs and is helped by the solution. Market segmentation is the key ingredient for figuring out the "who" in the equation.
3. Clear Objectives
Well-defined objectives are a must within a marketing plan. Without objectives, your business is operating without a clear end-goal in mind. Each goal needs to be as detailed and specific as possible. Saying that you want to boost social media traffic isn't enough, as a 0.01% increase still counts as an increase. Instead, set a more thorough goal by aiming for a 5 times increase in social media traffic in the next year. This way you can measure your actual achievements versus your business objective.
Objectives should be measurable and quantifiable. It's one thing to say that you want to grow your customer base, but it's another to be able to say that you earned 100 new clients, increasing your clientele by 40% and surpassing your goal by 10%.
Properly defined objects also make it easier to define metrics. Without metrics, it's hard to determine the growth as well as future goals.
4. Opportunities & Threats
A solid marketing plan should thoroughly detail market opportunities and threats. Consider things such as a new market demographic, partnership with a new company, client growth, changes in tax laws, and other situations that may benefit your company. At the same time, it's also important to pinpoint any threats. Have you lost employees to a competitor? Has a new product not done as well as projected? Do you need internal company upgrades, such as more physical space or new IT equipment?
Acknowledging opportunities and threats allows you to properly position your company for the upcoming marketing cycle. In turn, you can best spend your time and money on opportunities while also finding ways to mitigate threats.
5. Marketing Tactics
Once you've researched all the nuances within your industry and market, you can move onto determining the ideal marketing tactics to use. Marketing trends are always evolving. Some of today's most popular methods to consider using include:
Social media marketing
Content marketing
Mobile marketing
Video marketing
Search engine optimization
Knowing which techniques are trending is important, but your marketing success is driven by your ability to market where your consumers spend most of their time. If your target audience spends most of their time on Facebook, it makes sense for your company to join the social network and get involved. A solid digital marketing plan needs to be a concern of yours. With companies like medsolve.com.au, your medical business will be able to get its name out there. Without a solid digital marketing plan, you will find that you are way behind with your marketing tactics. There is a reason that the list above is so popular, and it's because this is how people operate now. We are a digital world these days, and without being online, your business is not going to flourish! You have to have a great digital marketing strategy among every other only strategy because without one, you're going to fall behind, and you're going to be invisible. You know that people will be relying on seeing you online, so you have to be accessible to those individuals. The more you put into your online marketing plan, the better off your business will be.
When choosing marketing techniques, it's also important to weigh each cost against your marketing budget. While big data is booming, your company may not have the finances to fund such a big marketing push.
Conclusion
As your business evolves, your marketing plan will too. It's important to update your marketing plan to account for new marketing trends and techniques. For each iteration of your plan, be sure to include the above five elements to ensure you've covered all of your bases.
You may also like: 5 Things you should Consider Before Starting a Business
Image source: stock.adobe.com
About the Author

Victoria Howes is an entrepreneur, traveler, and consultant to multiple brands including Travelocity, Hotels.com, and Homeaway.