Click here to get this post in PDF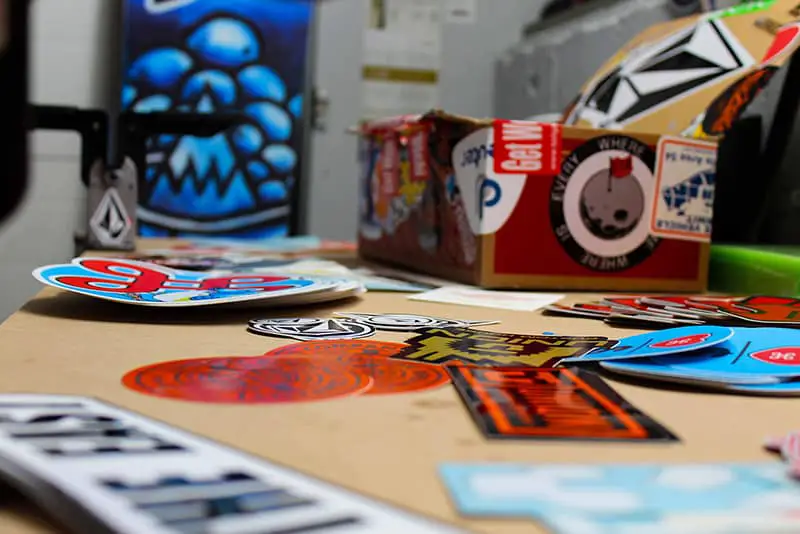 With the world focused on digital marketing and trying to rank first in a mobile-indexed world, offline marketing techniques often get lost in the myriad of different strategies.
They are often ditched for the newer and sleeker digital marketing methods. Everyone is on their phones these days and you can track what they do. So why would any business print custom vinyl stickers, mails, or business cards?
You might be surprised to know that there are still some offline marketing techniques that are worth looking into.
Direct Mail
Believe it or not, people still enjoy receiving mail. In a world where everything is wireless with text messages, social media, and emails, it's nice to actually receive a piece of mail. Studies have shown that the prize group, Millennials, still enjoy receiving mail.
Additionally, people are much more likely to check out your direct mail over an email.
Networking
The oldest form of marketing will never go away. There's something to say about a firm handshake and eye contact.
It's much easier to develop business relationships with someone you actually know. Doing things in person still has a lot of merit in this digital world.
Business Cards
Those little pieces of paper are still making waves as people move into the new decade. Business cards are important for any businessman out there.
They're pretty cheap to manufacture and don't require a lot of thought. Just putting your name, email address, and any other contact information on it is plenty enough.
Business Events
There's a reason that business conferences are still alive and kicking even after all these years. They are the perfect opportunity to combine a number of different offline marketing techniques, such as networking and handing out business cards.
These local business events are also a great opportunity to hand out any other literature or items you have, such as custom vinyl stickers with your business logo printed on the front. 
Being Active Locally
If you're a local business, then there are plenty of opportunities for you to market and network around.
One of those ways is volunteering at local events, donating products, or even your time. You could sponsor a little league sports team in order to get your name out there.
Hold special discounts for local events, such as the local fair or when the high school heads to the state championship.
Workshops
Are you working in a niche where you can teach people?
For example, if you own a hardware store, you could hold a workshop on how to eliminate that pesky squeaking from your bathroom door. Or if you run a local grocery store, hold a cooking class using some homemade recipes.
The possibilities are endless, and they're a great way to get people through the door and get familiar with your name.
Local Media Ads
People still read the newspaper, listen to the local radio, and watch local TV,  and these are also effective marketing tactics.
Take out an ad in the paper or better yet, see if you can be interviewed about your business or certain trends in your business niche. Whatever you can do to get your face in front of people.
A Referral Program
Every business owner knows it's easier and less expensive to keep an existing customer than it is to acquire a new one, but is there a chance to work on both at the same time?
By setting up a referral program, you're going to be offering incentives to your current customer base while also bringing in new ones.
You may also like: 5 Elements that Need to Be in Your Marketing Plan