Click here to get this post in PDF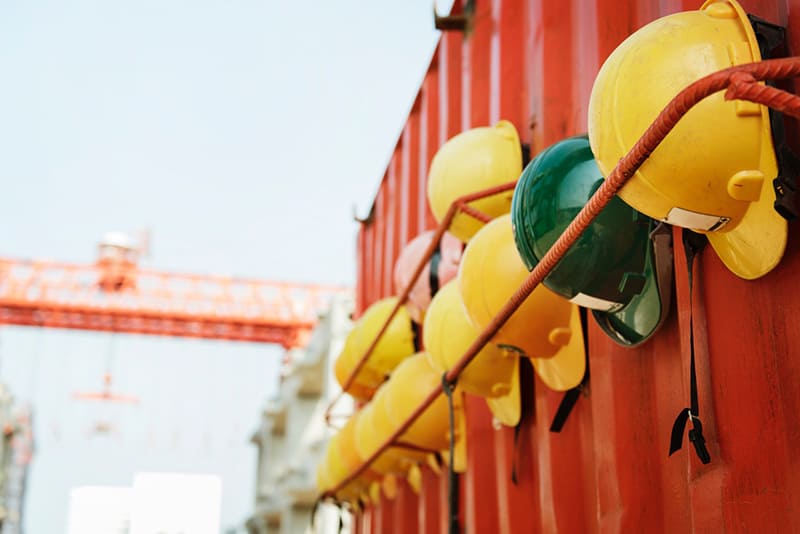 Whether you're starting up a business or growing an established enterprise, addressing health and safety requirements can feel like a daunting and costly task. New startups especially tend to put health and safety low down their list of priorities — one to come back to "when I have time." Purchasing protective clothing for your staff, writing policies and delivering training — that all sounds like a lot of effort and expense, right? Maybe so, but besides the obvious risk of falling foul of the law, failing to assess the health hazards that exist in your workplace and implementing procedures to minimise them can be a costly mistake for many reasons. Health and safety should not be seen as merely a tick box exercise; something that has to be done. It's a great opportunity to think about how you run your business and how to improve productivity, profits and results. So why should you invest in workplace health and safety?
1. Improve Employee Engagement and Brand Reputation
Employers who provide their staff with the necessary clothing, equipment, training and procedures to perform their job efficiently and safely will be looked on favourably by employees, customers and prospective business partners. Giving due consideration to the health and safety of your workforce sends a clear message that you value your employees and are committed to running a fair and ethical business which is legally compliant.
Creating a positive relationship between employer and employees is essential if you want your staff to stay motivated, engaged and productive. Employees who are happy in the workplace are much more likely to remain loyal to the company and strive to achieve business goals. As well as aiding retention of experienced staff, building a reputation as a good employer will make it far easier to attract the best new talent.
By implementing robust health and safety strategies and practices, the number of workplace accidents and injuries is likely to be significantly lower than it is at companies who fail to make such efforts. This is great PR for your organisation and will give your brand a competitive edge in terms of attracting staff, customers and business partners.
2. Boost Productivity and Profits
Hang on, how will spending on safety training for staff and purchasing hi-vis clothing save me money? And how can writing policies and providing waterproof workwear improve productivity? It's true that in the short-term, setting up an effective health and safety policy and implementing any actions necessary to minimise risks in the workplace, will take time, effort and money. But making this initial investment will certainly pay off in the long-term.
Staff who are provided with the equipment and training they need to perform their work safely will find it easier and more comfortable to complete assigned tasks. Some tasks would be virtually impossible without the correct equipment — imagine trying to handle a hot piece of metal without heat resistant gloves. Health and safety processes and equipment make staff more efficient and productive by allowing them to focus on the job at hand, knowing that they are protected from hazards. Staff who are well looked after are also more likely to feel positive about their work environment, leading to higher levels of motivation and ambition to succeed.
Maintaining consistently high standards of health and safety at work reduces business costs which can otherwise make a significant dent in your profits. Insurance premiums will fall and fewer accidents mean you'll find yourself spending less on injury claims and procedural changes. An investment in health and safety measures such as the provision of training and Personal Protective Equipment (PPE) will cost you in the short term, but it will save you significantly more in the long-term.
3. Avoid Unnecessary Costs
Without comprehensive health and safety policy and effective safety procedures, you leave yourself open to a whole host of unnecessary costs. According to the experts at Serrantino Law, LLC if an employee has an accident in the workplace and they can show that they did not receive adequate safety training, PPE or any other necessary information required to perform their task safely, you could be liable to pay out on a significant personal injury claim. 
Even if you're lucky enough to avoid any major workplace accidents and injuries, a lack of adequate health and safety measures is likely to result in higher rates of sick leave. Staff who are less content in the workplace are more likely to take days off. Equally, a workplace without safe working practices leaves employes open to hazards which could cause minor injuries and illness resulting in time off work. This will cost your business money in terms of sick pay, cover staff and the time needed to organise changes in workload. Productivity is also likely to be affected which of course impacts profits.
4. Wider Business Benefits
Many people see their obligations under health and safety legislation as a burden. Taking the time to risk assess your business properly provides a fantastic opportunity to identify areas of strength and weakness in the organisation as a whole, which can support business development and growth. What are the different roles of your teams? Could their skills be used more effectively? Why do you follow the procedures you do? Could there be a better way? Involve your employees. By eliciting their insights into how the business is run, you'll gain an understanding not just of workplace hazards and safety procedures, but employee well-being, staff satisfaction, opportunities for personal development and much more. Whether you're starting a new business or manage a successful one, consider health and safety as an opportunity to look at the bigger picture and identify areas for improvement and growth.
Fulfilling your obligations under health and safety legislation can seem an overwhelming task at first. But taking the time to give due consideration to workplace safety can save your business money, boost productivity, enhance employee engagement and lead to exciting new ideas for business growth. Invest in training, protective clothing and strategy implementation now and you'll soon reap the rewards.
You may also like: How To Make Factories A Safe Place Of Work