Click here to get this post in PDF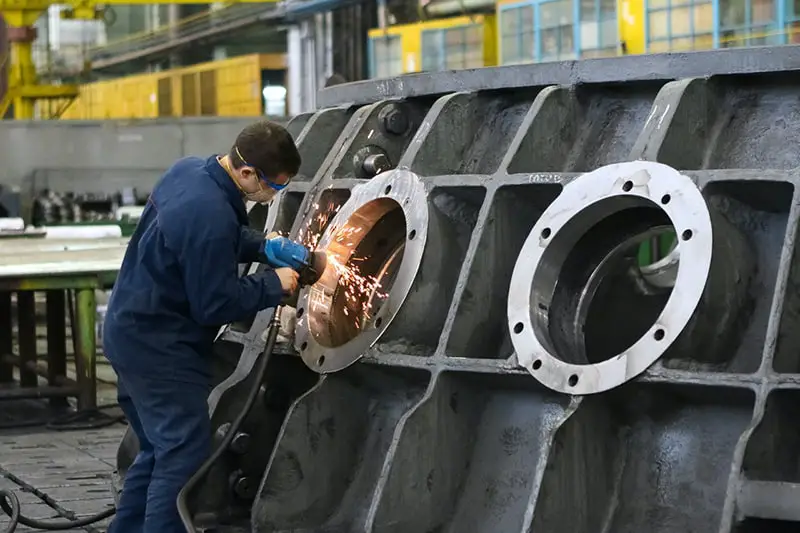 Accidents in the workplace can be costly for your organization. They can cause severe injuries that can result in substantial medical bills and expensive lawsuits.
The damages caused by accidents can also result in lost or reduced productivity. This is because the injured employees might require time off to recover. Equipment can also get damaged, creating the need for repair or replacement.    
The issues are the reason you need to prevent accidents in the workplace, and especially in manufacturing companies, where they are common. As a manager, there are three things you can do to avoid accidents and the risks they pose.
Provide Protection Equipment
Protective gears play a vital role in preventing accidents in the workplace. They ensure that a worker has the equipment needed to perform a task comfortably and without endangering their lives or that of their workmates. Depending on the nature of your company, the safety equipment might include things such as goggles, gloves, safety shoes, and hard hats.  
Workplace regulations require companies to provide their employee with the necessary protection equipment. However, some organizations do not, while others give them out during a special occasion, such as a routine inspection by the authorities.
If you want to prevent accidents, do not engage in such undesirable practices. Instead, you should comply with the established regulations as this will help you avoid costly damages.
Ensure the Right Materials are Used   
The use of substandard materials in the workplace can cause accidents. For example, a manufacturing company might build structures using low-quality metal that cannot withstand certain weights, heat, or vibration. As a result, they end up breaking at an unexpected time, leading to accidents.
Such problems are the reason you should ensure that the right materials are used to design the workplace. The appropriate materials will depend on the activities carried out in the company.
Identifying and ensuring the right materials are used can be a challenge for you and the concerned team. In such cases, you should hire experts specializing in engineering services. The professionals will carry out tests and analyze the properties of materials such as metal to determine whether they are of the highest quality.     
Frequently Educating Employees About Safety     
Workers know the importance of safety in the workplace. However, they become ignorant as time progresses and starts ignoring the measures put in place. This usually happens when no accidents are reported in a long time.  
That is why the management should come up with programs to educate the employee about safety even when there are no reported cases. The programs should be held after a specified period, such as three months. The educative programs will act as a reminder that safety is a priority, thereby preventing ignorance that often leads to accidents.    
In conclusion, preventing accidents in a manufacturing company should be a priority for management. You can achieve this by providing protective equipment, using engineering services to ensure the right materials are used, as well as safety industrial products and educating employees about safety more frequently.
You may also like: 4 Reasons to Invest in Workplace Health and Safety
Image source: Pexels.com