Click here to get this post in PDF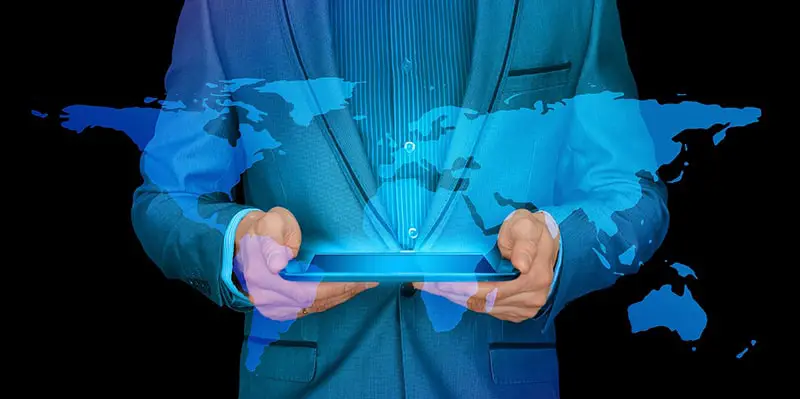 There comes a time in the life cycles of most successful businesses when you take those first, tentative steps abroad. Sometimes this is a painstaking process of heavy research and water testing; other times you opt to expand rapidly into several countries, in order that a local competitor doesn't beat your product or service to the punch.
In all of these instances, it's likely that there will be cultural faux pas' that you will be unaware of. While many people will be willing to overlook these displays of ignorance as the missteps of a philistine foreigner, some mistakes can be serious enough to impair your relationships, and scupper entire business deals. Here are four of the most important things you'll need to look out for when expanding your business abroad, from business cards to cultural barriers.
Confidence vs arrogance
Your product may have sold well at home, and your research may indicate that everyone in your target country will love it. This is no guarantee of success, and you shouldn't treat it as such. If you make the wrong moves in your expansion to a new country, you could establish a reputation for yourself that will be hard to escape from.
First, be sure to separate the approach of your marketing from the way in which you build your business. While there may be room for advertising which attempts to upend the opposition, this doesn't mean you can afford to be arrogant in your approach to building connections. It's always best to be humble and deferential, and not assume that people will naturally want to work with you.
Your approach to advertising should also follow this tack. Unless your product is naturally cool or desirable – a difficult thing to gauge – you will need to convince people with practical demonstrations and subtle marketing tricks. Acting superior is a surefire way to turn people off before they've experienced your product, particularly if there are already local alternatives.
Payment processing
One aspect of expanding abroad that you may not have considered is the way people pay for goods and services. While the West is dominated by cash, card, and contactless, other countries prefer different means of payment. The solution you choose will vary depending on whether you're a brick-and-mortar business, and which country you choose to expand to.
If you're starting a business in France, for instance, you'll find that people outside of Paris are heavily reliant on cash payments. Other nations have almost entirely transitioned to apps, such as China, where WeChat Pay and AliPay are the two dominant payment gateways. Few people even have a debit or credit card, meaning that if you don't offer one of these two options, you will struggle to sell anything at all.
Many countries around the world are going almost completely cashless, but the means can differ wildly. While contactless cards and digital wallets are the methods of choice in parts of Europe and the US, many Asian countries are instead using QR codes, the square barcode-like graphics which can be scanned by your phone's camera. Many food stalls and even small shops now attach these codes to shelves, allowing people to pay immediately by scanning them in a payment app.
Home advantage
While it's nice to imagine that you will be competing on a level playing field when you expand your business abroad, this is slightly wishful thinking. While countries such as France and Italy try to incentivise investment from foreign firms, it's inevitable that you will face barriers that aren't there for local companies, whether these are structural (i.e. active) or cultural (i.e. passive).
Structural problems might include additional scrutiny and administrative burdens that local competitors don't necessarily have to deal with. A prime (though not unique) example is starting a business in China, where foreign firms can encounter difficulties with licenses and permits, as well as enforcing their intellectual property. As the world's single largest consumer market, businesses expanding to China have to weigh these risks against the potential rewards.
Cultural problems are more common and probably familiar to those of us in western countries. Most consumers simply prefer to shop with local firms where they have the opportunity to do so, and where the product isn't significantly more expensive or of notably lower quality than the foreign option.
Embedding yourself as much as possible in the country you're expanding to is the best bet to solve both of these issues. By hiring and investing locally, you'll gain invaluable expertise that will help to ingratiate you with the authorities. Make yourself as much a local business as possible, and you will defang any criticism of being an outside influence.
Meeting and greeting
First impressions are always important, and the same is true of your business. However great your product is, you are the main reason people will support it. Your meetings with investors and stockists will be critical to starting off on the right foot and making a good impression in your new country. Fluff your lines, and your expansion could be over before it's begun.
The etiquette of greetings differs substantially between countries, so it pays to do specific research beforehand. Despite this, there are some commonalities that it will never hurt to observe, regardless of where you're expanding to. One example is business cards, which are treated with a great deal of reverence in many countries, particularly in Asia. Exchanging them is an almost sacred act, and desecrating them (such as by writing on them) can be the highest form of disrespect.
Ultimately, there's only so much research you can do, and there will inevitably be something that goes slightly awry. Do your best to read the atmosphere of the meeting, and apply the level of personal connection that feels appropriate. If you do make a mistake, acknowledging the awkwardness and laughing it off will do a lot to ease tensions, and paint you in the best possible light.
You may also like: Is your Business Ready to Take on the International Markets?
About the Author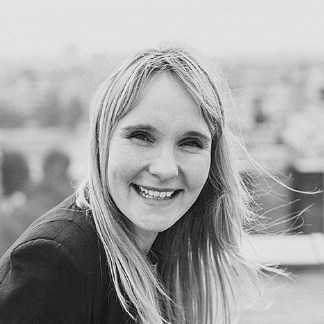 Former journalist Katya Puyraud is the co-owner of Euro Start Entreprises, specialising in company formation in France and the rest of the EU. Since 2007 Euro Start Entreprises has helped budding digital nomads, entrepreneurs, and expanding SMEs to open their companies in over 30 countries worldwide.
Twitter: @ESEntreprises