Click here to get this post in PDF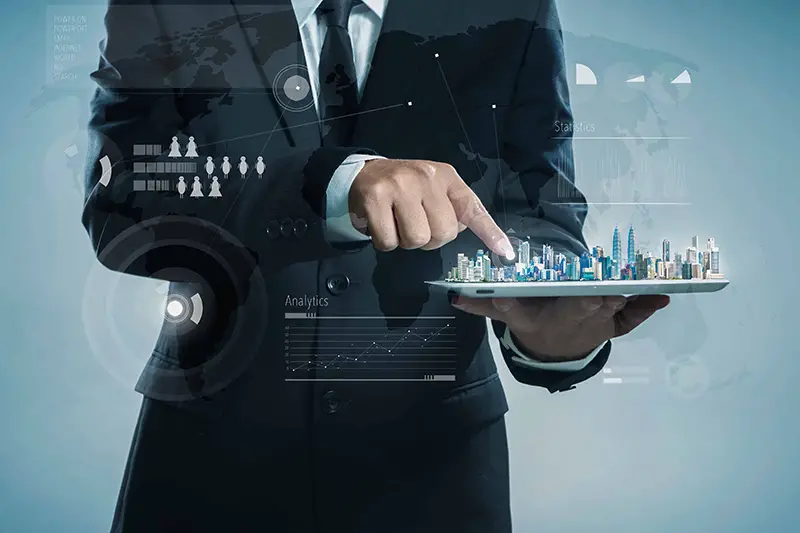 The world is going global and with that comes the cross-border expansion of businesses. Globalization opens up this opportunity for businesses since a major shift in economic, financial, and communicational integration developed over the past decades.
What does that mean?
SME and start-ups are presented with opportunities to expand their business activities abroad but it also comes with increased risks. It's therefore important to understand the impact and compare the pros and cons.
Here's the thing:
As a business owner, you'll have to understand important fundamentals such as:
Target market
Local competition
Market trends
Legal requirements & procedure
I've created a list of 10 critical factors that will guide you in the right direction. It's not a "secret sauce" that will ensure a 100% success rate when moving overseas, however, it will definitely help you out greatly to get to that point.
Let's dive right in.
1) Dive Deep
In order to fully understand the effect of expanding before moving your business abroad, it's important to research the following topics:
Create potential customer groups by performing a market segmentation analysis in order to determine whether there's reasonable demand for your product or service.
Compare the actual performance of competitors against potential and desired performance with a gap analysis.
Identify your strengths, weaknesses, potential opportunities and threats.
Identify market size and research future market growth possibilities.
And ask yourself:
How long will it take to meet targeted results?
2) Business Plan
Market conditions are unique and influenced by the economies, cultures, and governments. It's essential to conduct research and create a solid business plan with a firm local strategy. Take the following into consideration:
Short and long-term strategy.
Establish company goals & objectives.
Determine what company structure you want to establish.
Create an annual budget.
Set realistic goals to measure growth and progress.
Set realistic deadlines.
3) Product & Service
In order to launch your product or service properly, make sure to take the required steps based on the gap analysis results.
Research government rules and regulations, make sure it meets all these requirements.
Avoid any translation missteps – local language transition might be required.
Register for a trademark of patent rights if applicable. Some Asian countries are notoriously known for stealing business ideas.
Maintain high-quality standards.
Establish a local network. From where are you going to sell and ship your product?
4) Organizational Structure
Are you planning to hire local employees?
Be aware of cultural differences, language barriers, customs, etc. What works in your home country doesn't necessarily work overseas. Learn how to motivate and engage your employees. When employees feel valued and appreciated, they tend to return the favor.
Re-evaluate your current organizational structure.
Accordingly design policies and procedures.
Establish benefit and compensation systems to motivate employees.
Match your technological infrastructure to the local infrastructure.
5) Marketing Strategy
Establish a team with local market entry strategy experience and local marketing experience. How to address the sales department, value proposition, pricing etc.
How are you going to differentiate yourself from local competitors?
Make sure your marketing & sales team will focus on:
What type of sales model to implement.
What sales methodology to implement.
Introduce parent brand or creation of new brand focused on local customers.
Establish Key Point Indicators.
Compare your potential pricing model to local competition and economic environment.
6) Legal Awareness
Try to avoid any legal risks in the new country of entry. Usually, dealing with legal procedures and regulations can be very time-consuming. Outweigh the pros and cons of hiring a local agency to handle any legal issues. Generally speaking, it does indeed cost you some money but it'll probably be worth it.
You'll have to consider:
Local industry agreements, regulations, and certifications.
Rules and regulations in regards to immigration, customs, import & export, and work-permits.
Sort company records and governance.
7) Tax
Local corporate tax policies and procedures can be very tricky. Ensure timely reporting of required documentation to the local governmental institutions. You might want to outsource all accounting work if possible.
What to keep in mind:
Local bank account.
Establish risk & compliance plan.
Research money transfer costs and through what channel.
Research local VAT & profit tax, or any other tax regulation that might be applicable.
8) Insurance
You'll need to think about 2 different insurance plans here:
Individual insurance
Business insurance
When you decide to relocate abroad, alone or with your family, get an international health insurance plan before flying out. Whether you'll need to consider business insurance depends on the business you're in.
Are you going to hire employees? Do you need an office space? Are you planning to sell products that – when wrongly used – might cause harm to someone?
These are all things to consider when you determine to get a business insurance plan. It's often a small investment but it can save you a lot of hassle and potential headaches.
9) Financial Plan
One of the last steps is financial planning. It's recommended to develop a short and long-term financial plan. Create a budget plan for at least 3-5 years in combination with the earlier established business plan.
What else?
Don't just simply create a financial plan and leave it at that. It's important to keep updating it and reviewing your performance and KPI's. It's a great reference and source to improve your business.
10) Local Businesses
Networking is important in any business industry – perhaps even more so when you're expanding your business cross-border. Local relationships can be extremely valuable and a great resource to have. Networking can open door to new opportunities, partnerships or alliances.
Don't underestimate the importance of a local network! Especially in a country where you're not fluent in the language.
Let's quickly rewind…
As mentioned earlier, this article isn't supposed to be your golden ticket to success. Expanding your business abroad is not an easy task and you'll need a strong backbone to overcome unanticipated disappointments.
Then why should you do it?
There are no big rewards without big risks. It's common for many business owners that expanding your business abroad means opening the door to opportunities. The aim of this guide is to shed light on the details and the prevention of missing out on important aspects. I hope it will do just that.
About the Author
Marcel de Jong is a lead content writer for Now Health, digital nomad, and entrepreneur living in South East Asia for the past 10 years. In his free time, he loves to do outdoor sports such as wakeboarding, climbing, or snowboarding. If not, you might catch him hanging out with his friends or travel and enjoy the beautiful countries in Asia.