Click here to get this post in PDF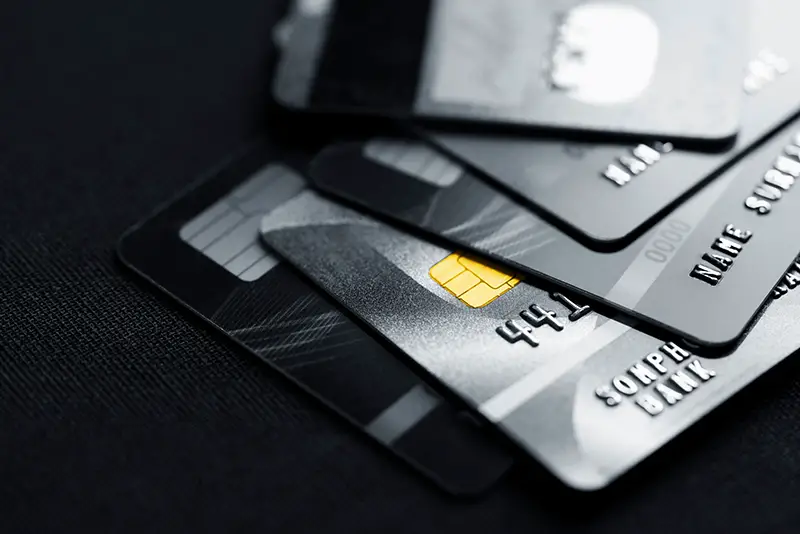 Owning your own small business or being self-employed means that you've inevitably experienced a confusing tax season or two. From keeping track of deductions to separating your personal spending from your business spending, things can get murky. A business credit card is an effective way to keep your business expenses separate, while simultaneously earning rewards on your purchases.
Who Are Business Credit Cards Good For?
Self-employed individuals who travel frequently for work and want to rack up rewards
Freelancers who need help managing their cash flow
Consultants who may travel or entertain clients
Small business owners or freelancers who experience irregular cash flow throughout the month
Doctors or dentists who are part of their own practice
Financial advisors
Salespeople who travel for work and want to maximize travel-related rewards
Business owners who spend heavily on office supplies and equipment
How to Effectively Use a Business Credit Card
1. Keep Business Expenses Separate
Managing an annual cash flow with a separate business card not only puts all your business expenses and deductions in one place (making sure you're getting every deduction you deserve!), it helps keep your documents together in the event of an IRS audit as well.
2. Take Advantage of the Reward Categories
Business credit cards are aimed for business owners, so rewards categories are different from typical rewards credit cards. For example, certain cards will reimburse out-of-pocket expenses like office supplies and business cards, and others will provide perks for traveling, entertaining clients, and offer hotel reward loyalty programs. Effectively taking advantage of these rewards can help your business save money in the long run (as long as you're spending responsibly!)
3. Start Early to Build Credit History
One of the most important things that a business credit card offers is the opportunity to build credit history for your small business, without hurting your personal credit score. That way, if you are looking to apply for a larger loan, banks can refer to your business line of credit to determine your rate. Keep in mind, however, that your personal credit does guarantee the business credit, so if you were to default on it, you would still be liable. Starting early is a good way to ensure a lower rate when you eventually need one!
4. Make Smart Investment Choices
When you first open a small business or begin freelancing, your wages can feel much for erratic than working a 9-5 job. Putting necessary expenses for clients or investments for your business on a credit card can buys you an extra month of time to pay them off, which can be helpful if you're waiting for an eventual payout. As with all credit cards, however, make sure to only charge what you know you can pay for to avoid late fees and surged interest rates!
Final Thoughts
If you're self employed or own a small business, opting for a business credit card can help you earn rewards on your business purchases and keep your personal and business expenses separate, saving you a headache during tax season. For more information on specific cards, as well as strategies to maximize rewards and help you save money, check out this guide from The Simple Dollar: http://www.thesimpledollar.com/best-business-credit-cards/
Also read: Is It Good To Increase Your Credit Limit?
Image source: Shutterstock.com