Click here to get this post in PDF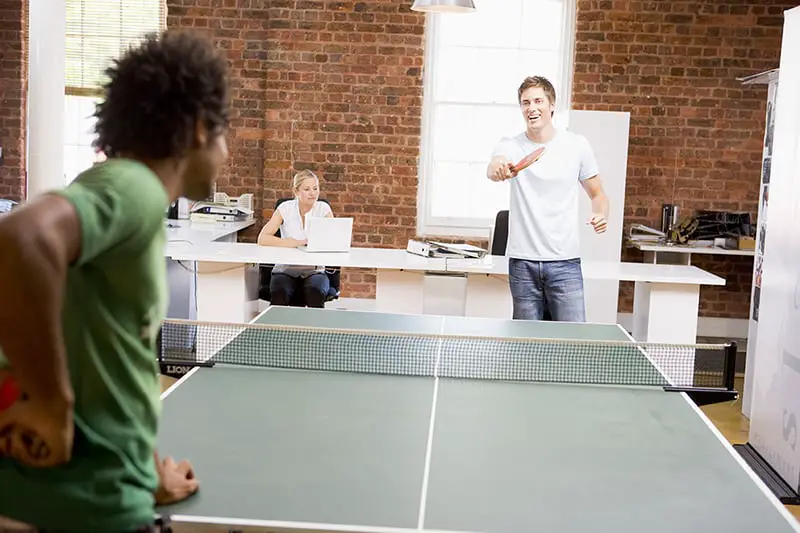 By the year 2020, millennials will make up around 50% of the global workforce, which is why in order for a business to attract and retain key talent from this group, you must know exactly what makes them tick.
What motivates this group of people is very different from the generations which came before them. Millennials are less focused on traditional work benefits like higher pay, pension schemes and company cars, favouring modern workplaces, development opportunities and healthy social life instead.
We examine the sorts of perks your business can introduce in order to effectively tap into this generation's wants and needs.
Flexible, modern workplaces
Millennials describe a good work-life balance and flexibility amongst their top priorities when deciding where to work, which is why it's important to create a modern, accessible workplace over a dull, rigid 9-5.
Flexible working hours, increased holiday allowances, and the ability to work from home, are all popular perks amongst millennials. Many progressive businesses are also now open to the idea of incorporating a BYOD policy, appealing to the tech-savviness of the younger generations.
Moreover, when it comes to kitting out your office, the more you think outside the box, the better. Open-plan offices, modern break-out areas, complete with high-quality commercial coffee machines bean bag seating and ping pong tables, are just a few examples of the simple ways you can modernise your workspace to appeal to the younger crowd.
Professional development
As a driven and ambitious group, another important workplace value that appeals to millennials is the opportunities they are given for professional development, such as employee training schemes, mentoring and budgets for higher qualifications.
As such, the businesses which actively encourage their younger talent to continue learning and improving their skillsets, will not only attract and retain people from this generation but will also reap the benefits from their professional development within the workforce.
Social life
Millennials are team-oriented, which, when coupled with their incentive of achieving a good work-life balance, means that adopting a company culture that inspires healthy employee relationships and active social life is important.
Introducing regular team building days and workplace socials will give your staff the opportunity to bond with their colleagues, helping to boost overall morale and support a happy workforce.
Health and well-being
Millennials are more health-conscious than their older counterparts and are, as a result, more willing to pursue activities that take care of their physical and mental wellbeing. Employers who demonstrate that they take the health of their staff seriously might, therefore, positively resonate with the younger crowd. Work perks such as gym membership discounts, cycle to work schemes and corporate wellness retreats are all great places to start.
Similarly, mental health awareness is on the rise and is now being discussed more than ever, particularly amongst the socially conscious millennial crowd. As such, now might be the perfect time to consider introducing workplace self-care schemes, like morning team yoga sessions or chill-out spaces within the office.
Do you have any top tips on how to effectively appeal to the millennial workforce? Comment below!
You may also like: Why Hiring an Apprentice Could Be the Boost Your Business Needs