Click here to get this post in PDF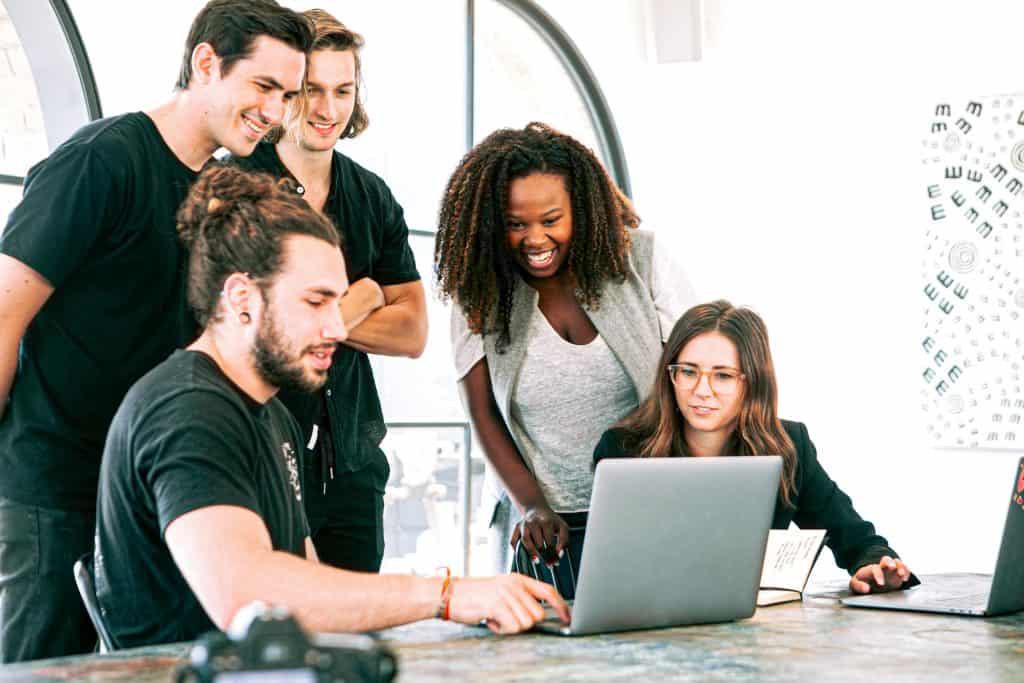 Millennials are now the greatest part of the talent pool, making up one-third of the global workforce. However, myths about millennials being lazy, technology-obsessed, disengaged and entitled are still not debunked, making employers wonder whether they will be able to manage their millennial employees.
However, these common misconceptions about millennials can't be further from the truth. In reality, these hard-working and dedicated individuals want to achieve great things at their work, but at the same time, want to have the freedom to do it on their own terms.
Here are five great budget-friendly ways to better manage your millennial employees and keep them happy and satisfied with their job.
1.  Offer Flexibility
Achieving a healthy work-life balance is high on the list of priorities of your millennial employees.
 As they value their personal life deeply, they don't want to sacrifice its quality for career advancement or to succumb to a rigid 9-to-5 lifestyle. 
In fact, only 20% of millennials would consider giving up their private life for a higher salary, while 43% would switch jobs for better flexibility.
Flexible working hours and locations are one of the crucial factors to attract and keep your millennial employees happy. If such flexibility won't work for your business, there are some alternatives you can take into consideration:
Give your millennial employees a chance to work from home once a week, or several times a month.
Allow them to stay and work from home if their child or spouse is sick.
Make your lunch hours flexible by allowing your employees to use them whenever and wherever they want.
Have "Bring your pet to work" or "Bring your kid to work" days, so that they can spend more time with their four-legged friends.
 Alow them appointment flexibility so that they don't need to take a paid day off to visit a doctor.
2.  Give Them a Chance to Grow
Millennials are also driven by opportunities for professional development and career advancement –  59% of the millennial workforce claim that opportunities to learn and advance are very important to them when they're applying for a job.
If you want to keep them satisfied in the workplace and prevent them from churning, you should look for ways to meet such demands. Here are some ideas for professional development that won't put a hole in your budget:
Incentivize your top-notch employees and managers to mentor your millennial workers.
Organize lunches with thought-leaders in your industry, and give your employees a chance to learn something new.
Assign tasks slightly above their skill levels and motivate them to advance their knowledge.
Have a library with relevant resources at your workplace so your employees have easy access to the latest knowledge-base.
3.  Give Them Purpose
Contrary to the popular beliefs that millennials are selfish and self-absorbed, they are actually actively engaged in their communities and want to contribute to the greater good.
You may find it surprising that 84% of millennials find making a difference more important than their own professional recognition, while 92% of millennials believe businesses should be valued by their societal purpose, and not just the profits they make.
There are several ways you can help millennials find meaning in your company:
Offer paid days off for volunteering.
Sponsor fundraisers for a cause or nonprofits and staff them with your millennial employees.
Help out a cause by offering them a free service of your employees.
 Allow your employees to donate your service or a product to nonprofits that can't afford it.
By supporting your millennial staff in their community work, you will not only address their need for finding a sense of purpose but also gain some positive branding recognition for your business.
4.  Provide Feeback and Recognition
All of your staff need feedback in order to feel more involved in their work, but for millennials, it's of vital importance.
As they've grown up in the era of hyper-connectivity, they expect to receive timely feedback, as well as the chance to voice their opinions, ask questions and comment.
To keep them motivated and engaged in the workplace, forget about annual reviews, and have regular check-in conversations with your millennial employees, as studies show that such meetings double the likelihood of their engagement.
Also, make sure you show your millennial appreciation for the job well-done. If monetary bonuses are not within your budget, there are some other ways to provide recognition, such as sharing your employees' success on team meetings, in the company's newsletter or on social media profile or allowing them a recognition day off.
5.  Give Out Perks and Rewards
Growing up on rewards, your millennial employees will highly value even little perks at the workplace, as they will make them feel more appreciated and valued.
These rewards don't need to be expensive as long as they are tailored uniquely to their individual personalities, and related to their interests, hobbies or family situations whenever possible.
Cool office perks, such as free food, vague dress code, yoga classes or on-site massage are beneficial too, as they will make your workplace more pleasant to work in, and thus more engaging.
Millennials are going to make a major shift in the way we do business, so the sooner you prepare for this change, the higher your chances for success are.
About the Author
Michael has been working in marketing for almost a decade and has worked with a huge range of clients, which has made him knowledgeable on many different subjects. He has recently rediscovered a passion for writing and hopes to make it a daily habit. You can read more of Michael's work at Qeedle.
You may also like: Work Perks That Your Millennial Employees Will Appreciate