Click here to get this post in PDF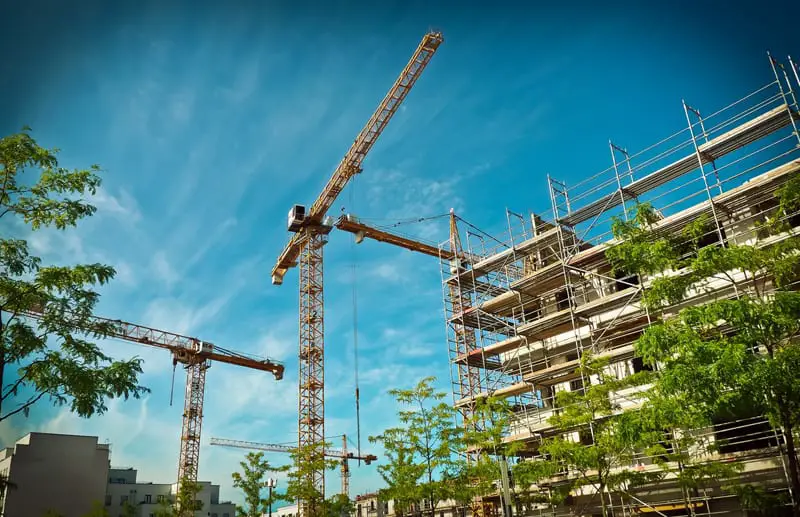 Security is vital for anyone – especially for construction workers. Currently, it stands as one of the biggest industries in the UK.
And its work force is forecast to rise to 2.77 million members by 2022. Its growth will most likely warrant an even stronger emphasis on employee safety, both on and off site.
So, just why is protection important for construction?
Here, we explain why construction surveillance is important and how you increase security on site.
On-Site Safety
It may sound obvious, but on-site security is paramount. Why? It's simple: the right precautions can prevent accidents.
With the right equipment, builders are protected from extreme injuries. Fall arrest harnesses, for example, are designed to prevent those wearing them from falling onto the ground.
Work trousers, similarly, provide cushioning for workers' knees. Health and Safety adherence is essential for anyone on-site.
To stay up to date with current legislation, look to sources like HSE.
Tool Protection
Security doesn't just apply to people – it extends to equipment, too. Valuable construction tools are often hard to find. What's more, they can simplify the construction process. Therefore, it's worth keeping them safe.
To prevent theft, many owners invest in connectivity technology. Using an app, they're able to monitor where and how devices are used, at all times.
Security spans the operation – as well as location – of tools. If equipment runs out of power during a construction task, it could lead to accidents. This has inspired many to look to industry specialists for long-lasting, dependable batteries.
Protect your tools in every way, and builders can minimise safety risks. 
Data Security
Construction firms regularly deal with huge amounts of data – from investors' details to receipts. For this reason, data security is highly important within the industry.
Insufficient security may result in client information entering the wrong hands. This could be damaging for company reputation and – in turn – expansion. Smart passwords, virus protection and app lockers can all help to guarantee data protection.
In addition, back up files may be of retrospective use. They typically enable access to spending records, for example.
If a client or buyer asks to view purchases made on their behalf, this data can easily be recalled. And so, it could be used to illustrate the reliability of a company.
For ultimate security, construction business owners may want to undergo all data security methods.
The building industry is booming – and its popularity looks set to rise. As always, safety and security are essential for anyone involved in a construction process. It's unsurprising that builders are looking to optimise protection across the sector.
You may also like: Challenges and Changes for Construction in 2019