Click here to get this post in PDF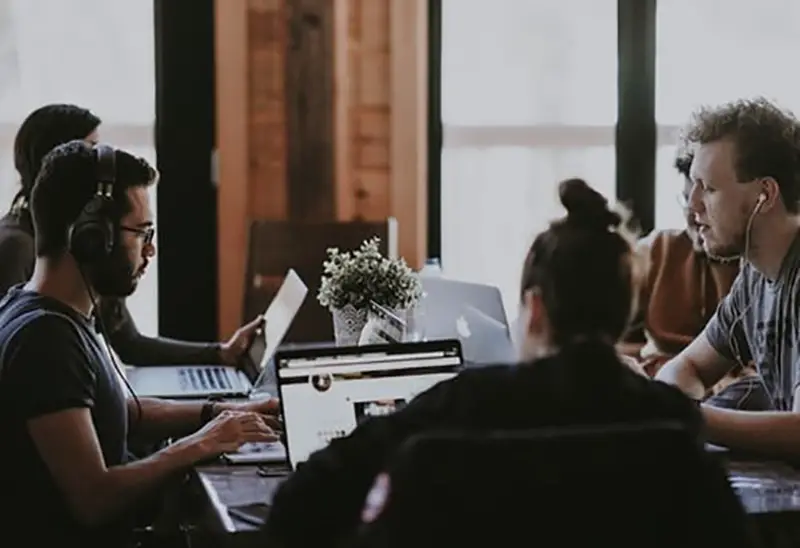 Mortgage professionals have a lot on their plate and no time to waste. Conquering the market and staying on top of their competitors is a challenge. To do so they need to rely on Mortgage CRM that streamlines their daily operations and enables them to do their job better and faster. Power Dialer Software has become an essential tool for sales teams because of the numerous advantages it provides. Business managers who are determined to be successful should rely on the latest technology to deliver better services to their customers.
What Features Should Your Mortgage CRM Have?
Different tools have different features, but you must find the one that is right for your organization. If it is important to you to streamline your workflow and to automate certain processes within your organization such as sales, marketing and customers service you should shop for the most suitable Mortgage CRM. According to an interesting article in Boss Magazine, "A mortgage CRM is a tailored software that understands the intricacies of the mortgage industry, and its role is to simplify and streamline the daily duties of the loan officers. "
The most recent CRM tools are highly useful for they enable you to automate certain processes, identify new leads, improve conversion rates and so much more. By using mortgage CRM, you reduce errors and you ensure your employees do not get lost in the acquisition process. As far as features are concerned you should pay attention to the following:
Automated email and text marketing
Documents storage
Multi-channel communication
Mobile applications
Customizable workflows
Integration with the current systems you are using
The right software will streamline the entire process within your organization, enabling loan officers to keep tracks of their leads, prospects and clients in an efficient manner, to focus on their client interactions, to contact more clients in less time and so much more. Since CRM tools have so many features, it comes as no surprise that they have become very popular in numerous industries, especially in real estate. Businesses that fail to keep up with technology have a lot to lose because they will not be able to be as effective as their customers expect them to be. If you would like to top their expectations, you should not hesitate to implement Mortgage CRM software.
What Are the Pros of Power Dialer Software?
If your employees spend most of their time on the phone, they need a Power Dialer Software. This is a highly effective tool, one that they can rely on. Automation enables your employees to spend more time dealing with prospects and to be more effective. Thanks to a power dialer, agents will no longer waste their time with busy signals, voice mail, no answers and fax machines.
Your power dialer will:
Boost productivity and increase agent talk time
Help agents perform better
Enable multiple dialing modes
According to an interesting article in Forbes, "A number of companies, my own included, provide dialing services that automate repetitive processes so that representatives can do what they're good at: selling. The goal is to minimize dead space between calls through the use of auto-dialing pre-set lists of leads and leaving automatic voicemails." It is definitely worth it to automate the cold calling process and to have at your disposal the list of interactions you had with that person before you make the call. When you have all the information you need about the lead, it is easier to be successful.
You can help your sales team be more productive, manage its time more efficiently and closing more leads by putting at its disposal the right tools. Your competitors are probably already leveraging technology so why aren't you? Doing things, the traditional way is no longer an option when you work in sales and the sooner you understand that the better. Power Dialer Software, CRMs and other tools are meant to simplify things for your employees and to help you do a better job without having to hire more employees.
What Are the Features of Power Dialer Software?
When implementing a power dialer, you can rely on a number of useful features; users will be able to make calls faster, to use imported lead lists and they will improve their lead management, email follow up and performance management thanks to these tools.  Another wonderful aspect is that they can find a power dialer that can be integrated with their current CRM system. If you find call recording, call transfer, local ID tracking, voicemail drop useful, you need a Power Dialer Software.
When it comes to a mortgage tool that will help you streamline your business operations, you should make sure the software you choose is easy to use and implement, it integrates with the current system you use, it is user-friendly, functional and professional. As far as cost is concerned, this is influenced by the type of tool you select, the number of features it has, the provider you decide to hire, the size of your business and the installation challenges. The good news is that these tools will simplify the way you work and help you accomplish better results.
To summarize, Mortgage CRM enables you to keep up with the needs of your customers. Thanks to this wonderful tool you no longer have to rely on rudimentary tracking tools and by embracing technology you can become more productive. As it was mentioned in an interesting article in Entrepreneur, "CRM is a strategy to manage your organization's relationships with customers and prospects.  CRM software enables you to stay connected with them, streamline sales and after-sales processes, and improve profitability." This tool helps you deal with crucial aspects of your organization in an efficient manner and it enables you to deal with the challenges you have when you interact with customers. It makes sense to deploy a CRM tool and to enjoy all the advantages it brings.
You may also like: Why Does Your Clinic's CRM Need to Have an Appointment Reminder Software?