Click here to get this post in PDF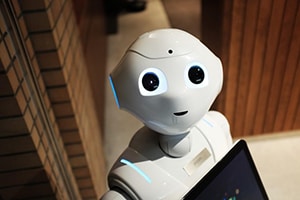 How To Automate Your Business
If you aren't aware, automation is a big boon in businesses. If you've ever received an email from an online store reminding you to check out, you've experienced a businesses' automation. There are a ton of different automation methods that businesses can use and they all help to bring business success. In fact, according to the research firm, Gleanster, almost 80 percent of high-performing companies utilize marketing automation. In other words, if you want your business to succeed, you should probably add marketing automation to your business' framework!
It doesn't matter if you're a small or medium business. Marketing automation is for everyone and they can be what propels your business to the next level. For example, using bank collection software instead of doing it manually can save you a lot of time and effort. If you're unsure of what automation to use for your small business, don't fret. We will be putting together a list of automation methods that you can and should use for your small business.
1.    Immediate Email Automation Responses
With how many businesses are conducted online now, much contact is also made online too. It's often that a customer would seek assistance or contact via email or your website form. Therefore, you might find your business flooded with many emails or messages. It might be hard to get to everyone in a timely manner. However, a quick response is necessary and in fact, a Lead Response Management Study found that even thirty minutes of waiting would decrease your chances of qualifying a lead by 21 times.
Therefore, you'd want to be able to provide a quick response to any contact. A great way to enable this would be through automation software. Such automation would enable you to respond immediately with a brief response – such as telling your customer that a proper response will be made soon. This will assure customers that your business does care about their needs and wants. Such software can allow automatic responses to be sent when a 'Contact Us' form is filled or when an email is sent to your business' general email.
2.    Assigning of a Sales Representative for Leads
Another great way to make customers feel valued is through a quick assigning of a sales representative to them. This also ensures that leads aren't lost in the meantime. For example, some customers prefer to make direct phone calls to businesses. This allows for something more personal. However, past the initial phone call, there is a potential for losing the client if you take too long to have a sales representative assigned to them. Here's where automation software can come in.
Immediately after contact is made through a call or email, an internal form can be set up. The client's information can be dropped in along with any other pertinent notes. In the form, a sales representative can be immediately assigned to the potential client too. The software will then ensure that the sales representative is alerted to this new lead and it would also send an introductory email to the potential client.
This ensures that in between, the lead is not lost. Instead, the lead will be passed to a sales representative immediately. Additionally, the potential client will feel that your company is extremely efficient as a sales representative has been assigned so quickly to them. 
3.    Prioritizing Hot Leads
Another problem that small businesses might face is that they might have too many leads, but not enough time or resources to contact them all. This means that some of these leads may end up finding another company. Automation software that can help in this situation is one that prioritizes your leads. In other words, the software will evaluate how your leads have interacted with your different marketing efforts. Based on that, the software will rank the leads in order of how likely the lead will be in becoming a sale. With this, you'd know which leads to prioritize to ensure that a sale is made. Additionally, you could also better understand the lead's needs and wants and tailor your marketing to them.
4.    Welcoming New Clients
With small businesses, you'd want to build personal connections with your clients. This is a surefire way to gain their loyalty and ensure that they continue doing business with you. Therefore, even after the first sale is made, you'd want to keep impressing and attracting them. As such, it's important that you welcome them after the first sale. You'd want them to know that their business is valued and you appreciate their support.
A great way to do this is through automation software. The software can be set up to send a series of emails. For example, the first email can be sent immediately after a sale is made. In this email, you could thank them for their support and provide a deeper introduction to your company. If you want, you could even add a discount code for future purchases in this email. This will be a great first thank you gift!
Thereafter, you could also have other emails set to be sent. You could have emails with tips on your products. Whenever you launch a new product, an email could be sent introducing this product too. The possibilities are endless. But what's ultimately most important would be the first welcome email. It would be a great personal start for you and the client.
5.    Creating repeat sales
Next, you'd want to ensure that your clients keep coming back. You wouldn't just want one sale made. Instead, you'd want clients to keep coming back to your company for further purchases. Therefore, you should also focus on creating repeat sales with your existing clientele. After all, it is much easier to sell a product to an already existing customer.
---
Top Reasons to Invest in Sales Automation Software for Independent Sales Reps
---
As such, it is important for your company to take the pre-emptive step. Be proactive in making sales to your customers. Always offer up products before they realize they need a new stock of them. Automation software can help you greatly in this step. You simply have to set up emails to be sent to your customer after a certain period. For example, if your customer made a purchase today, you could set an email to be sent in a month's time. This would ensure that they are reminded of your company when a restock is needed. Ergo, it will only increase the likelihood of you getting another sale!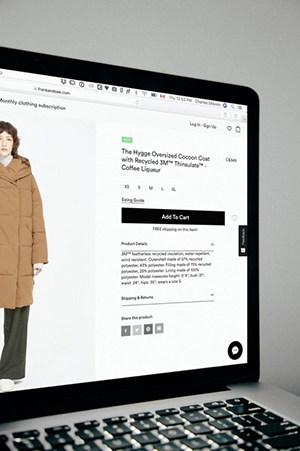 Conclusion
Automation is truly a great boon for businesses across the world. Aside from the automation methods we've mentioned, there are many other useful ones. We hope that you'll be able to use these automation methods to help boost your business!