Click here to get this post in PDF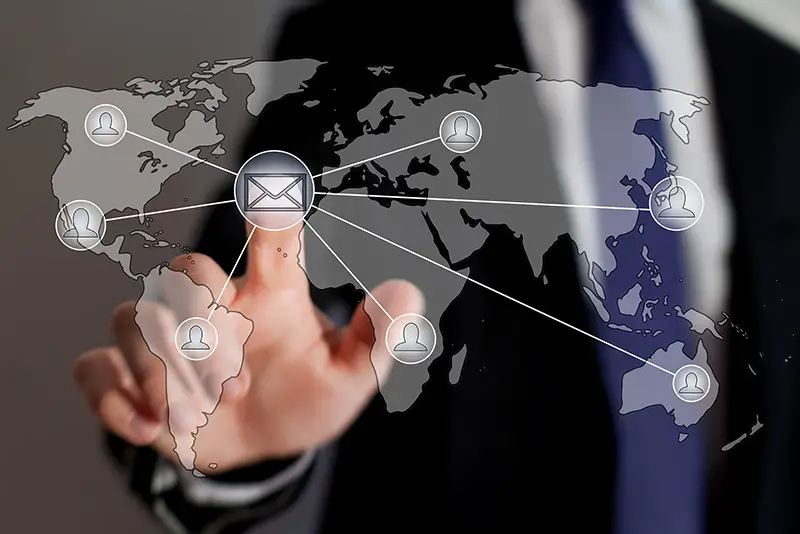 In order to better understand your customers and the market, you need to have a large database that can be later analyzed for insights and personalization. But when you start building a database, you will mainly have two options, either to build it or buy it. And since the market is changing quickly, the need for startups to hit the ground running has become more important. All these situations have led to the rising demand for data lists and this is what has made purchasing email databases a new normal for every firm out there.
If you buy an email list then you will have multiple advantages and in most cases, the email database built by the firm is not enough to run even an average-sized marketing campaign. But still, there are many firms out there that are not ready to buy email lists and if you belong to the same category, you have come to the right place.
In this blog post, we are going to discuss why buying an email database is always a good idea for each and every type of firm.
It's an investment
If you are still considering the purchase of an email list as an expense to your firm, you haven't got the basic idea or motive behind purchasing an email database. When you buy an email database from a reputed database provider, you will be enhancing your reach and this means that instead of targeting the same 100 people that visit your website, you will be sending promotional or informational emails to a much larger base audience.
This simply means that the money that you put in to buy an email database will be utilized for increasing your reach which in turn will boost your profit. This is why, instead of considering the purchase of an email list as an expense to the company, you will need to start considering it as an investment.
It's critical for any campaign
While drafting a campaign for your firm, you will be putting in a lot of effort, time, and money and this is why you will need to make sure that the campaign is successful. And the only way to do so is to buy email lists for marketing. When you will be working on your campaign, then you will surely have less time to focus on segmentation, sourcing, and filtration of the data that you will be collecting. But when you will buy a database from a data vendor then the data will come in a 'ready to use' format.
So, when you buy an email list for marketing then you will be spending less time on data collection and data research while putting all your effort into making the campaign successful. It has been seen that all the firms buying databases have been more successful with their campaigns.
Helps you enhance your strategy
If you are looking forward to improving your marketing or sales strategy, then you will need to analyze a large database. But if you will keep on working on building your own database then you will never reach a point from where you can start using the database for improving your marketing and sales strategy. This is what makes building databases not an ideal choice, especially for small and medium-sized businesses that don't have enough data with them.
A good database provider will provide you with all the data that you will need in order to improve your existing strategy and also for building an impeccable strategy as well. The large set of databases will allow you to find loopholes in your current strategy as you will be getting many meaningful insights through your data analysis process.
It follows a more accurate method to target customers
Marketing in the modern era is completely data-driven, and this simply means that you will need to have complete information about the current and prospective customers, as this will help you in targeting the right person with the right message at the right time. If you will purchase a database from a reputed B2B data vendor, then you will get information like annual revenue, industry vertical, key decision-makers, number of employees, and much more.
All this information will help you in better target your customers rather than shooting in the dark while expecting the recipient to convert into a loyal customer. This is another way buying B2B databases can help you with a more accurate method for targeting both current and prospective customers.
Buying a database is not an expense rather it is an investment that allows you to make the most of the data-driven marketing strategies being used in the modern era. Just choose the right data provider and allow yourself to harness the power of relevant data in your firm.
 About the Author
Larry Alton is a blogger and passionate writer at knowledgesworld.com. He loves cooking and is fond of travelling.   
You may also like: How to Keep Your Customer Data for Your Email Campaign
Image Source: Shutterstock.com