Click here to get this post in PDF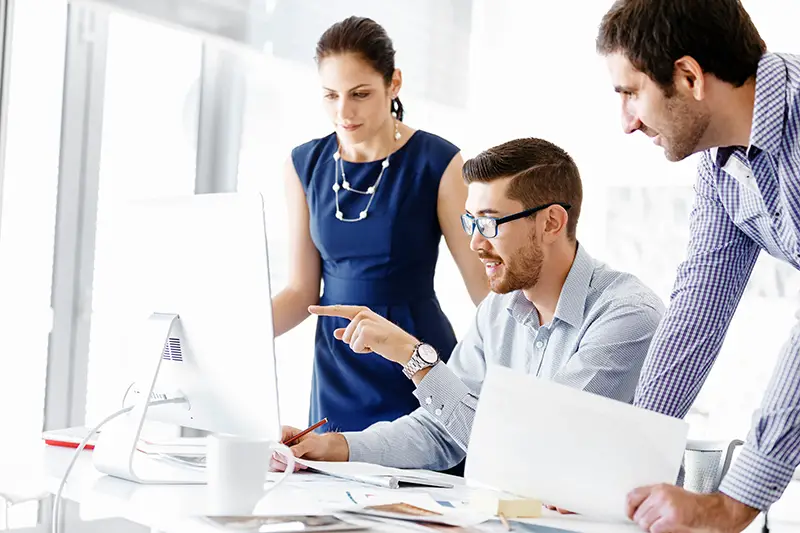 A successful business transforms its labour and capital efficiently into valuable goods and services. For that, it takes countless decisions at all levels, but without proper operations management, it may not deliver the best outputs. It is operations management that effectively manages various attributes in any business. It converts input (labour and capital) into those goods and services valuable for the customer. 
Operations management is important in almost all businesses, organizations, and industries. It effectively manages, controls and supervises goods, services and people. For example, operations management helps in proper health delivery using the right instruments and services in the health sector. In banking and finance, operations management ensures the best movement of money and the construction of financial deals. With Operations Managers being widely required all across industries, the demand for operations management certification is always high. Therefore a working understanding of operations management helps executives further in their careers.
What is Operations Management?
Operations management is the process that involves planning, controlling and supervising the manufacturing and production departments and delivering the best goods and services. In simpler words, it is the logistics chain responsible for everything that occurs in any business. 
Operations management is the process that turns a business's resources (materials, staff, capital, technology) into products and services. It will not be wrong to say that it is the major strength for survival for any business. Typically, it is the operation management people with an operations management certification who bring efficiency to the workplace and deliver revenues. 
In the manufacturing business, operations management is important for producing the best product and delivering it to the right client at the right time. In service industries, it helps provide the most dependable services to needy customers. Operation management is crucial for almost all sectors to ensure smooth production and high revenue. Now let's discuss the key benefits of operations management. 
Benefits of Operations Management
Product Quality: The operations management help in meeting the quality standard of the products by best utilization of the resources. It also identifies areas of improvement to produce the goods and services that consumers can rely on.
Customer Experience: Operations management is responsible for the manufacturing of high-quality goods and ensures that customer demands are met. It ensures an exceptional customer experience and helps retain customer loyalty and, in turn, better sales and revenue.
Revenue Gain: Operations management identifies and optimizes the processes associated with the production of goods or services. It leads businesses to a revenue gain by reducing costs, enhanced sales, and faster delivery.
Waste Minimization: By eliminating or reducing waste in production and other levels, operation management helps reduce unnecessary costs and ensures timely delivery. This, in turn, results in raised revenue for the business.
Collaboration: Operations management includes supply chain configuration, sales, money management, and effective utilization of human resources. It builds a balance between all departments to achieve timely and worthy results. 
Effective operations management also ensures employee engagement. It outlines the roles and responsibilities of employees and departments within the business to achieve a perfect balance and coordination. And that ensures better workflow, reduced cost, high-quality and timely delivery and better revenue. Even if any unexpected issue arises, operations management strategies assure the best returns.
Why should you opt for a specialized course in Operations Management?
As operations management is necessary for the smooth running of a business, working knowledge of operations helps in high-level jobs and heightened levels of skills. Learning the techniques and characteristics of the operations manager would definitely help you become a superb manager. Several benefits come with Data Science or Digital Marketing Course that can help you reach new highs in your career.
1. Widely used across all businesses and industries
The operations management skills apply across almost all industries, including engineering, research, marketing, business, etc. With a post-graduate course in operations management, you become more valuable for your own business. Through the course, you get in-depth knowledge of the basics fundamentals via theoretical and practical applications. It also provides real-life training in business handling and prepares you for tackling problems and challenges concerning inventory, supply chain, and logistics.
2. A plethora of Job Opportunities
Why is operations management one of the most sought-after domains? This is because it opens the gate to a plethora of job opportunities as almost every sector demands human resources for streamlining its activities and earning revenue. With a course in operations management, you learn the entire process from sourcing the raw materials to manufacturing to delivering the product to the customer. Thus, it gives you the flexibility to shift between diverse job roles and various sectors.
3. Makes you learn several industry-friendly techniques
A hundred different operations happen behind every end product or service in the market. Every business yearns for effective operations management to cut costs involved without reducing the quality of the product or the customer experience. Businesses need skilled people who can handle the day-to-day operations efficiently. With a specialization in operations, you will get in-depth knowledge of improving the efficiency of business activities. This specialisation trains you in many fields, from inventory management, cost minimization, waste management, and efficient utilization of resources to delivering high-quality products.
4. Trains you to work with the latest technologies
Operations management introduces you to a new world of technology! With modernizations, businesses now use the latest and innovative technologies to achieve their goals. A course in operations management acts as a gateway to the tech sector and better career prospects.
5.Better Career Path
Operations management trains you for various stages involved in delivering the product and service to the consumer. It makes you interact with different people (potentially worldwide) and trains you for managing different departments. With a certification in operations management, you not only get empowered with new skills but get access to a world of high-profile jobs. 
From finance, e-commerce, FMCGs, automobile, healthcare to finance and banking, every business directly recruits qualified operations management professionals. You can grab high-paying opportunities in start-ups to top-notch MNCs. The specialization in operations management makes you stand out in the competitive market and grab the salary packages that are the best in the market. Since MNCs are the leading recruiters, you will also have the opportunity to work abroad and gain exposure from international markets. As per Indeed.com, the average salary for an operations manager is £42,159 per year in the UK and $65,747 per year in the US.
Why choose an online operations management course?
With an online management program, you will get weekly virtual training without disturbing your schedule. Whether you are a student or a working professional, you can take the classes in an environment comfortable for you. You will gain expertise with hands-on training through real-world projects and from industry peers and faculty. 
Conclusion
Now we know that operations management is the cornerstone of any successful business. By acquiring skills in this area through a management program, you will be a better manager. You will effectively manage activities related to the production of goods and services. Also, you will utilize resources such as staff, supplies, equipment, technology, and money to deliver goods as per the client's needs. 
In other words, with a specialized course in operations management, you become the backbone of the business. You will oversee the day-to-day operations and focus on delivering excellent products or services at minimal cost and time. So, don't wait; enrol in an operations management course today and enhance your expertise to a new level. 
References:
https://www.topmba.com/blog/mba-programs-blog/why-operations-management
https://masterstart.com/blog/operations-management/the-importance-of-operations-management/
https://exeedcollege.com/blog/importance-of-operations-management-in-business-organizations/
https://www.planettogether.com/blog/importance-of-effective-operations-management
https://www.upgrad.com/blog/why-mba-in-operations/
You may also like: How Can Business Management Courses Help In Today's Business?
Image source: Shutterstock.com