Click here to get this post in PDF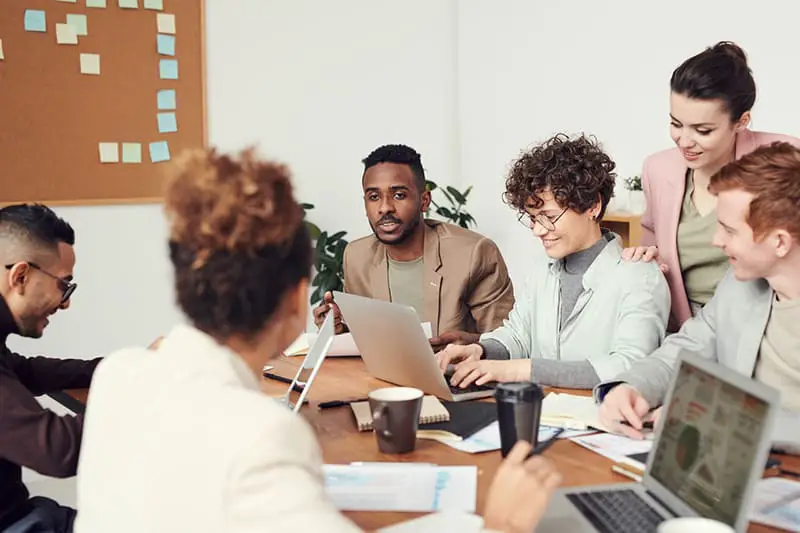 Business owners everywhere are constantly frustrated in their efforts to boost employee engagement yet getting your workers to dedicate themselves to their jobs remains an important element of the job. The problem is extensive – 86% of SME employees reported they don't feel included or engaged at work. Without an engaged and productive team contributing their best, business success is further away. Nevertheless, many business owners and corporate managers give up and stop pushing for increased employee engagement because of initial failures which make the entire endeavor appear fruitless.
Past failures shouldn't inhibit future success. Your previous efforts to bolster employee engagement likely fell short because of a few key errors which can be amended. Here's how to increase employee engagement, and why leading by example is an essential part of doing it successfully.
Workers are watching you
If you're the business owner or an important manager, you're likely well aware of the fact that your employees are constantly watching and learning from you. Nonetheless, many owners and managers don't actually consider this information when planning out their employee engagement strategies. It's imperative to keep in mind at all times that your workers are keeping an eye on the example you set for them, and thus any effort to increase their engagement must be predicated on an increase in your own engagement with your work.
As the Harvard Business Review put it, if your managers aren't engaged then your employees won't be, either. Never underestimate the power of setting an example, as humans are inherently social creatures that like the mimic the behavior and rhetoric of others, especially that of our superiors. If rank and file workers see your senior managers lazing around, they'll never possess the motivation to put themselves to work with a renewed focus on getting the job done faster and more efficiently than ever before. It's thus imperative to hold your managers and senior company leaders to a harsher standard than that of your everyday workers, as failing to do so invites disciplinary decay that will eventually translate into a bored and unengaged workforce.
This information is directly related to the four secrets of employee engagement HBR has also provided. By empowering line supervisors and those who have direct relationships with rank and file workers, you'll be making the right choice. It can seem logical to rely on HR workers for boosting employee engagement, but you really want to rely on those senior officials that workers themselves interact with on a regular basis.
It's also worthwhile to consider the power of increased collaboration and how it tends to engage employees with their work.
Allow for flexibility and collaboration
If there are two things which help employees engage themselves with their work, it's flexibility and collaboration. Both of these make everyday responsibilities easier to manage and more fulfilling to complete. If you look at a case study that linked employee engagement with customer satisfaction, for instance, you'll quickly notice that allowing various departments in a hotel to work and communicate more closely with one another sizably boosted employee engagement levels across the board. This is because workers who get to know their departmental colleagues and feel comfortable working with them are more engaged and attentive than those who feel isolated and on their own in the office.
How do you actually go about fostering greater levels of collaboration? Workplace training is a great place to start, as this thrust workers into practical situations they have to learn from by helping one another. Confined space training and other stressful but informative training procedures generally help workers trust one another more. Having established that trust, they can then rely on one another and collaborate more closely than ever before.
Finally, you should put a special focus on workplace flexibility, as employees are far more likely to engage with the jobs if they don't feel forced to operate in a lackluster environment that's not of their choosing. Remote work is growing more popular these days for good reasons – many employees are actually more productive and engaged if they don't have someone constantly breathing over their shoulder. You should thus consider flexible work arrangements and make it as easy as possible for employees to exercise their talents, as this will ensure they love what they do and put on their A-game every day of the week.
Don't be afraid to foster flexibility and collaboration in the workplace by way of leading by example. If you're willing to collaborate with others as the boss, you'll illustrate that you can't go it alone and that it's okay to work with other team members. If you enjoy immense flexibility in your working conditions but deprive your workers of that same flexibility, they'll grow to resent you and will seldom engage with their responsibilities in a committed fashion. By demonstrating that you intend to hold everyone (including yourself) to the same standards, you'll prove to workers that you're an honest entrepreneur with the best of intentions. After that, increased employee engagement will naturally materialize.
YOu may also like: How Businesses can Retain their Best Staff