Click here to get this post in PDF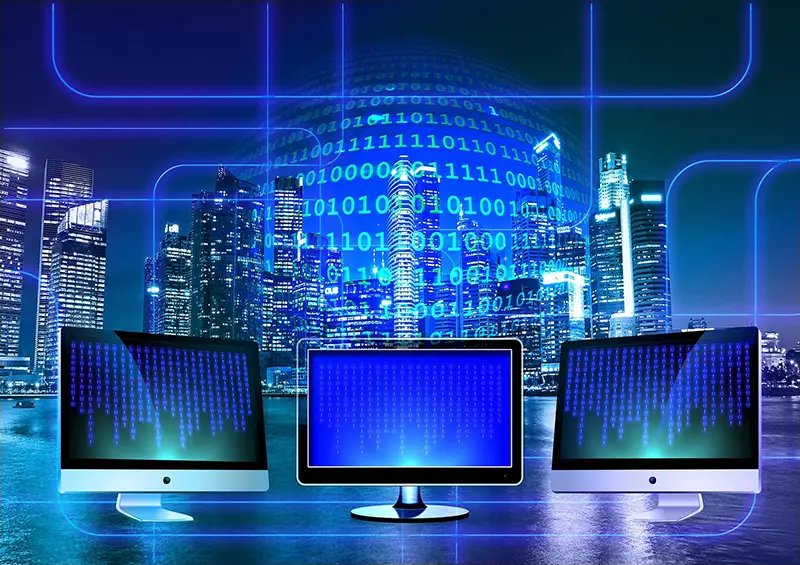 Data Science is a set of methods for analyzing data and finding optimal solutions based on them. Some people mistakenly think that Big Data and Data Science are the same, but this is not the case. Data Scientists can work not only with big data arrays and small data.
Data Science includes collecting, storing, and processing data and finding useful data for a specific task. Not all data can be stored and processed in the same way – some data require a superior approach due to its size or unique type. Figuring out how to approach them is also a task for a data scientist.
After collecting the data, the analysis stage begins. Data Scientists examine available data, visualize it, look for patterns, hypothesize, and form decisions based on all the information.
Importance of Data Science
Thanks to Data Science and artificial intelligence technologies, you can learn more about what a person prefers and create a more personalized product. For example, having analyzed the subscriber's calls, you can offer him a favorable tariff for long-distance calls. The person will be satisfied with the savings, and the business will be a loyal client.
An analysis of the demographics of residents of a particular area will make it possible to understand which business will occupy its niche. Studying user behavior on the Internet will tell you what content will be interesting. It gives you insights about what time is best to publish it to get broad coverage.
Data Science can be applied not only in business. The LA Police Department reduced the number of thefts by 33%, thanks to analyzing the likelihood of crimes. A major US rail company, Union Pacific Railroad, processes wheel and track data. It helped them to reduce the number of derailments by 75%.
Big data has ceased to be just a buzzword and is now dominating everything from IT to retail. It's time to start understanding data analysis models, dive into the data sets, and gain experience in a promising direction as data scientists. We have collected some of the best online program options in which you can study theory and gain practice:
Basic level
This series of courses is for people who want to learn data science, big data, or machine learning from scratch. They start from the fundamental concepts.
Machine Learning Fundamentals: A Case Study Based Approach. 
The University of Washington offers a course that requires approximately 30 and 48 dedicated hours. It teaches case studies for many machine learning problems, such as regressions or classifications. 
Data Science Specialization. 
It is a specialization made up of ten courses. It covers the entire roadmap, starting with programming concepts in R. It is a compendium of ideas from a beginner level. This course is also available on Coursera for free.
Introduction to Big Data: UC San Diego Course.
It deals with the problem of Big Data and how to solve it with distributed algorithms. It is an introduction to know the concepts of Big Data, where we have a lot of data, which is intractable without this type of technology.
Intermediate level
The degree of specialization is somewhat higher in these courses, having a more mathematical and technical load. Some are theoretical, and others more technical, but all require prior knowledge.
Machine Learning
It is a quintessential course on machine learning. The completion period ranges approximately eleven weeks, and deals with the theoretical foundations of applied machine learning explained. It is taught by Andrew Ng, whom many consider something of the Nobel Prize in machine learning. 
Specialization in data mining 
The courses "Text retrieval and search engines" and "Text mining and analysis" are considerably interesting. These courses introduce NLP's classical techniques, text analytics, search engines, and recommendation systems.
Big Data modeling and management 
It is a UC San Diego course. It aims at data engineering profiles, where the management and modeling of databases are necessary. Be careful. It is not statistical modeling or machine learning.
Integration and processing in Big Data 
This course is a bit like the previous one. The orientation of this course is primarily for data engineers.
Machine Learning in Big Data
This course from UC San Diego deals with how to make machine learning models on Big Data infrastructures. It is not a Machine Learning or data science specialization. This course is about how to apply data science and machine learning in a Big Data environment.
Data Engineering on Google Cloud Platform 
Google created this course to prepare the data engineering certificate in Google Cloud. It deals with topics such as the construction of data pipelines or streaming systems.
Advanced level
At this point, you should already have the intermediate level knowledge or a theoretical basis.
Specialization in probabilistic graph models 
This course is a specialization of a set of three: "Representation," "Inference," and "Learning." It deals with probabilistic models such as Bayesian networks and Markov networks. The practical exercises are in detail, which makes it possible to internalize the concepts. Stanford University created this course, and these are available on Coursera.
Specialization in Deep Learning 
This specialization covers a total of five courses. Four of them are about Deep Learning and neural networks. One is about how to structure a machine learning project. The Machine Learning Guru Andrew Ng teaches this course. It requires knowledge from previous classes, available on Coursera.
---
Data Science Courses – All That You Need to Know
---
Conclusion
Data Science is conquering the world and the labor market – it's a sin not to understand what data science is and how to apply it. Online courses will help you with this, and you won't have to spend big money – all courses in our selection are affordable. 
Image Source: Pixabay.com