Click here to get this post in PDF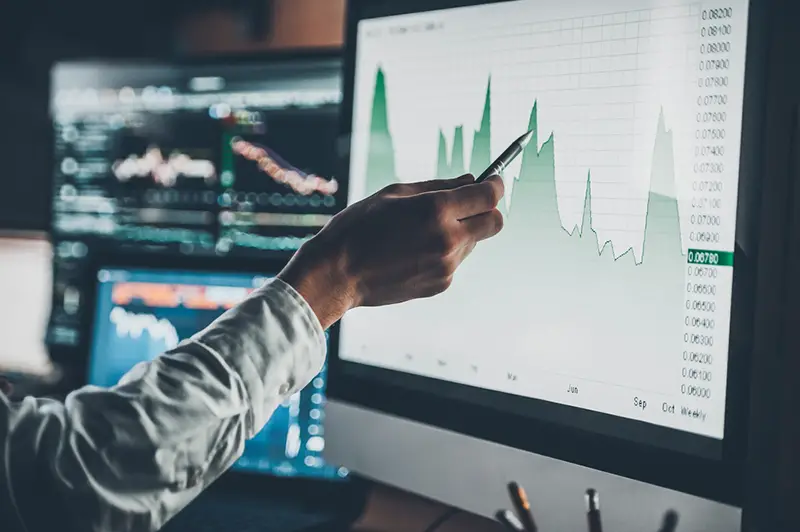 Data is becoming almost the raw material of every business, and this is the only way progress and competition can be applied and assessed. The collection, studying, and data analysis to transform it into more helpful information is referred to as data science. Through data science, companies in different industries have been able to make positive changes to their productivity. This is through the use of helpful tools and other principles provided by data science. Many are the industries that have made significant strides through the impact of data science; healthcare, marketing, policy work as well as financial technology. Check out the details below for more comprehension of how fintech has been positively impacted by data science.
Product improvement strategy 
Being that financial technology is the structure through which banking services are modified through technology, data science plays a significant role in product development. Through the use of helpful tools, data scientists can understand the model of a product, its performance in the market, and what a business needs to avoid competition in the future. Many professionals offer the best data analytics in the fintech industry. An example is Cane Bay Partners, who work with the business by making necessary changes to product structure and development.
Fraud detection
The financial and banking industry has been listed among the top sectors that fall victim to cybercrimes and types of fraud. Through artificial intelligence, there are many ways that data science helps this business achieve security and protection;
Data mining
Machine learning
Knowledge in discovery databases
 Data scientists have come up with different ways that business can be protected from fraud and other cybercrimes;
Safeguarding the computer systems
Create a security
Do a security audit
Customer performance identification
Many marketing strategies have been creating through the use of data science. This is by identifying the performance of the business and setting out different structures on how to achieve more. Through data analytics, professionals can determine the best influencers that can be used for market campaigns; the progress of these campaigns is monitored and compared with what your competitors are doing. Through data science, a firm's online reputation can be easily identified, which makes it best to make different changes in the future.
Risk modeling system
One of the everyday things a business invests in is professional advice and a speciality in risk management. Through data science, the fintech industry has analysed and detected different types of risks from different perspectives. This is to prepare and make it easy for the business to implement its engagements. Activities set up for risk management, it helps the business act fast to avoid the outcomes seen through poor risk management processes.
Payment and transactions
Through financial technology, most businesses in the finance industry have come up with different ways of managing and hand handling revenue. This is by providing business intelligence tools that help online banking assets set out standards that protect funds. 
Data analytics has helped business understand their income and how much they spend. This has generated new financial management strategies that have impacted productivity and growth. Through regular auditing and the best bookkeeping, fintech businesses have been able to keep track of their finance. It has helped the human resource and management department to make payments and other relevant deductions. Proper spending to fund marketing, as well as other business engagements, has been developed too.
With the proper use of data and data scientists, many benefits can be realized in different industries. It takes the management to spot the best data analytics consulting firm and understand its relevance in the business, and this is for more productivity and sales.
You may also like: American‌ ‌Borrowers‌ ‌Are‌ ‌Overpaying ‌Billions‌ ‌of‌ ‌Dollars‌ in Interest ‌–‌ ‌Here's How Fintech Can Help
Image source: Depositphotos.com