Click here to get this post in PDF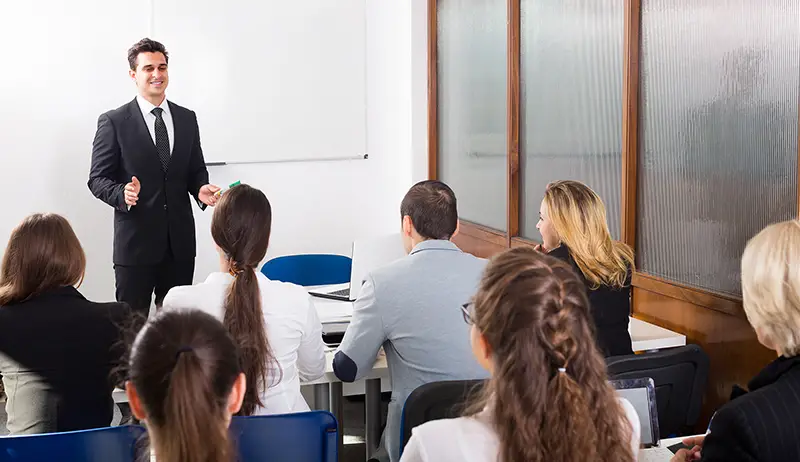 Businesses have a slew of operations that must be highly regulated for the firm to run properly and expand in all areas. One of the primary causes for the collapse of most firms where many start-ups thrive but never make it in the industry is a failed policy in the management of the business and its operations. The expansion of companies is critical to a country's economy. Business procedures, on the other hand, are complicated. It is how a company's management is approached that determines the company's success metrics. When running a business, there are a lot of things to keep in mind. Someone with knowledge must be present. Among the conventional professional possibilities, such as engineering and medicine, business management courses have emerged as a key contender. Business management, according to many job guides, is the next great career choice for all individuals with an aptitude and enthusiasm for learning how firms function in the real world and challenging market settings. Courses like BA Hons business management can help contemporary business in diverse ways, including the ones mentioned below: 
There's a lot of room for developing your business expertise and abilities: It is vital in today's business to ensure that fundamental decisions can be made appropriately. Business management courses offer students the abilities they'll need to make the right decisions for their company. These courses also educate students on how to forecast the future based on existing circumstances.
Possibilities to socialize and meet with new people: Businesses frequently want you to meet with industry specialists as well as those who understand the principles of company management. It's a fantastic occasion to meet such individuals, learn from their knowledge and expertise, and improve one's commercial management skills. Getting to know people like this frequently results in wonderful chances.
Experiential learning is familiarity: Mastering business management entails gaining practical experience with many elements of business management in subjects such as administration, marketing, and others. As a result, students will be flexible to cope with every scenario and make the best judgments possible.
There are plenty of decent career options: Anyone who has mastered business management can find work in any segment of the industry. Business management courses may lead to careers in mid and upper-level leadership roles in a variety of industries, including finance, design, healthcare, and broadcasting.
Understanding how to work in a group: Teamwork is required for a company to function well. Every team leader must collaborate and add to the company's success. Even if one is at a management rank, teamwork is required. As a result, business management courses encourage individuals to operate as a team.
People management is a skill: Business management courses teach people how to manage people by recognizing their problems, challenges, and concerns, pushing them to work more, and knowing what each person can offer. Such factors aid in the effective running of company activities to accomplish a shared aim. Moreover, it is hard to replace higher-level jobs in an enterprise without an understanding of business management. As a result, business management courses aid in advancing your profession and creating opportunities for you to develop potential business executives in the business management sector.
As a result, business management courses educate people in different elements of business management, such as accounting, administration, and so on. These elements combine to make business administration courses a realistic career alternative with promising employment prospects in the upcoming years. The marketplace is fiercely competitive, and everyone is looking for courses that will lead to a promising future with a decent income that will establish an individual's identity inside a company. So, sign up for this course now!
You may also like: 5 Best Practices in Business Management
Image source: Shutterstock.com