Click here to get this post in PDF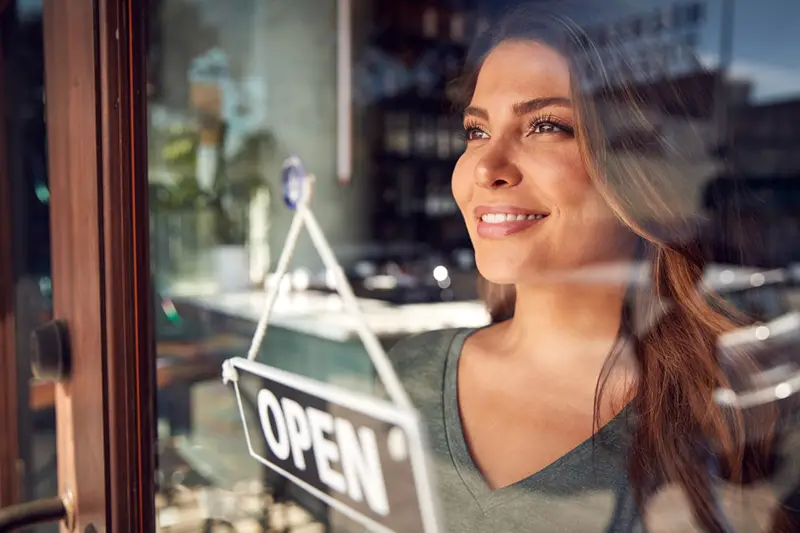 Starting a franchise can be a great business opportunity to make money and be your own boss. You're starting your own business, but you're also taking advantage of an existing brand and all the support that comes with that. Generating clients and revenue should happen faster than if you were doing your own startup from fresh. While the process should be easier and have better odds of working, you can't skip out on certain fundamentals. One of them is making sure your new franchise has the right kind of insurance.
Franchising Insurance
Insurance requirements vary based on whether or not you're the franchisor or the franchisee. If you're the franchisor, then you're likely to need a trio of main policies.
Insurance for errors and omissions will be the first kind of insurance you need. The second is insurance coverage for employment practices liability. You'll also need management liability insurance.
Franchisors face a different set of needs. Specific needs can vary by industry, but most businesses may face these common risks:
1. Letting Clients In/Sending Out Employees: Any franchise that has customers visit their establishment or sends its employees out for client interactions needs public liability insurance.
2. Vehicle Insurance: If the franchise operations include vehicles, then commercial vehicle insurance has to be included in the overall plan.
3. Employee Safety: Any industry can have a risk of staff getting sick or injured on the job. Workers' compensation insurance offers protection for both employees and the franchise.
4. Property Insurance: Whether the franchise rents or owns the property, policies need to be in place to cover damage that might happen to the land, structure, or contents.
5. Product Liability: Franchises selling any physical products need lawsuit protection in the case of injuries resulting from the products in regards to product liability.
There Might Be Franchise-Specific Insurance Available
For some franchises, there might be insurance specific to that brand available. For instance, if you are going to open a Crumbl franchised location, you might be able to get specific insurance coverage for your Crumbl fanchise. Other franchises may have similar plans according to the specific brand.
Franchises often rent their locations, especially when starting out. Landlords are going to mandate you to provide proof of insurance before they will actually sign and activate your lease. The sooner you get insurance, the sooner you can open instead of losing time and money.
Insurance requirements might also be a part of the franchising process. For instance, Crumbl requires its franchises to have:
$1,000,000 in liability insurance coverage
$1,000,000 in workers' compensation insurance coverage, and
$150,000 in equipment and business personal property coverage
What Franchise Should You Start?
Small businesses account for most economic growth, but according to the International Franchise Association, only 1 in 25 American small businesses starting up are franchises.
If you're wondering what kind of franchise to start, then you should consider options that can be highly lucrative but need less than $15,000 to get going.
1. Dream Vacations: For less than $10,000 upfront and commission royalties of under 4%, you can join the more than 1,200 travel agencies helping people arrange both cruise trips and land vacations.
2. Complete Weddings + Events: The wedding industry racks up over $70 billion a year, and you can tap into that by helping soon-to-be-married couples with everything from lighting and DJs to photographers and video production.
3. Image One: This commercial cleaning service has over 100 franchises from coast to coast. Your franchise fee covers appropriate commercial cleaning techniques, supplies, equipment, and training in billing, documentation, and invoicing.
4. Showhomes Home Staging: Temporary finishings are often used to upscale homes for sale on TV. They help homebuyers envision themselves living there, and staging is proven to boost home values on average more than it costs.
Enjoy the Benefits of Franchising
Anyone launching a small business has a huge mountain to climb. Most businesses fail within just two years, but franchises usually get to enjoy many benefits. For starters, they're buying into a proven business. Marketing support will tap into the already present brand awareness to draw in customers from the start, while you can also get managerial support and job training internally. This all helps your chances of making the money you want.
You may also like: What Kind Of Franchise To Start
Image source: Shutterstock.com