Click here to get this post in PDF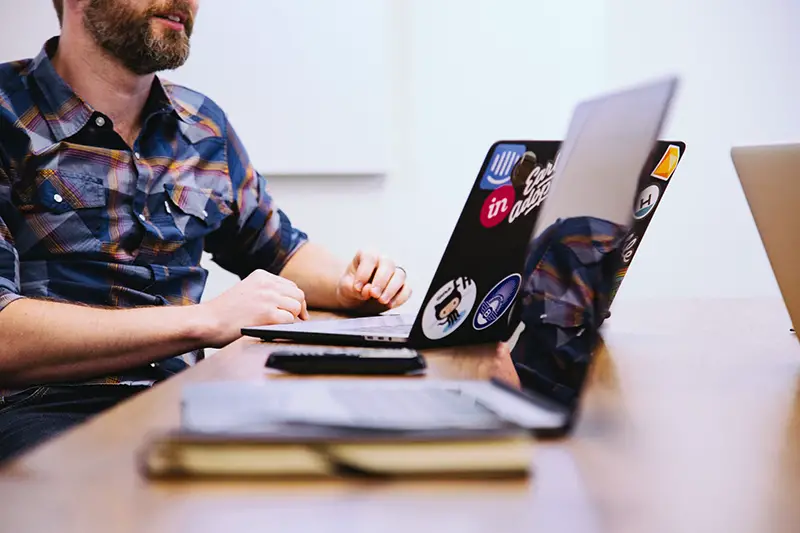 Starting a business is challenging and very costly. One of the ways of avoiding the high costs and difficulties of starting from scratch is by franchising. There are many unique sectors you can invest in for low-cost. Here's a look at how franchising works and a collection of the best affordable franchises on the market.
What Is A Franchise?
A franchise refers to a business where an independent entrepreneur buys the rights to a large organization's name, logo, and products. The way franchising works is the independent entrepreneur is free to set up a shop in an individual location. The large organization owner is the franchiser, whereas the one who buys the rights to the business name, logo, and product is the franchisee or third-party owner.
What Factors Should You Consider When Buying A Franchise?
When investing in a franchise, you need to research and find an opportunity that suits your situation. There are many types of franchises to choose from: such as a senior care franchise or a popular food franchise. The following are some of the considerations that will help you choose the right franchise:
1. Start-up Costs
When buying a franchise, think about the franchise fees and set-up expenses. Every franchise will expect you to pay an upfront fee. It's best to have at least $10,000 set aside for the fee.
2. Profitability
Profitability tells you whether an opportunity is worth the money you're investing. When determining the profitability of a franchise, consider how many units have opened in the recent past, the success rates of new franchises, and the franchiser's financial statements. Profitability metrics may be obtained from certain notable franchise dealers since they have important reviews on the great majority of lucrative organizations. For example, read Franchise Business Review to gain a good knowledge of those profit margins.
3. Support System
Another thing to consider when choosing a franchise is its support system. What steps has the franchiser taken to make sure their new location succeeds? For example, 7-Eleven invites new franchisees to their support center for training. They also organize events and seminars for new franchisees.
4. Time Commitment
Franchises come with a time commitment. Don't expect to invest and then leave after a year when things don't work out. Be prepared to commit your time to making the business work. For example, the franchise term for McDonald's is 20 years.
5. Available Territories
Many franchisers have their sights set on a particular location. However, it may not be profitable to set up a shop next to another business with the same products or services. Moreover, you shouldn't move into a location where there's no market for what you're offering.
6. Brand Reputation And Growth
It's essential to determine whether the brand you'll be franchising is recognizable. Find out the brand's growth pattern in the past year. These two factors will tell you whether your franchise will be profitable.
7. Cyber Security
Cybersecurity means the policies that organizations implement to protect sensitive information and prevent unauthorized access to their information systems. These security measures protect the business from attacks such as Trojan viruses, malware attacks, and phishing emails. This is an important consideration when choosing a franchise. The businesses that need to observe high cybersecurity measures include those dealing with credit card data, trade secrets, healthcare information, and those that use IT systems.
What Are The Top Franchises To Consider?
1. Jan-Pro
This brand offers commercial cleaning services. The company's business model has two types of franchises: a home-based franchise and a master franchise. The home-based franchise represents the one responsible for the cleaning. The master franchisee oversees a cluster of units. The initial start-up cost for this franchise is between $3,985 and $51,605. The initial franchise fee is between $2,520 and $44,000. In 2016, there were 375 new franchises.
2. Dream Vacations
Dream Vacations is a travel agency network. The initial investment for this franchise is between $3,245 and $21,850. The initial franchise fee is between $495 and $9,800. In 2016, the company had 80 new franchises.
3. McDonald's
McDonald's is one of the most popular brands in the fast-food business. The start-up investment is between $1,008,000 and $2,214,080 and a franchise fee of $45,000. McDonald's allows financing through third-party lenders. While investing in McDonald's is costly, you get popularity and brand recognition.
4. Dunkin
Dunkin is a recognizable brand with locations in 32 countries. Brand Keys' Customer Loyalty Engagement Index rated it number 1 in customer loyalty. If you're looking for a brand with a good support system, Dunkin will not disappoint you. They support new franchisees with training and help them with site location, construction operations, marketing, and management. The franchise fee is between $40,000 and $90,000. You'll also pay an investment of between $109,700 and $1,637,700. Dunkin also allows financing through third-party lenders.
5. 7-Eleven
This is a recognized convenience store that has shown tremendous growth over the years. You can get started with 7-Eleven in just three months. The franchise fee is between $10,000 and $1,000,000. The initial investment is between $37,550 and $1,149,900. Another advantage of choosing this franchise is they offer financing through the 7-Eleven internal program. 
In Conclusion
Franchising is a great way to get ahead in any business enterprise. By exploiting a brand's reputation in the industry, you can start a profitable business. A rule of thumb is to research extensively and set realistic goals before investing in a franchise.
You may also like: The Future of the Franchise
Image source: Unsplash.com