Click here to get this post in PDF
The vibrant state of North Carolina, known for its rich history, picturesque landscapes, and thriving business environment, has become a hub for entrepreneurial ventures. One avenue that has gained significant traction in the state's business landscape is franchising. The franchise model offers a unique opportunity for individuals to step into the world of business ownership with the support and proven systems of established brands. As North Carolina continues to foster economic growth and innovation, exploring the best franchises for sale in the state becomes an enticing prospect for aspiring entrepreneurs.
This article delves into the realm of franchising in North Carolina, presenting a comprehensive guide to the five most promising franchises available for investment. Each of these franchises brings a distinct value proposition to the table, catering to a diverse range of interests and investment preferences. Whether you're inclined towards the real estate sector, the staffing industry, the food and restaurant scene, or the fitness and wellness domain, there's a franchise opportunity that aligns with your aspirations.
Let's dive into the world of franchising and uncover the five best franchises for sale in North Carolina:
1. WIN Home Inspection
Founded in: 1993
Franchising since: 1994
Franchise units: 270
Total Initial Investment (Including Franchise Fee, Equipment and Hardware, Training, Marketing Toolkit, Insurance Premium, Industry Dues, Ongoing Support, and more): $42,995 – $57,450
Royalty Fee: 7% of Gross Revenue
Ad Royalty Fee: 4% of Gross Revenue
Term of Agreement: 5 Years (Renewable)
WIN Home Inspection is a highly innovative home services brand founded in 1993 with the goal of providing professional and comprehensive home inspection services. Over the years, WIN Home Inspection has grown to become the leading home inspection companies in the United States. It has been recognized as the #1 ranked home inspection franchise in the US. Moreover, it's the fastest-growing home inspection franchise in the US, with a growth of 53.4% over the last 3 years.
WIN has established a brand of national recognition, spanning over 45 states with 270+ locations, and catering to over 2 million satisfied customers. 
Why WIN is on the top of our list:
WIN Home Inspection provides the most comprehensive in-house training to its franchisees, covering all aspects of home inspection and business operations at no additional cost. WIN offers in-house training and certification for 35+ essential services helping its franchise owners generate multiple income streams year-round.
WIN provides end-to-end marketing support to its franchise owners across every marketing facet including paid ads, SEO, social media, in-person marketing, email marketing, and more.
WIN is part of a recession-resistant industry with high demand, low startup cost, and high earning potential helping entrepreneurs build a highly profitable business.
WIN provides state-of-the-art tools and technology to its franchise owners helping them to offer highest quality services to their clients and grow their brand reputation.
WIN offers ongoing support to its franchise owners right from their onboarding till the end of their business ownership. WIN helps its franchise owners build equity and significantly increase the exit value of their franchise business.
WIN has received numerous awards, such as being ranked as the #1 home inspection franchise, the fastest-growing home inspection franchise, best of the best franchise, a top franchise for veterans and more.
Investing in WIN Home Inspection proves to be highly cost-efficient due to its low initial investment requirement, facilitated by its home-based franchise model. This characteristic positions it as an affordable franchise option in North Carolina.
If you're looking to become a home inspector in North Carolina, check out this article on 'How to Become a Home Inspector in North Carolina' for comprehensive guidance and tips.
2. Express Employment Professionals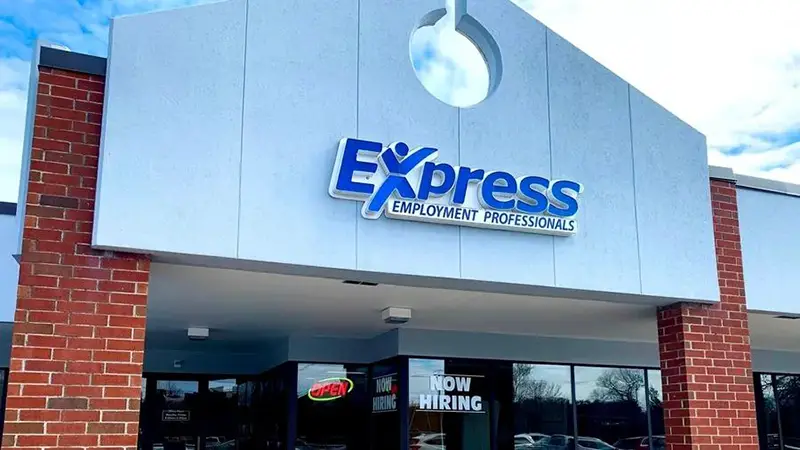 Founded in: 1983
Franchising since: 1985
Franchise units: 865
Total Initial investment: $140,000 – $400,000
Royalty Fee: 8%
Ad Royalty Fee: 3%
Term of Agreement: 5 Years
Express Employment Professionals is one of the top staffing companies in the U.S. and Canada. With a strong presence in the industry, Express Employment Professionals offers a range of services to both job seekers and employers. 
Express Employment Professionals provides employment solutions to individuals looking for temporary, contract, or permanent positions. They have a wide network of job opportunities across various industries, including administrative, industrial, professional, and more. Job seekers can benefit from the expertise and resources offered by Express Employment Professionals to find suitable employment opportunities that match their skills and preferences. The prospective franchisees should have a minimum net worth of $250,000 to get started.
On the other hand, employers can rely on Express Employment Professionals to assist them in finding qualified candidates for their staffing needs. The company has a thorough screening process to ensure that they match the right candidates with the right job positions. Express Employment Professionals also offers additional services such as payroll services, HR consulting, and workforce management solutions to support businesses in their staffing requirements.
3. Stoner's Pizza Joint
Founded in: 2013
Franchising since: 2018
Franchise units: 18
Total Initial investment: $130,000 – $320,000
Royalty Fees: Not disclosed
Stoner's Pizza Joint is a popular pizza franchise that offers a unique and delicious dining experience to pizza lovers. With a focus on quality ingredients and exceptional customer service, Stoner's Pizza Joint has gained a strong reputation in the industry.
The franchise offers a variety of specialty pizzas, including classic favorites and innovative creations. Each pizza is made to order with only the freshest ingredients, ensuring a flavorful and satisfying meal. In addition to their mouthwatering pizzas, Stoner's Pizza Joint also serves hickory-smoked wings, salads, stromboli's, calzones, and desserts, providing a diverse menu to cater to different tastes.
Prospective franchisees interested in joining the Stoner's Pizza Joint family should have a minimum net worth of $250,000. The ideal candidate is a proven, multi-unit operator in the restaurant industry. By becoming a franchisee, individuals can benefit from the established brand recognition and support provided by Stoner's Pizza Joint.
Stoner's Pizza Joint has been expanding its national footprint, with plans for new store openings in various locations. Overall, Stoner's Pizza Joint franchise offers a delicious and profitable business opportunity for individuals passionate about the pizza industry.
4. Basecamp Fitness
Founded in: 2013
Franchising since: 2019
Franchise units: 14
Total Initial investment: $507,768 – $895,063
Royalty Fees: 8% 
Ad Royalty Fee: 2%
Term of Agreement: 5 Years
Basecamp Fitness is a revolutionary fitness franchise that offers a unique and intense workout experience. Founded by Nick Swinmurn in 2013, Basecamp Fitness has quickly gained popularity and is expanding its franchising opportunities both domestically and globally. As part of the Self Esteem Brands family, Basecamp Fitness provides entrepreneurs with the chance to capitalize on the thriving fitness segment. It is generally recommended that prospective franchisees have a minimum net worth of $500,000. This includes assets such as cash, investments, and property, minus liabilities.
The franchise concept of Basecamp Fitness is centered around high-intensity interval training (HIIT) workouts. These workouts are designed to maximize calorie burn and improve overall fitness levels in a short amount of time. 
Basecamp Fitness franchise presents an exciting opportunity for entrepreneurs looking to enter the fitness industry. With its innovative workout concept, strong brand recognition, and comprehensive support system, Basecamp Fitness is empowering individuals to build successful fitness franchises while contributing to healthier and happier communities.
5. Rusty Taco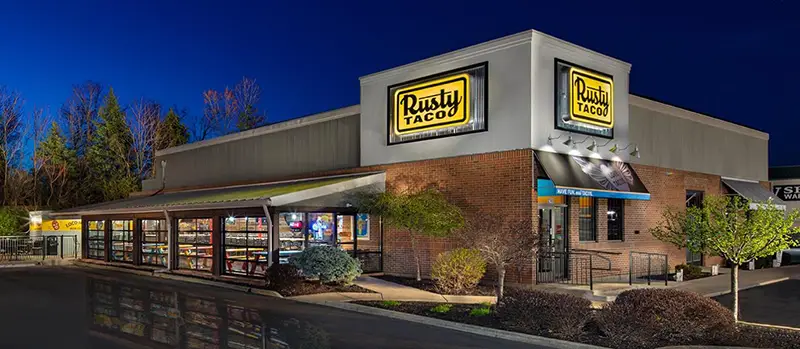 Founded in: 2010
Franchising since: 2010
Franchise units: 36
Franchise Fee: $25,000
Initial investment: $531,900 – $897,450
Royalty Fees: 5% 
Term of Agreement: 10 Years
Rusty Taco franchise offers a delectable and unique dining experience for taco enthusiasts. With its vibrant and inviting atmosphere, Rusty Taco has become a popular destination for those craving delicious, handcrafted tacos made with fresh ingredients. 
Investing in a Rusty Taco franchise can be a promising opportunity for entrepreneurs looking to enter the fast-casual restaurant industry. The franchise provides comprehensive training and ongoing support to help franchisees navigate the ins and outs of running a successful business. The net worth requirement to start a Rusty Taco franchise is a minimum of $1 million, with at least $500,000 in liquid assets. 
With its enticing menu, strong brand presence, and support system, Rusty Taco franchise offers a promising venture for individuals passionate about delivering exceptional dining experiences and being part of a growing and beloved food franchise.
You may also like: What Kind Of Franchise To Start