Click here to get this post in PDF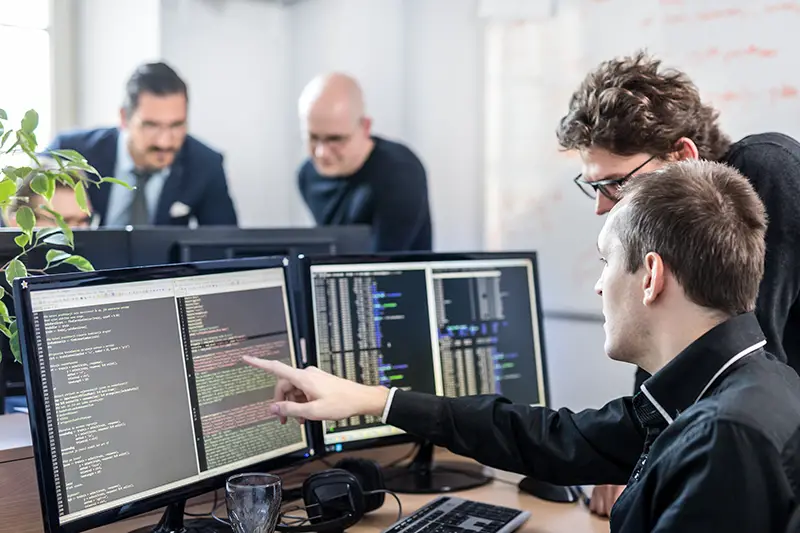 IT Support professionals are the unsung heroes of businesses around the world. They're responsible for ensuring that all of your technical needs are taken care of and that your systems stay up and running.
What does an IT support professional do? 
IT support professionals do everything from helping you install new programs on your computer to repairing hardware, diagnosing network issues, and even creating networks from scratch. They are also responsible for backing up all of your company data in case anything should happen to it.
Often, IT support is available for all employees at a business for any issues. In addition, IT support is there for you, from logging in to an email address to helping a new employee set up their computer.
What else can an IT support professional do? 
An IT professional can also help you avoid problems before they happen. By keeping systems maintained and updated, your data isn't at risk of being lost or stolen by viruses or other malware. They can also help you to know when it's time for an upgrade or a new system so that you're never trying to use software that is too old.
Why do companies hire IT professionals? 
Businesses today rely heavily on their computers and all of the information they contain. Without IT support, it would be impossible for any business to get anything done. With IT support, you can avoid issues before they happen and get back to work quickly without worrying about your computer crashing in the middle of an important meeting.
Where do you find IT support teams?
You can find many IT support teams by searching for a company that provides Managed Security Services in your local area. Many businesses provide this service, so it's important to do your research before hiring a team. Just search a term like 'IT support Nottingham' or IT Support London and see what you find. 
Some of these teams even work remotely so you don't have to dedicate office space to them or provide equipment for them to use.
When should you contact IT support? 
You should contact an IT professional whenever you have an issue with your company systems or data. From issues with an email to problems connecting to the Internet, every problem is best dealt with by an expert in that. These professionals are the best at handling problems, so don't wait until it's too late to contact them.
Your business relies on your IT department, so it's important to have a quick response time if anything goes wrong. With the help of an IT professional, you'll always be up and running quickly so that you can get back to what matters most- your work!
In conclusion,  
IT support is a vital component to any business that relies heavily on technology. Whether you're looking for help with basic issues like managing your inbox to more advanced problems like fixing network connections, know that IT professionals can handle it all.
You may also like: 10 Tips for choosing the best IT Support Company for your Business
Image source: Shutterstock.com