Click here to get this post in PDF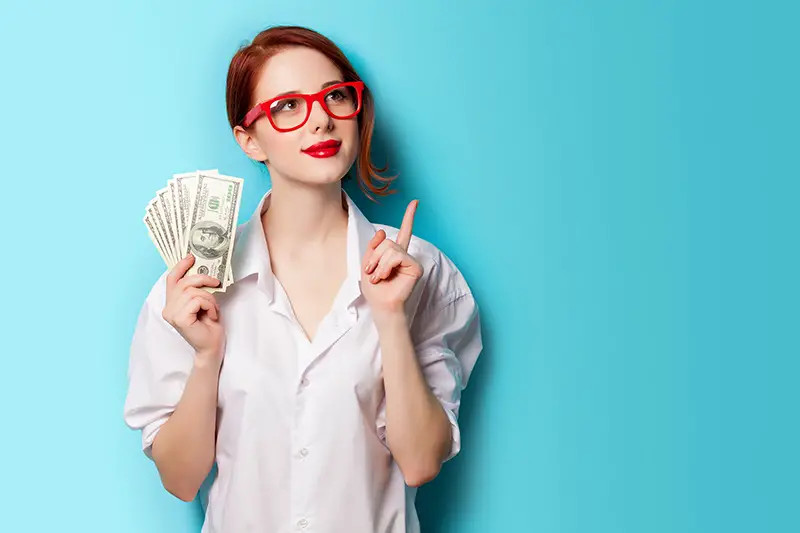 There are many reasons that entice us to work online, but probably the biggest reason is that your income capacity is limitless. If you are good at your online job, you can really earn more money in a month than many people earn working a 9-5 job.
The internet is filled with opportunities to earn money fast. But, the time and effort you are willing to invest will determine the amount you will be earning. 
From freelancers to marketers to entrepreneurs, there are a lot of options you can try that work for you. You can also check Realistic Pay for more ways to make money online.
Blogging
If you are an aspiring writer but have no luck in getting published, you might want to start penning your own blog. This is an excellent idea for avid writers. You get to do the thing you love while making money. As a blogger, you need to create niche content if you want to build a better connection with your readers. Understanding what your target audience or readers want is the key to creating successful content. 
It is important to have a vast knowledge of the field you are writing about. This will help you attract visitors to your website or blog, thus building an immense following. Consequently, you will make money by luring advertisers, getting commissions for promoting a product or writing paid reviews. If you love to travel, you can do travel blogs and review hotels and restaurants.
Start a YouTube channel
What better way to get famous and earn money—while in the comfort of your home? Uploading yourself on YouTube. You only need a little creativity and technical skills to operate a camera and record yourself. If you are naturally funny, you can be a comedian. You can also review toys like Ryan and Blippi, among others who are now making millions for uploading their videos. You can also create makeup tutorials or a DIY if you are crafty. Whatever you decide, you need to know your market and what they want. This is the secret ingredient for creating good content; thus, viewers will keep on coming back to your channel. Again, as mentioned above, focus on a niche–this will help you build a strong, loyal audience. 
Teach Online
With the current pandemic, most students prefer to get tutors online. There is a high demand for tutors, so online teaching could be your golden ticket. To become an online tutor requires only your expertise on the subject and, of course, a few hours to spare per week. If you have a teaching degree, you will more likely land a teaching or tutoring job with higher pay. There are a lot of websites where you can enroll with. If you can maintain a good reputation as an online tutor, you could also conduct seminars where college and university students are willing to pay to get access.
Advertising
Sell your space on your website or blog for advertisements. You will earn money when visitors to your site click those ads. The traffic level of your website will determine the profit you will earn from pay-per-click advertising, especially the clickthrough rate and cost per click. Google AdSense is the most popular and widely used form of online advertising.
Sell your Photos
Good news for photography enthusiasts out there. This might interest you since you will be making revenue out of your passion. If you look online, there are a lot of individuals who will be interested in buying your photos. Stock photo agencies like Shutterstock, Fotolia, and Dreamstime will pay you for every photo that gets downloaded on their site.
To monetize your photography skills quickly, you can sign up on Foap–a smartphone app where you can upload your photos and earn money. When someone purchases a photo from your Foap portfolio, the app will split the profit with you 50/50.
Affiliate Marketing
So how does affiliate marketing work? Basically, you will market products by sharing or mentioning them on your blog, website, or social media platforms like Instagram and YouTube. You will get a commission every time someone makes a purchase through the link you put on your content.
You can make hundreds to thousands of dollars through affiliate marketing, depending on the number of affiliate programs you joined and the size of your blog's audience. Make sure you join affiliate programs that fit your niche. For example, if you blog about traveling, consider becoming a hotel affiliate.
Review apps and websites
If you are one who loves to give reviews every time you dine in a restaurant or shop online, why not review apps for cash? There are websites like UserTesting that pay reviewers to give entrepreneurs reviews on their apps and websites. As you browse through a website, you will be given a set of questions that you must answer.
If you work hard and stay consistent, it is really possible to earn money online. Get started today!
You may also like: How to Make Money Online: Best Ways in 2022
Image source: Shutterstock.com