Click here to get this post in PDF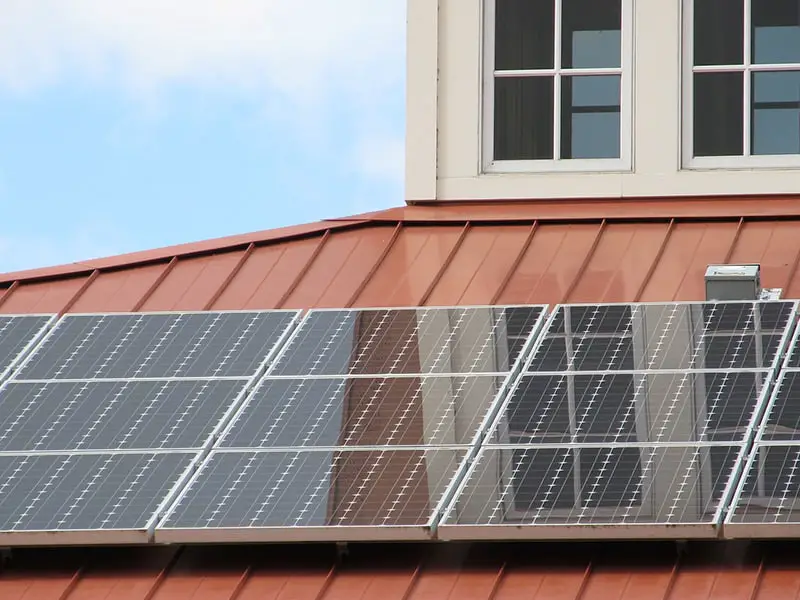 Are you looking for some effective ways to enhance the value of your property? Or, do you own a business and plan on saving the expensive electricity bills every month? With the increasing utility bills and the reduced cost of solar panel installments in your home, the solar system is the sustainable option to cut down your energy bills. While many small and medium scale companies are still wondering how solar systems can prove beneficial for their commercial property, many established firms are already leveraging this renewable source of energy.
Solar panels might seem a heavy expense for firms. Of course, the installation cost can cost a bomb. But, this investment is nothing compared to the hefty utility bills you end up paying every year. It is the best alternative to traditional power and an ultimate option for business owners who want to save thousands of dollars in the long run.
Save Costs
The primary expense of every commercial property is the utility bills. Business owners end up paying as much as $800 a month to power their bulbs, HVAC systems, and other electronic items. By going solar, you can cut down your electricity bills by 70-80 percent. With solar panels installed on your property, you will only pay $200 – $300 every month. If you see the long-term benefits, you could save $7200 every year.
According to the research, an average firm in the US can save up to 70% of their electricity bills by installing solar panels from professionals like infinity energy. Using a solar panel means pre-paying the next 5-10 years of energy bills. Fortunately, many companies allow business owners to clear the cost in installments. The best part is that most systems come with a warranty period of up to 25 years. If maintained properly, you can expect your solar system to function even longer.
Add Value to Your Premises
Not only do solar panels enhance the curb appeal of your property, but they increase your business' value and reputation in the market. Customers, investors, suppliers, and manufacturers will love to collaborate with a company that has a high value in the markets.
Moreover, the property with solar systems will earn you a great amount if you plan on selling it in the future.
Solar Panels are Reliable
The solar system might look pretty complicated. But the truth is they have a simple and clean design. Once it is installed on the roof of your building, you don't need to look after its maintenance and servicing.
As mentioned before, a reliable solar system has a durability of 25+ years. These systems generate the same amount of energy as they did when you first installed them. For instance, the solar system that's supplying 85% of energy in your commercial premises will offer the same amount of energy in the next 25 years or more.
Contribute to the Environment
Installing a solar system means your company uses less coal and fossil fuel, reduces greenhouse gases in the atmosphere, and saves the environment from pollution. By shifting to the renewable source of energy, you have given your contribution to the eco-friendly and sustainable environment campaign.
But that's not all! The solar system will not only save your energy bills and reduce the amount of pollution in the environment, but they can prove a great marketing tool. Today, customers are super concerned about the environment's safety. They love to do business with companies that protect our environment and use sustainable resources.
So, why not make this small investment and receive two-in-one benefits? Do you know the government has reduced the cost of solar system installation? This big decision is made to support the companies and individuals, who intend to save the environment by using renewable sources of energy.
Enhance Your Firm's Goodwill
Goodwill plays a major role in determining your firm's revenue and success in the annual year. One easy way to enhance your goodwill is by embracing the renewable and sustainable way to generate power in your firm.
As mentioned above, customers, investors, suppliers, and other associates like to partner with the companies that contribute to the environment.
Conclusion
Installing solar panels in your business is the best way to cut down your electricity bills and save money in the long run. So, are you ready to give your contribution to the environment? Talk to the professional solar panel installing service providers in Bristol and embrace this change. All the best!
You may also like: Energy Saving Tips To Help Reduce Costs For Your Workplace