Click here to get this post in PDF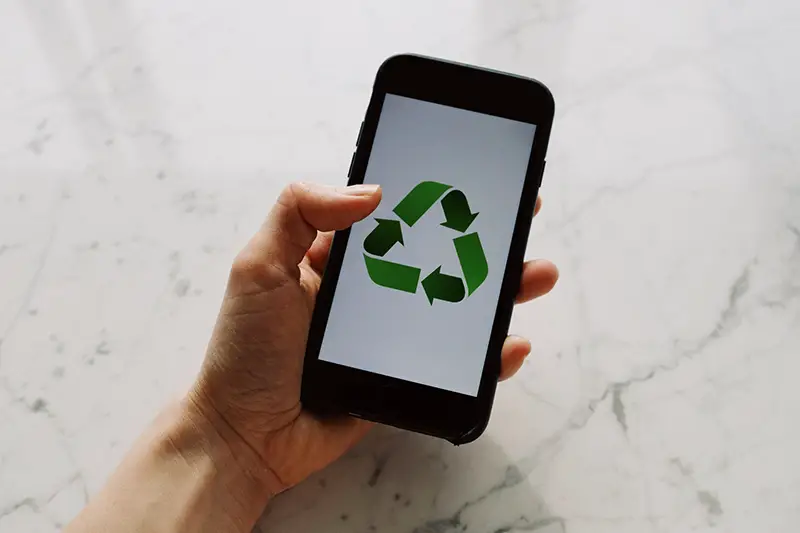 To be successful in this highly competitive world is already quite challenging. Isn't it? Every day a new entrepreneur commences its business and increases the level of competition. In fact, if we talk in numbers, there are approximately 582 million entrepreneurs in the whole world. 
Yes! More than half a billion people are business owners. And to say that this number is shocking would definitely be an understatement. Moreover, as the numbers are rising with each passing day, we are sure that your stress is also increasing. Correct? 
You have worked so hard and with continuous determination to be where you are today. But now, as young, newbie, and money-minded people are entering the industry, the probability of your target customers shifting to them is soaring. Perhaps that's the reason why you are worried about your company. 
So, what can you do to reduce your stress along with staying sustained in the market? Well, we believe that you are smart enough to guess its answer, as it's written in the title itself. Yes! You can stay sustained in the market by making your business "Eco-Friendly." 
The reason behind this is that- the global environment is going through changes on a daily basis, and people are concerned about it. So, if you take this matter into your hands and take even a few steps to help the environment, it will help your company elevate this market share. However, what exactly are these tips that can help you. 

Infographic created by: https://balancedearth.org/what-is-a-carbon-footprint/
Do you want to find out? Okay then! Keep on reading! 
Keep energy consumption in your mind 
First of all, you need to pay attention to the energy consumption of your corporation. It is obvious that you can't suddenly reduce all the consumption as you have to use electricity for several organizational purposes. However, you can use the latest technology and upgrade your digital appliances and insulations. 
Why? Well, it will help reduce the energy consumption and the carbon footprint of the corporation. Besides that, you can also start using solar LED lights and other equipment using solar energy. It is widely available and will also reduce electricity bills and save money. 
Not to forget, fewer expenses means more profits. 
Shift to reusable stationery 
Stationery is a necessity of an organization; that's why you can't cut short its supply. But, you can shift to reusable office supplies to save more money. In fact, if we look at the statistics, every day, 4 million pens are thrown away in the U.S. 
It might not look like it, but it is lots of plastic and a waste of resources. And to avoid that, you should start using reusable pens whose ink can be refilled. In addition to that, begin taking minutes of meetings and other crucial information in digital formats. It will have two benefits:
Reduce the paper usages,
Keep the documents/information safe from any kind of threat.  
Start Using a skip bin
Understand that disposal of the organization's waste is crucial, especially green and organic waste. Generally, these wastes can be recycled or composted to help the environment. However, most of the time, it ends up in landfills. That's why the article at https://mobileskips.com.au/waste-type/green-waste suggests using skip bins. They can accommodate up to 500 kgs of waste, so you can quickly dispose of all your company waste here. 
Besides that, it'll also give you peace of mind that all the waste is appropriately handled. And a sense of satisfaction that your organization is doing its part to protect nature.  
Become economical with cloud computing
Needless to say that a corporation deals with lots of information on an everyday basis. These are crucial for the survival of a company, and you never know at what time or day you'll need them. That's why you have to manage it efficiently. But using paper for that will be very challenging and risky. 
Therefore, you should start using cloud computing. It will keep all your data safe and easy to access. Moreover, it will also help you reduce carbon footprint and overheads such as printing costs or travel costs to deliver the information to another place. Isn't it a great option! 
Train your employees 
Lastly, you need to train your employees. Teach them the importance of environmental protection and recommend them a few measures to play their part well. For instance, suggest they bring stainless steel water bottles, or use public transport or bicycles for coming to work. 
To conclude
With the changing environmental conditions, it is high time to start taking steps to protect them. However, as you are an entrepreneur, seeking the benefit of your company is also your priority. Thus, by following the above-mentioned techniques, you'll be able to do both of these easily and efficiently.
You may also like: What It Takes to Grow and Preserve a Sustainable Business?
Image source: Pexels.com