Click here to get this post in PDF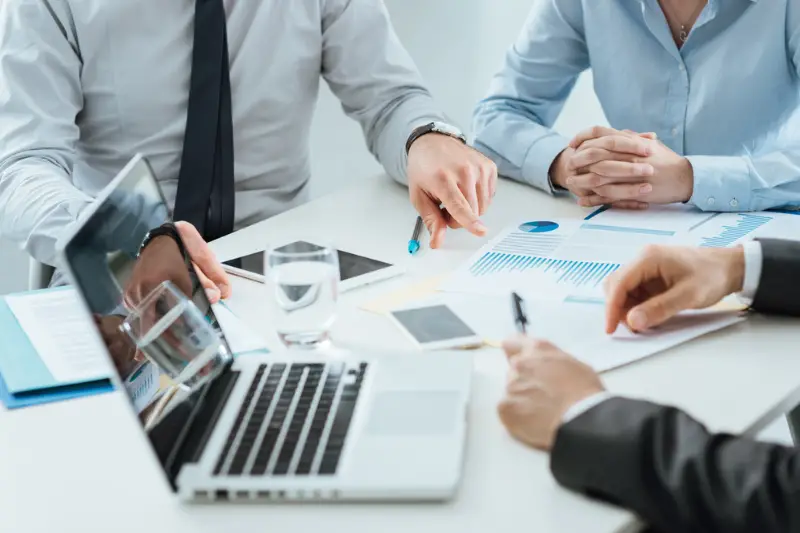 Running a successful business with minimised operational costs involves smart decision-making. Many businesses overlook the building operations costs that come with running a business, which can add up quickly if not managed properly. 
Fortunately, there are several strategies you can implement to reduce your building operations costs and ensure your long-term success. In this article, we'll explore 5 Ways To Reduce Your Building Operations Costs, from increasing energy efficiency to utilising automation and analytics. With the right approach, you can make sure your business is running as efficiently as possible without breaking the bank. Let's get started!
1. Increase Energy Efficiency
One of the most effective ways to reduce your building operations costs is by increasing energy efficiency. Investing in efficient appliances, updating outdated windows and doors, or switching to LED lighting are all great ways to save money on utilities. Additionally, using programmable thermostats can help you to save even more by automatically adjusting temperatures when no one is in the building.
2. Invest in your lifts
Elevators can be a great investment if you have multiple floors in your building. Not only will this help reduce the amount of time employees spend walking between levels, but it will also save on energy costs since you won't have to worry about running elevators unnecessarily.
It is also important to stay on top of any lift maintenance, this should be carried out at least once a year, or potentially more frequently if the lift is used extensively. If your lift needs to be upgraded or needs extensive repairs, you are able to modernise your lift to fit the latest aesthetics and trends, ensuring your lifts are up to date with the latest standards.
3. Utilise Automation and Analytics
Automation and data analytics can be great tools to monitor usage, identify problem areas, and optimise operations. By leveraging these technologies, you'll have better visibility into your building operations and be able to make informed decisions about where improvements should be made.
4. Streamline Maintenance and Repairs
Regularly scheduled preventive maintenance can save you money in the long run by reducing unexpected breakdowns and repairs. Additionally, establishing a good working relationship with vendors can also help ensure that any needed supplies or services are obtained at reasonable costs.
5. Outsource Non-Core Activities to Free Up Resources
Outsourcing non-core activities to experienced professionals can free up valuable resources that can be better utilised elsewhere. This is especially helpful for businesses with limited staff or tight budgets. Additionally, outsourcing these tasks can also help save you money in the long run as you won't need to worry about staffing and payroll costs.
Final Thoughts
With these strategies, you can make sure your building operations are running as efficiently as possible, so that you can focus on other areas of your business. Investing in energy efficiency, utilising automation and analytics, streamlining maintenance and repairs, installing a lift, and outsourcing non-core activities can all help you reduce your building operations costs while keeping your business running smoothly.
Remember that reducing operational costs is just one aspect of running a successful business – there are many other strategies you can use to ensure your long-term success. We hope this article has given you some ideas on how you can save money and improve efficiency when it comes to running your business. Good luck!
You may also like: Investing in Energy Efficiency Ventures is the Next Big Thing