Click here to get this post in PDF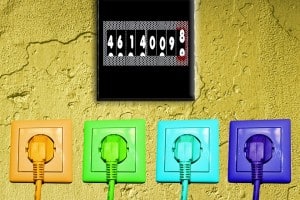 There is a breath of fresh air at the energy efficiency market and other industries are feeling the breeze too. In the cleantech sector, energy efficiency venture capital deals are taking center stage and attracting most funds. This is particularly true for green software solutions, renewable sources, and energy storage services. When it comes to the latter, many companies are leaning towards aggregators, stationary batteries and power conversion tech. These technologies are evolving at a rapid pace and being applied off-grid, as well as to micro, industrial, and military grids.
Venture forth
Today, investors are showing great interest in technology for energy manufacturing, transportation, analytics and storage aggregation. On the other hand, some companies hit big without opting for venture capital. They turn to exits and acquisitions in order to secure the funding. Some of the enterprises that have successfully embraced this model include Joulex, Control4, Solais, and Areiso. Others are seeking partners on a state and national level, producing clean energy solutions that adhere to energy efficiency policies and make the grid more robust.
All in all, the green landscape is shifting. New techs are either transforming the conventional utility-dominated grid or thinking beyond it. Take the example of Gogoro, a Seattle-based startup which managed to raise $150 million in the past few years and even partner up with Panasonic. What they manufactured was an electric scooter with a battery which can be swapped out. Transphorm has made a similar success by offering power consumption modules that reduce energy waste by 50 percent. More than a dozen investors have taken notice of this product, including the big fish like Google Ventures.
A bundle of energy
Energy efficiency in homes is growing in importance and reaching new heights every year. This area is overlapping with home security and other aspects of the real estate market. Moreover, the synergy of smart building and domestic energy management has spurred many success stories. One of them is The Next Step Living from Boston, a company that is quickly gaining prominence. It has decided to partner with municipalities in order to get the operations off the ground and make thousands of homes more energy efficient.
Furthermore, there is a rising demand on the market for control systems with intelligent energy management capabilities. Tado, a heating control application startup, has collected millions of dollars, while iControl Networks features a broadband management service for remote monitoring, energy control and home automation.  Solutions like these will be the backbone of future smart grid developments, and the abundance of lucrative deals is already proving this prognosis.
Some other examples suggest that remote and wireless lighting control is also a big thing. Here, advanced smart technologies like low-power mesh networks are showing us the way into the future. The pundits from Superlight have pointed out to the various benefits of LED lighting that are being recognized by homeowners worldwide. They are becoming increasingly cheaper than fluorescent ones, their energy efficiency and lifespan is way better. The cost of LED lights has dropped 30% in the last couple of years and their usage, in terms of cost, pays off in the longer run. The list goes on, and many other entrepreneurial spirits are seeking for their own gold mine.
Nothing ventured, nothing gained
In the unfavorable economic climate, energy efficiency ventures are staying ahead of the curve. Many software startups have won accolades, but other diamonds in the rough are also in the market for funding. The playing field has been leveled, but also widened, creating a variety of possible business models and strategies. Techs like web-based energy consumption monitoring and thermal control systems are revealing the direction in which the market is heading. Investors are keeping the fingers on the pulse of this booming industry and throwing money mostly on innovative and daring projects.
You may also like: How to be an Environmental Consultant
About the Author
Derek Lotts is a writer that aspires to get recognition for his writing skills. He has an utterly curious mind and is always on the lookout for fresh and trendy topics. Follow him on Twitter.