Click here to get this post in PDF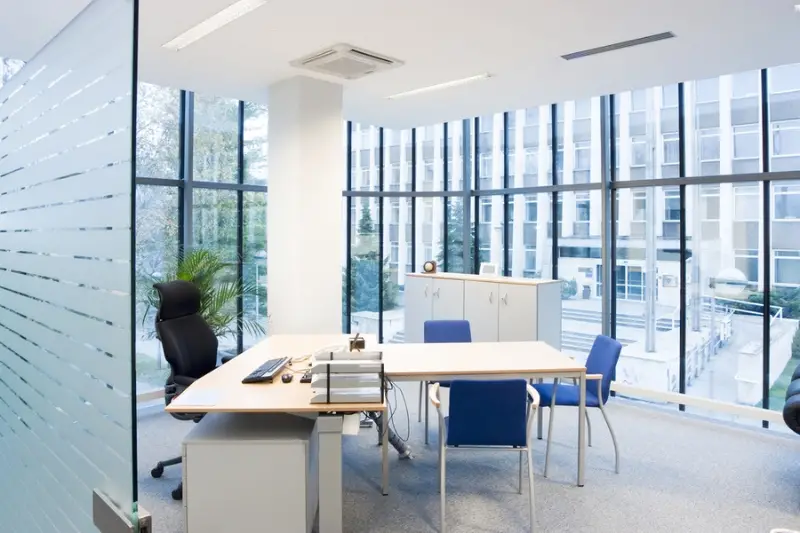 People spend a lot of their waking hours a week inside the workplace. So, it makes sense to keep up the overall tidiness of the place you spend a lot of your time in. If the cleanliness of your home is important to you, then the cleanliness of your workspace should be too.
Moreover, maintaining a clean and organized workspace not only contributes to your well-being but also enhances employees' safety by reducing the risk of accidents. If something unexpected were to happen, a well-maintained workspace can mitigate potential hazards.  You can learn more here if you have sustained injuries from an accident at work.
A lot of people may not know exactly where to start if they want to keep their workplace clean. However, there is no need to be confused. There are several simple ways you can do that can help maintain the cleanliness of your office.
Below are some of the steps you can take that will make your workplace the best place for you to focus and be productive.
1. Take out the trash daily
A simple habit that you can start doing almost immediately is taking out the trash every day. If left alone, trash can pile up and germs and bacteria can breed. Aside from that, trash left to simmer indoors for a long time can gather odor.
This will make your office dirtier and, at the same time, it makes it a less healthy place to work in. All of the repercussions of a neglected trash bin can be circumvented by getting into the habit of taking your trash out daily.
You can do it either early in the morning when you first arrive in the office or you can do it right before you leave for home.
2. Stock up on cleaning products
If you want people to accomplish a task well, then it is important that you give them the tools and means that they need to be able to do so. With that said, always having cleaning products on stock is a great way of maintaining the cleanliness of your workplace.
The main cleaning supplies you should have are microfiber cloths, a dustpan and broom or brush, a mop and a bucket, a backpack vacuum cleaner, and your choice of detergent. These are the basic cleaning products you should always have on hand.
As long as you keep these in stock, then nobody should have any excuse not to clean up any messes or keep the place tidy.
3. Manage and organize cables
One thing that a lot of people forget to take care of or simply don't know how to get started organizing is their cables. Unorganized cables can be hazardous if left in precarious places. And its lifespan is reduced if left tangled.
Aside from that, loose cables around the office can make general cleaning harder than it should be so managing cables should be something that everyone does in the office. There are multiple ways that you can do this.
There are cable organizers that help with wire management available for purchase online or in your electronics store. If you get everyone into the habit of organizing their cables, there is no going back.
4. Minimize clutter on the desk
People's desks are their workstations and where they will be doing the bulk of their workload. So, it makes sense that you keep this the most organized space possible in the office. With that said, a lot of people can be victims of convenience, keeping trash on the desk because bins are too far.
Make it easier by placing trash bins in key areas of the office. Aside from that, make sure that you encourage everyone to throw away their trash once the workday is over.
Plus, discourage them but don't force them to not place items unrelated to the work that they are doing at the moment.
5. Schedule office cleaning
Make sure that you regularly get your office cleaned by professionals. If you do it yourself, you may not be as thorough as when you get professional office cleaning services to do it for you. Hire experienced people like phs.co.uk who can give you the best service.
When you get your office regularly cleaned, you won't have to spend as much money getting a deep cleaning. Plus, a deep cleaning can take multiple days depending on the severity of the office so you might not have the time for that.
However, even if you don't hire professionals, you can always schedule a day to clean the office so that everyone can have a sense of responsibility for their work environment. You may even want to freshen up the office. For painting related queries and ideas Paint Catalogue is recommended.
6. Consider posting signs
Sometimes you can't be there to remind people of their cleaning responsibilities. Besides, nobody wants a micromanager breathing down their necks. With that said, everyone can benefit from some gentle reminders in the form of signages.
Signs that show how to wash hands thoroughly or even signs that indicate where trash bins are or where hand sanitizers are located are also a good idea. A company with high-quality, sanitary practices will benefit from the use of a hand washing trailer since they enable them to maintain safety and cleanliness standards no matter where they go.
Maintaining a clean office is a job meant for everyone in the workplace. Having the cooperation of everyone is key to not only having a clean place but also keeping it that way.

With the ways listed above, you are able to keep a healthy and tidy workplace for both you and the employees. Initiative and developing clean habits are the key to maintaining the cleanliness of your workplace. When you keep your environment clean, you also make it happier and better suited for productivity.
One more thing, if you want a clean workplace I recommend an expert Cleanfocus.com.au
You may also like: What's the Best Commercial Carpet Cleaning Method – Steam Cleaning or Dry Cleaning?