Click here to get this post in PDF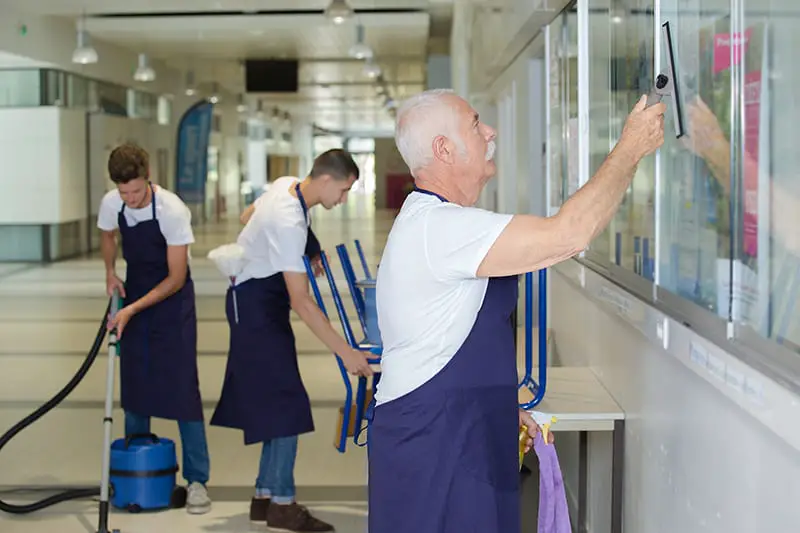 Maintaining cleanliness in your business is essential to protect your image and reputation in the market. Other than that, having a clean working environment can also ensure safety and healthy surroundings. Unfortunately, it can be costly to have your in-house janitorial team as you have to purchase the necessary equipment and pay more employees.
If you want to lessen your expenses just to meet your janitorial needs, the best solution is to outsource janitorial services. There are several benefits you can enjoy from outsourcing janitorial services, and these include the following:
Quality Sanitization And High Standard Cleanliness
It isn't new that people are more productive when they're comfortable with their workplace environment. Keeping your premises clean must be one of your priorities as a business owner. Besides, nobody wants to work in an unsanitary and cluttered environment.
Once you decide to hire Detroit janitorial cleaning services, you can guarantee that you will get nothing but quality sanitization and high standard cleaning solutions. Reliable janitorial service providers always ensure that their services are of high quality to provide you satisfaction. They also put in necessary attention and effort to maintain their services to quality standards.
Outsourcing janitorial services can have an impact on your bottom line in various ways. One of these is to let you save more money as janitorial experts can get the job done on time. In addition to that, you don't have to worry about the janitorial supplies and equipment because professionals have they have their owm items. Through outsourcing janitorial services, you can also enjoy savings from screening, recruiting, hiring, managing, and training employees.
As a business owner, outsourcing janitorial work makes it much easier for you to streamline your workload. You may then put all your efforts into the areas of your business that require specialized attention.
Aside from prioritizing the cleanliness of your workplace, there are other things in your business that you can only manage. Never waste your effort and time in areas that can be managed by some qualified people. Once you entrust your janitorial cleaning needs in the hands of experts, you can focus on various important tasks required to ensure smooth daily business operations.
Generally, outsourcing any service not related to your business operations directly can help save your resources. Even a small business with little space can benefit from outsourcing. If you rely on your employees to clean your storefront or office, you are taking them away from their primary duties, which can lessen their productivity level and reduce workflow.
Through outsourcing your janitorial services, you can enable your employees to focus on their job. Plus, you can be sure that you and your employees will be working in a clean environment with a reduced risk of illness or injury and fewer distractions.
As mentioned above, there are lots of things involved in having your in-house janitorial team. Hiring staff means more than having one member to pay every month. Due to this, there's a variety of paperwork demands and particular administrative duties required.
With outsourcing janitorial services, paying, hiring, vetting, and training, employees will not be your responsibility. Professional janitorial experts are all experienced and reliable cleaners prepared to provide you the help you require. Still, you will not be the one to worry about various extensive employment paperwork needed. All you have to do is to read a contract and sign it to get the cleaning service you require.
Convenience At Its Finest
One of the best benefits of outsourcing janitorial services is convenience. The only thing you should do for professionals to get started with their job is to sign the contract and decide on the specifics you require for janitorial needs. Once you're done signing the contract, professional cleaners will start as soon as you need them and ensure that your property remains clean.
Accommodate Specific Requirements
While other businesses require daily cleaning throughout the building, some small businesses often settle with weekly sanitization services. One of the best things about outsourcing janitorial services is that they can accommodate all of your requirements, regardless of what they are. Depending on your preferences, you can decide on how often you require cleaning services and the kind of maintenance inquiries you have. That is why outsourcing janitorial services offers versatility and flexibility.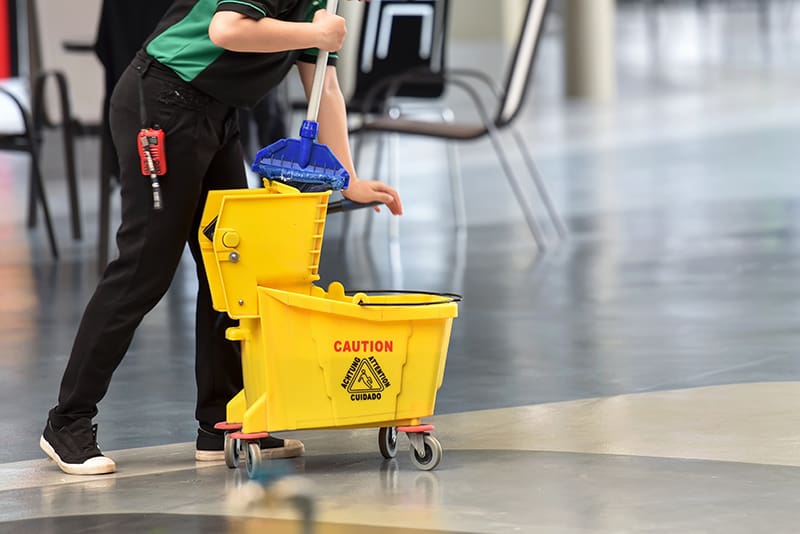 Bottom Line
For you to reap the wonderful benefits of outsourcing janitorial services, you have to choose a good service provider wisely. Since janitorial services may vary from one company to another, you can't guarantee that all of them will meet your needs. So, by choosing the right partner for your business, you can be sure that your commercial property will be maintained properly and stay clean while enabling you to serve your customers better.
You may also like: A Critical Look at Professional Janitorial Services