Click here to get this post in PDF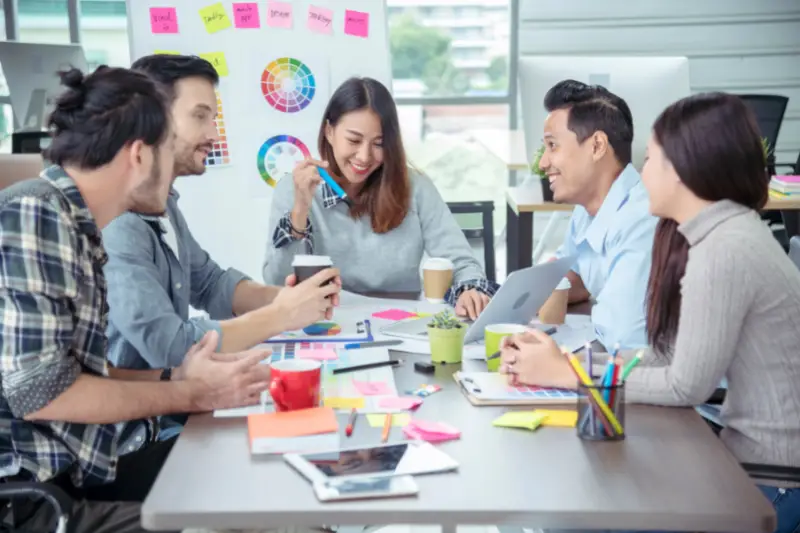 Businesses are putting more money than ever into advertising campaigns and branding projects. Pre-pandemic advertising budgets aren't being matched. They are currently being outstripped as businesses concentrate on positive growth.
It was estimated that over $700 billion would be spent on advertising globally in 2021. Meaning that more focus and financial resources would be devoted to this area than ever before Covid arrived. However, Insider Intelligence suggests the expenditure for last year to be higher at $780 billion, making it a record year for advertising. And predictions see 2024's worldwide advertising spend reaching more than $1 billion for the first time.
But, what value does branding bring, and is it essential? And will advertising increase conversion rates and profits?
Is branding essential for a business?
Many business owners, especially smaller enterprises, fail to realize the importance of branding. They may also not understand how to develop a brand strategy and aim only for gains in the immediate future.
The agency, https://ikon.london/, explain that enterprises, small or large, can benefit from a strong brand with a story behind it and a coherent strategy to take it forward. This helps to create awareness and loyalty and be more identifiable.
Having a brand image is an asset, but it needs to remain relevant. This is why many major businesses will undergo an update or a rebrand more than once.
Facebook is one of the more notable rebrands as they signal the change that the Metaverse is the way forward and are not standing still. Not all rebrands are successful, though, as Pizza Hut's ill-fated attempt to rebrand as The Hut shows.
Branding increases recognition and reputation
Done properly, a branding project can help a business to build its reputation. It will also help products to be easily recognized.
Consider the following brands; McDonald's, Nike, Coca-Cola, Samsung, Microsoft, and Amazon. All of these brands are instantly recognizable and have huge audiences they can reach out to through their advertising campaigns and promotions.
In the case of Apple, it isn't just hugely recognizable but is also one the most valuable brands on the planet.
Choosing to ignore branding will mean you may not be able to price your products as you wish, and you will struggle to create awareness and trust.
Strong branding can increase loyalty and create relationships with customers. It can increase sales volumes, and help to reach audiences through varied channels with advertising campaigns.
What is the value of advertising?
Without advertising, your brand and products will be limited in their reach and scope. 
A solid advertising campaign can result in an ROI of 125% to 150%. This would be considered a good return. However, Nielsen Analytics Group put the average ROI at just 109% for traditional advertising and 118% for digital campaigns.
This is only an average, though; when a brand advertising campaign works, the returns can be very high. And, different forms of marketing and advertising can be undertaken which can determine results. For instance, Facebook is said to have an average ROI of 152% through social advertising with a conversion rate of 1.85%. This far outstrips the results from the Nielsen study.
There are also longer-term effects to consider where the true value can be seen.
Branding and advertising can help with longer-term results
Harvard Business Review carried out a test study on two groups with different levels of advertising. The group with the higher level of advertising saw a 22% increase in sales. What was interesting though, was that 76% of the increased sales carried over into the second year even after the advertising was dropped.
This shows that the initial campaign helped to create awareness and loyalty in the longer term. Branding isn't about short-term gains; although it can provide those, it is about long-term relationships with customers and growth.
Advertising helps small brands to reach new markets
Digital marketing has helped businesses today reach out across continents to new audiences. Brand advertising can be performed successfully through many platforms; even small businesses can benefit from this.
The largest advertisement ever is said to have cost $33 million. The advert for Chanel featuring Nicole Kidman was made in 2004 and is still to be topped in terms of cost. Yet, huge budgets aren't necessary.
Understanding how to create a brand for a small business requires experience and care. But, ignoring branding and advertising is to invite failure today. Small businesses can grow through targeted advertising and local SEO, which gets their brand out to the right audience.
Summary
While there are certainly challenges with branding and creating a prosperous advertising campaign, it would be folly to think of ignoring these areas. No matter the business size, creating a brand and growing it is key to increased loyalty, sales, and profitability.
Good brand advertising today can help reach out and create relationships with new customers and help to develop loyalty and trust with existing ones. And perhaps this is the true long-term value of branding and advertising.
You may also like: Branding in 2022: How to Create a Brand Identity [Ultimate Guide]
Image source: Shutterstock.com