Click here to get this post in PDF
If you're trying to get your brand out there, it's important to understand what your options are when you're putting together your strategy. To that end, are you aware of the different marketing types? Do you know the advantages and blind spots of each, which audiences they can help you target, and how they can work together? If not, then it's time to do your homework. Here, we're going to look at some of the types of marketing that you might want to take a closer look at and how you can make good use of them.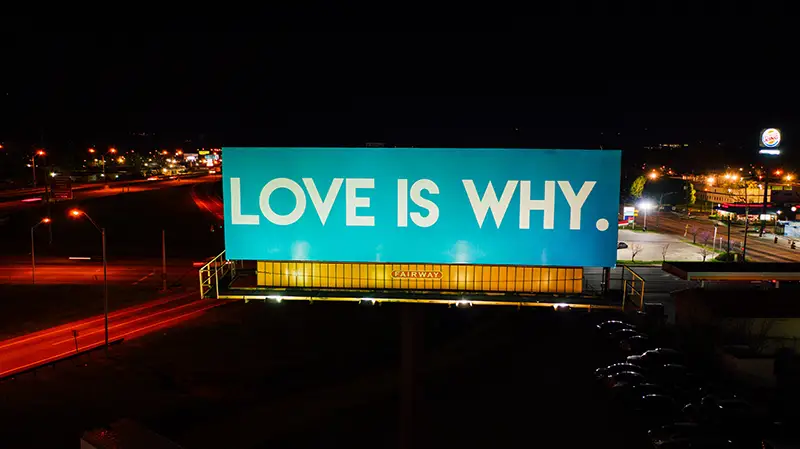 Search engine optimization
First, let's talk about the two main marketing categories. Outbound marketing tends to involve a more direct approach, also known as interruptive marketing, where the aim is to grab the audience's attention and divert it from the space they're in towards your brand. The other is inbound marketing, which is designed to work more organically and subtly, picking up on their interest when they come looking for services and products like yours. Search engine optimization, for instance, relies on making sure that your website has visibility when people perform the relevant searches on sites like Google, making them more likely to click on it. Search engine marketing is like that, but you pay to have your posts rise to the top rather than doing it fully organically.
Social media marketing
Social media marketing can be a mix of outbound and inbound. Posting your content on social media, interacting with your customers, and generating interest by running an informative, helpful, or charismatic account will naturally draw people in closer to the brand. However, as with search engines, you can pay to have your posts put in a spot of enhanced visibility, making them better able to get more attention more easily.
Direct advertising
As mentioned, outbound advertising is less about bringing people in and more about going out and grabbing their attention when you can. This can be done through a variety of platforms, digital and physical, whether it's on-site ads, video ads, TV ads, radio ads, and otherwise. Though inbound marketing tends to focus on consistent long-term growth, working with an advertising agency can help you capitalize on big bursts of temporary attention. They can help build brand prestige and visibility while driving sales, especially if there's a discount or a new product. Ads tend to be flashier, more exciting, and more direct than things like search engine marketing. Still, they're not going to positively impact every type of customer, so it's a good idea to have inbound marketing to fill in the gaps left by your advertisements.
Email marketing
Advertising isn't the only kind of direct marketing, either. Email marketing is also a highly popular choice, with some email platforms out there that you can use to quickly whip up a great-looking email or newsletter and then send it out to a wide range of people. Email marketing starts with how you get the recipient's email. Whether you ask for it at an event, they give it to you through a lead capture form on your website, or you buy leads directly from services that specialize in getting them. They can be used as an opening message to gauge interest in your brand or keep repeat customers updated on content, deals, and exclusive offers.
Direct mail
Not everything has to happen in the digital world. Though there's no doubt that the net is making it easier to reach a wider audience than ever before, you shouldn't underestimate the impact of having something physical to create a tangible connection. Direct mail marketing might work much the same as email content, encouraging them to visit the site or business, often with the promise of an exclusive deal. However, it is one of the most cost-effective marketing forms because most people tend to open the majority of mail they get. It's much easier to junk an email from a brand than to ignore a letter addressed directly to them. Personalizing your direct mail can make it even more effective, too.
Public relations marketing
While many of the tips above can help you create a good relationship and rapport with your audience, you shouldn't go it alone. Knowing how to use the many platforms and potential partners you can find out there can help offer real legitimacy to your brand. This is especially true of public relations marketing. This can include taking advantage of things like events, awards, and product launches to write press releases that get circulated through the publications out there that are relevant to your business. Finding the opportunity to appear in some of the more widely read and respected magazines and sites out there can lend a real sense of prestige to your brand that isn't easy to build alone.
Word-of-mouth
Of course, prestige is one thing, but trust goes a lot further. The single best way to win the trust of your target market is to make sure that there are people within it who are spreading the good word for you. You need to offer a quality product or service to get people to spread word of mouth about your business naturally. However, there are ways to speed the process up and incentivize them to share their positive opinions. You can directly ask for reviews and testimonials, as you will find many pleased customers are quite happy to have their opinion heard. You can also look at things like referral programs, that can offer them loyalty points or deals if they're able to encourage their friends and others to sign up to your site or become a customer.
Influencer marketing
Some voices have a little more weight than others. Influencer marketing is like something of a cross between the direct word of mouth and public relations. Influencers tend to be public figures, but they're not quite as formal as publications and tend to have built up their readership or following from their charisma or authority within a particular field. Influencer marketing effectively pairs your brand with the people who are likely to help you get it in front of their audience. It has the benefits of giving your brand direct access to an already built readership and benefiting from the voice of one who has already built up the trust to get people to pay attention. People are more likely to trust a marketing message if it's not coming directly from the mouth of the brand trying to sell them on the product or service.
Event marketing
If you want to get out there and make a splash, then attending the right events can do you a lot of good. Having a booth at a trade show or a conference can help you ensure that your brand has visibility amongst the other big names in the industry. It's also your opportunity to get your products or services directly in front of customers and influencers, giving them the opportunity to experience it much more closely than they might through other marketing efforts.
While the individual tactics may vary, you typically want a good mix of inbound and outbound marketing to ensure that you're able to hit the audiences most likely to convert right now while building the pathways so that your target market can more easily find and slip into your marketing funnel.
You may also like: Your Marketing is Outdated: Here's How to Tell
Image source: Pexels.com