Click here to get this post in PDF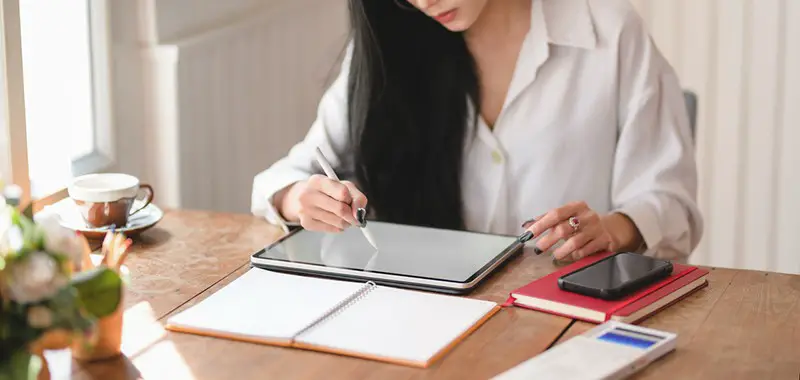 Self-employment plays a crucial part in the economy of Singapore. It forms approximately 15% of total employment for the Singaporeans. There are various types of self-employment in the country. If you want to become self-employed, then you can choose from the variety available. The government values and encourages this type of employment. It has provisions set in place to assist the self-employed promote their business by offering them different types of affordable business loans. Many in Singapore benefit from this employment. Of all the forms of self-employment available, freelancing is the most common and is 55% of total self-employment. It is an online work that a person does from home. It is estimated to have employed about 365000 people by 2016.
The Tips That Can Help You
Self-employment is rapidly growing and is legally approved by the government. For anyone thinking of becoming self-employed in Singapore, here are some useful tips.
To work as a freelancer in Singapore, you must be a permanent and legal resident. Earning money in the country requires you to possess a work permit, S and work/employment pass. Many expats are not likely to meet these requirements to enable them to work legally in the country. In case you are a legal permanent resident, note the following tips to work as a freelancer:

Resolve if you want to start a company. It is not a must to do but it guarantees you security over such things as invoicing.
Confirm if you are required to have a license to operate
Make your network of contacts and stabilize yourself. This is helpful as it will enable access to other important services you need as a freelancer. Apart from the vast experience and proper credentials, you require good contacts to succeed.
It is not, however, necessary to have your services registered by the government to freelance in the country. This is a lucrative work in Singapore and might earn you an average annual income of more than $720,000.
In a situation that you want to become self-employed by owning a business, you just need to first make sure that the business is legally registered and filed by the relevant authority. You can do so with ACRA (Singapore Accounting and Corporate Regulation Authority). Setting up a business in the country is very easy and appropriate. If you have a few business ideas to start in Singapore, the country has intellectual property policies that will help you. However, to have your business approved by ACRA, you must fulfill the following.

Have at least 1 shareholder and director. The director must be a resident of Singapore living in the country.
Have a business secretary who must also be a resident.
Pay a minimum of $0.72 as capital and have your office physical address registered.
Some necessary regulations will also have to be followed. These will depend on your business. Registration of office hours, obtaining a license, opening a bank account are among these regulations. You might also need to register with the CPF and with the services tax and custom goods of Singapore.
Home-based self-employment businesses. This forms part of top self-employment in the country. Permanent residents residing in HDB houses have a special scheme provided by the government. The scheme is concerned with people operating their businesses in small scales such as hotel owners, beauty shops, bakeries, and even mini shops. It allows them to use their HDB house address for their business address when registering with ACRA. They thus don't have to gain approval from HDB when starting their business. The scheme also helps people working formally to be able to complement their income.
For a person without much capital but is looking for a way to start a home-owned business, this scheme is suitable for you. You only need about $14 to get registered for 5 years. How affordable! However, foreign residents cannot benefit from the scheme yet. This form of self-employment is among the top-paying in Singapore. Others include an independent counselor, accountant, personal tutor, and an implicit assistant.
Finally, let us look at what all self-employed or those who want to so need to know in general. This includes other self-employed people not yet mentioned such as commission agents, business owners doing purchase and resale of goods, online business owners, and those owning businesses in the field of studies like lawyers, doctors, and architects. Like people in other countries, those in Singapore are also on the increase in seeking self-employment. Reasons being the need for freedom as well as coping with increased costs of living. However, before deciding to engage in any type of self-employment, it is good to consider the following general points:

Go for your passion- you might consider what you love doing or are so passionate about. This might help you enjoy your work and invest time properly.
Put down your ideas on paper- this helps in keeping track of your record of ideas as well as offering inspiration. Have a notebook in which to write any idea that comes up wherever and whenever it comes up
Gain some experience- skills, and knowledge of what you are doing play a major role in your business. Try working with similar businesses to build your resume and learn what it entails. You will get connections and access to great customers for your business.
Assess your idea- no one would want to venture into something that will be doomed right from the beginning. Therefore, having an idea does not mean it is good. Pose and give it a thought. Is there a market? Will it be profitable? Will it solve my problems? Ask yourself questions to assess your idea.
Having what is required to start the business- moving from a mere dream of ideas to real business set up requires you to know what it takes to start it. Depending on the business, ensure you have what is required to start it.
Have a smart network- whereas it is not a requirement for the business to thrive, a smart network with other similar businesses will prove beneficial.
Be organized and move- for instance, working from home doesn't relieve you of having your business affairs organized. It is good to have a plan of what you want to achieve in the day and follow it. And organized framework helps you achieve particular desired results.
The Bottom Line
You can start a self-employment business in Singapore. You only need to do a simple thing. Consider the above tips and assure yourself of success in the long run. No matter what type of self-employment business you want to venture into, this article has got you covered. Singapore is the ideal country to be self-employed for anyone. Several benefits accrue to this form of employment in the country. What's your next step? Yes, try it out! You can also click here to see fantastic loan deals.
You may also like: How To Find Well Located Premium Virtual Offices Across Singapore