Click here to get this post in PDF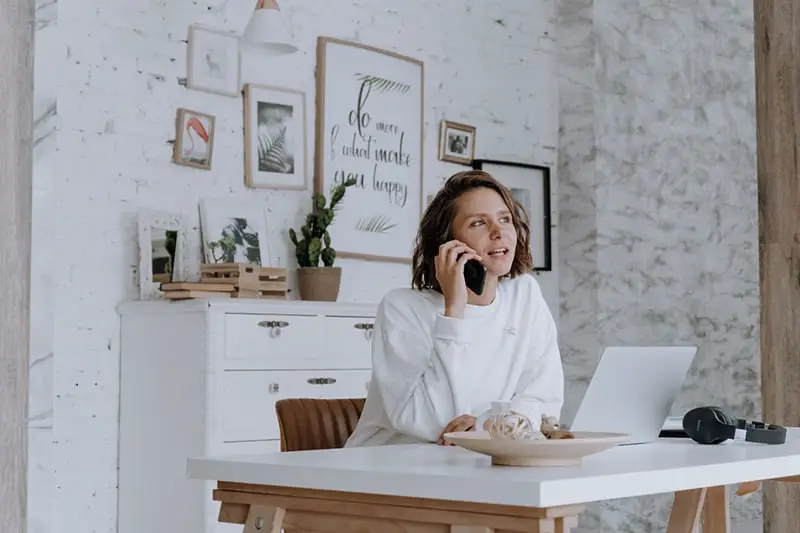 Making your own schedule. Keeping all the profits. Being the boss. Sound good? It does sound glamorous to most workers. Particularly when you consider these are only a few of the perks for self-employed workers. However, self-employment isn't perfect and does have some challenges. Being responsible for all decisions and the outcomes can be a huge burden too. Self-employed business owners must stay focused, work super hard, and remain dedicated with no guarantee of being successful, making a living, or securing any benefits. 
If you're thinking about becoming your own boss, keep reading to find out more about the self-employed life. 
One Sure Thing: You'll Need Public Liability Insurance
One thing is for sure: when you become self-employed, you'll need to buy public liability insurance right away. Public liability insurance will protect you and your business should an unhappy customer decide to file a liability claim. Public liability coverage will pay for your legal representation and take care of any money awarded to the displeased client.  
Getting a public liability plan is easy when you check out Public Liability Australia's website. Take a few minutes to get a public liability insurance quote and coverage details sent right to your inbox. Or call a Public Liability Australia agent today to get your new public liability policy set up. 
Define Being Self-Employed
Career opportunities for self-employed people vary quite a bit depending on the industry. For instance, those that are self-employed in the agriculture field are expected to see a 3% job decline over the next ten years. Yet for those self-employed people working in real estate, media, childcare, and personal care are expected to receive a lot of job opportunities in the next decade. 
Is being a self-employed worker for you?
As with anything in life, there are pros and cons within the self-employment space. You'll want to weigh both heavily before jumping into a freelance career. 
Self-Employment Pros
For most people pursuing a self-employed career, the feeling of independence and freedom over how, when, and why you work is a major benefit. Depending on the type of work performed, self-employed workers usually can control their work hours, their workspaces, and the work they elect to complete. 
Individuals that are self-employed wear many different hats since they are the only one to do it all. That means, being self-employed, you'll be in charge of all marketing, operational tasks, and administrative duties. You'll never be bored while being self-employed. 
Traditional workers are limited in how much they can earn based on their position and their employer. Self-employed business owners aren't limited in how much money they can make. Sole traders get to set their own pricing, determine their own expenses, and pay themselves as they wish. 
Furthermore, workers that freelance get to decide how much they wish to work, how many projects they can handle, and how many customers they can service. This means their earning potential is endless so long as they can control their assignments and keep their clients happy. 
Self-Employment Cons
Let's face it, self-employment can be quite challenging since there's sometimes a lack of steady income and benefits. Plus, freelance workers only have themselves to sort through problems and maintain a strong client base. Obviously, these facts can be a definite "con" when it comes to self-employment. 
In addition, self-employed people are usually responsible for managing their own healthcare, retirement, and paid time off benefits. In some cases, newly self-employed workers aren't able to secure all of those benefits when they first begin working on their own. 
Besides the financial risks, the demands of overseeing all aspects of a business can feel a tad overpowering for self-employed business owners. It will take some adjusting to go from an employee to the one and only employee (and the boss too). 
Work Hacks for the Self-Employed
There are some tactics you can use to navigate through your first experience being self-employed. 
1. Define the sort of self-employment you want to take on
Venturing into the self-employment waters can be approached in a variety of ways. You get to decide the type of self-employment that'll work best for you. Let's review the types of self-employment that's available. 
A large portion of self-employed people choose like an entrepreneurship approach, opting to run their own businesses. Instead of focusing just on a singular activity (e.g. writing, sales), self-employed business owners often design their own companies to solve a problem or offer a certain product. 
For instance, Airbnb was created by Joe Gebbia and Brian Chesky as a solution to hotel room shortages during a California conference. It's also a great way to earn extra money through rent. 
Ms. Georgina Gooley established her company, Billie, when she realized women pay a lot more for shaving products because of the pink tax. 
Being a self-employed business owner means, not only are you the main decision-maker, you're also responsible for overseeing the entire company. There are two essential things you'll want to do to begin operating a business:
2. Develop a business plan
A business plan is a manual for your business. It's a way to outline all the major aspects of the business. Your business plan should define your business model, pricing, structure, financials, marketing, and long-term goals. If you need help figuring out how to write a business plan, check online for one of the free business plan documents you can download. 
3. Define your company's legal structure
Finally, you'll have to legally incorporate your business. The process for doing so depends on where you live. However, no matter your location, there are customary business structures to choose from: 
Sole proprietorship: This tends to be the most popular business filing for solo entrepreneurs. Under this framework, one person owns the business and there's no distinction between the company and the owner. This is a good choice for self-employed workers that doesn't plan on partnering with anyone else or hire employees. 
Limited liability company (LLC): Owners of an LLC aren't personally responsible for the company's bad debts. This makes it a great choice for small businesses that are more complex or have a wide range of services and/or goods than a sole proprietorship. In some places, individuals can operate a "single member" LLC. 
Partnership: In this business format, a minimum of two owners share the responsibility of managing the company. Profits and losses are shared among all the partners. This business structure is popular for medical offices, real estate firms, and law firms. 
Work Hacks for the Freelancer
Working as a freelancer can be an incredibly good self-employment situation for anyone who appreciates flexibility and has a specialised set of skills they can market. Freelancers can contract with multiple companies and customers. 
Freelancing is popular in certain fields like writing, photography, graphic design, administrative assistance, and consulting. Same as with self-employed workers, freelancers have endless earning potential but also can go without income from time to time. 
For those interested in pursuing a freelance job, check out our list of actions to take below. 
1. Develop a portfolio 
As you work on securing clients, you'll want to be sure you can show potential customers some examples of your work. Unlike sharing your resume for traditional job openings, freelancers bring clients their portfolio so the customer can see your past performance. You should also include customer testimonials in your portfolio too. 
There are a few options as far as building a portfolio. For example, you can link previous projects to your website or LinkedIn account. There are also popular portfolio websites you can use like: 
Behance: This website offers a portfolio development tool for workers in creative fields of graphics, UX/UI designers, video editors, and illustrators. You can get Behance through an Adobe Creative Cloud membership. 
Clippings.me: Journalists and writers enjoy creating an online portfolio through this website. Clippings.me has a free tier available to users for displaying small clips. The paid plans start at $9.99 each month and are meant for a more robust online portfolio site. 
Carbon Made: For visual artists, Carbon Made has a wonderful interface to host online portfolios. Carbon Made plans begin at $8 per month and give members unlimited video and image hosting.
2. Set up your pricing
The beauty of being a freelancer is determining how much you want to charge for your work. Although figuring out pricing can be a bit challenging. When you are trying to decide your freelancer rates, be sure to factor in each of these matters: 
Income target: How much money do you need to make to cover your personal expenses? How many projects or assignments can you realistically complete? What are other freelancers, like yourself, charging for the same type of work? 
You'll need to divide the amount of money you'd like to earn by the total number of projects you could complete. The final amount is a general idea of how much you should be charging customers. 
Business expenses: Do you have to buy any equipment (e.g. computer, software) or machinery (e.g. sewing machine, delivery van) to fulfill your jobs? How much will you pay for other business costs like rent, internet, mobile phone, and public liability insurance? It's easy to factor how much it could cost you to complete a project and then build that cost into your pricing. 
For example, if you spend about 10% of your income on business expenses then you may want to add another 10% to your rates. This will help you offset your expenses and increase your profit. 
Market rate: What is your competition charging for the same types of work? Compare your pricing with those of other freelancers doing similar work. Most freelancers start out by comparing "hourly vs per project" pricing. 
You basically must decide if you'd rather charge customers by the hour or charge a lump sum per project. Being paid by hour is normally reserved for intense projects that require a lot of time to complete. Lump sum payments usually emphasize the result or completion of the project. 
3. Applying for freelance jobs
Once you decide what work you'd like to do and the price you'll charge, it's time to start locking down customers. For many freelance workers, this means applying for open job listings and pitching their services to potential customers. Popular website for freelance work includes:
Fiverr: This website is for quick, creative projects like audio/visual editing and logo design. You can create a professional profile listing your services for no charge. The company charges a 20% service fee for each project completed and paid. 
Upwork: This is the largest freelance job posting platform. Upwork offers job listings for most of the major freelance niches and is a great playground for new freelancers. Your service fees may range from 5-20% of total earnings. 
CloudPeeps: More experienced freelancers usually appreciate this website. There are many job opportunities in the areas of content creation, social media, and marketing. You can create a free account to be published in their online community. Paid memberships begin at $9 per month. 
Guru: Here you can create a freelance profile to show off your work and meet potential customers. Creating a Guru account is free, and you'll pay a 2.5% transaction fee for each paid invoice. 
99Designs: Visually creative freelancers can find work here. 99Designs has many opportunities for website, logo, and visual designers. You can create a free profile and bid on jobs without any fees. 
The Contractors
Working as a contractor can be a nice middle-ground approach to seeking more consistent projects without being tied to one company for the long-term. Contractors are typically recruited to tackle a scope of work for an established amount of money and time. Contractors typically get paid per hour from the clients they've contracted with to complete projects. 
Employment contracts can be as little as a few days to as much as a few years, depending on the employer's needs. Standard contract roles can be project-based positions or replacement roles for full-time employees that are temporarily gone from the office. For example, a standard contract role may come about when a company hires a freelance project manager tasked with implementing new processes. The contractor will move on once they fulfill their commitment to finish the process. 
Another example of temporary contracting job is when the company hires a short-term replacement for an account manager that has gone on medical leave. 
The Gig Worker
The "gig economy" represents the need for independent workers that can perform modern work such as web design, video editor, and other technology jobs. Other types of work such as ridesharing jobs for Lyft and Uber also fall under the gig worker description. That's because the ride-for-pay services are based around mobile apps.  Many gig workers take on their independent roles to supplement their income and these types of money-making gigs have really expanded the independent job market. 
Jumping into a self-employed career can be extremely rewarding for many reasons. If you are interested in designing a career that's flexible and allows you to make as much money as you want, then self-employment might suit you. You'll have to work very hard to earn and keep your clients. Plus, you'll have quite a bit of responsibility, but you'll also get all the glory for a job well done. 
You may also like: Useful Tips on Becoming Self-Employed in Singapore
Image source: cottonbro from Pexels.com