Click here to get this post in PDF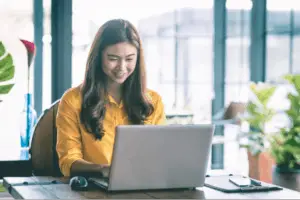 Singapore has one of the most beautiful landscapes and a cultural tapestry that is comprised of diverse cultures and languages. For a business establishing itself in this country, finding a place to open your venture can be intimidating. However, finding space to work has been simplified for both Singaporeans and foreigners interested in establishing a business abroad.
With simple, convenient office solutions such as the virtual office, professionals looking to find inexpensive office space can do so while saving money. The virtual office has become a very popular office platform for businesses around the world who work remotely, who are unsure of the success of their venture, or who just need a temporary office until they can come up with a more permanent solution. Moreover, finding a virtual office in a place that is optimal for your business can be accomplished in a number of ways.
Continue reading to learn more about how to find well-located virtual offices in Singapore.
Seek Out Larger Providers
One place to start is with the large serviced office providers in the area. These providers typically are located in or near business centres. For example, Servcorp has offices located in a few areas including Battery Road, Market Street, Marina Bay, Buona Vista Drive, and Temesak Boulevard. Prospective renters can choose from 5 premium virtual office locations across Singapore. By seeking out larger service providers such as Servcorp, they can get a better idea of the area climate and environment to see if leasing space would work for their business.
Scope Out Premium Business Centres
Visit a few of Singapore's major CBDs to see if these areas would be amenable to your business. More than likely, you will see large serviced office providers, but you might also find smaller outfits that can provide your business personalised services such as helping to get your business registered, which is a requirement. Furthermore, the buildings and office space in these areas are usually modern or retrofitted for modern technologies, which is great for accessing conference and meeting rooms.
Look Out For Trends
Pay attention to the trends in Singapore's most vibrant cities. Every season or so, populations will come through, especially start-up businesses, and completely reinvent and area. If you want to occupy space in an attractive, trendy business location, pay attention to business communities who are thriving, even if they are not on the map quite as yet.
There Is Always The Internet
Seek out the popular sites on the internet that can point you in the direction of virtual offices in and around. If the sites list serviced office providers in your area, visit their website to check out their services. Most virtual offices worth their salt will offer at minimum an internet connection and business address and phone number and at maximum an array of services that include assisting businesses with registering their business.
Look For Articles
Finally, pay attention to the articles online. Prospective renters only need type virtual office and the location to pull up a list of sites offering this particular office solution. These articles can explain a lot regarding the particular services and products that the virtual office provides. In fact, it is one of the easier ways to find quality virtual offices online.
The Hunt Is On
Singapore is an economically thriving country, and within this landscape, there are many chances for businesses to experiment with their ventures. However, the chore of finding office space has been eliminated simply through the number of virtual offices. Ultimately, whether you search high or low, you are likely to encounter a gem in many of these locations.
You may also like: A virtual office will save you time and money – here's how…