Click here to get this post in PDF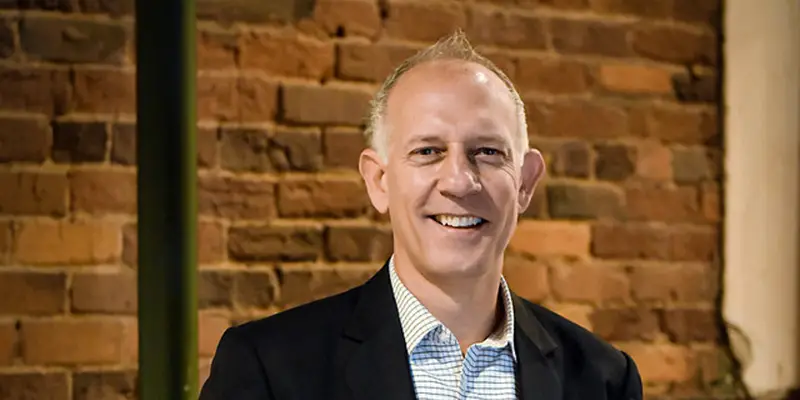 Retirement can be an exciting time. You'll finally get to travel to all of those places you daydreamed about as you worked your 9-5, get more time with your grandchildren, or have more ability to delve into your passions. Although retirement is the culmination of years of planning, working, saving, and dreaming, it can also be a daunting prospect. 
Bryan Cannon, a Certified Financial Planner™ (CFP®), decided to cover the secrets of unlocking a secure and unconventional retirement in his new book entitled, "Retirement Unplanned: An Expert Guide for Navigating the Crossroads of Retirement With Confidence." Having helped thousands of people on the journey toward retirement, Cannon has seen the good, the bad, and the sometimes ugly. 
"I've consulted with extremely successful families who struggle, and those with modest incomes do everything they could ever have dreamt of during their retirement," says Cannon. "The key difference is the small moves made along the way at each crossroad."
Cannon's book is equal parts a guide for personal development, a retrospective account of his time as a CFP, and a workbook complete with exercises to help prospective retirees along their journey.
Unconventional retirement 
Unlike other retirement books that focus heavily on finances, "Retirement Unplanned" seeks to go further by tapping into who a person is: their passions, their dreams, and their "why." 
"Once the 'traditional' working stage of your life is over and you enter the retirement phase, don't feel like you can no longer work, be productive, or earn an income," Cannon urges. "Instead, start exploring opportunities that may feel a little less conventional." 
As Cannon explains, these opportunities can include self-employment and "side hustles," or delving into artistic pursuits like writing or travel. "With advances in technology, you no longer have to sit on your front porch and watch the world pass by," he says.
Cannon suggests new retirees can use extra income generated from side hustles or self-employment ventures to pay down debt and shore up their nest eggs. This, he says, allows them to be better prepared for any unforeseen expenses bound to appear.
When to plan
Retirement has always been something at the back of the minds of working people, yet it doesn't seem to become a major priority until one creeps closer to retirement age. This is one reason why Cannon urges people not to wait. He suggests people think beyond how much money they will need in retirement, and instead think about what they will do once their working days are over. 
"Money is important, no doubt," Cannon recognizes, "but the key to a successful retirement is going into it knowing what gets you out of bed. If you spend your life simply working, and not exploring what truly makes you thrive, retirement will be quite boring."
Cannon's goal with his clients, as well as those who read his book, is fulfillment. "The folks who properly prepare for retirement by honing in on their passions in advance have a much greater chance of a truly fulfilled retirement," he adds.
The new world of retirement
Cannon is clear about the changes that have happened in the retirement landscape, many of which have been brought about by technological advances. In today's world, it's much easier to explore remote possibilities for income than in the past, allowing people to seek out new income streams even after they decide to retire. 
While some may fear the unknown of technology, Cannon counsels that retirees shouldn't fear what technology can do for them. "Embrace change and technology, and use it to your advantage," he says. "Doing so opens doors that not only provide additional income — think selling items on the internet, or renting out a garage apartment — but also provide a huge opportunity to explore hobbies and find like-minded people with the same interests and values."
Don't wait to have a plan
Cannon is hopeful that people will glean a number of lessons from "Retirement Unplanned," the most significant being "Don't wait!" He stresses the importance of getting one's budget and savings under control now, rather than saving those concerns for later. He also suggests taking advantage of disposable income that may come with full-time employment before retirement to explore hobbies and passions that can carry over into the retirement years. 
Cannon's experience with clients' decisions — both good and bad — inspired him to write "Retirement Unplanned" to cover common themes and, hopefully, give future retirees a few "big nuggets" of information to help them make wise decisions. 
Through his book, Cannon hopes people will learn the importance of building personal savings and adhering to their spending goals. "People need to know where they are going before they can get there," he clarifies. 
When the alarm clock rousing you from bed at 6:00 a.m. is no longer necessary, what's going to inspire you to jump out of bed and take on the day? According to Cannon, those are the important decisions you have to make before considering retirement. When combined with sound financial planning, you can more easily craft a retirement plan that will allow you to fulfill every dream you've had during your working life. 
You may also like: Why Retirement Plannings Should be On Your Priority List?