Click here to get this post in PDF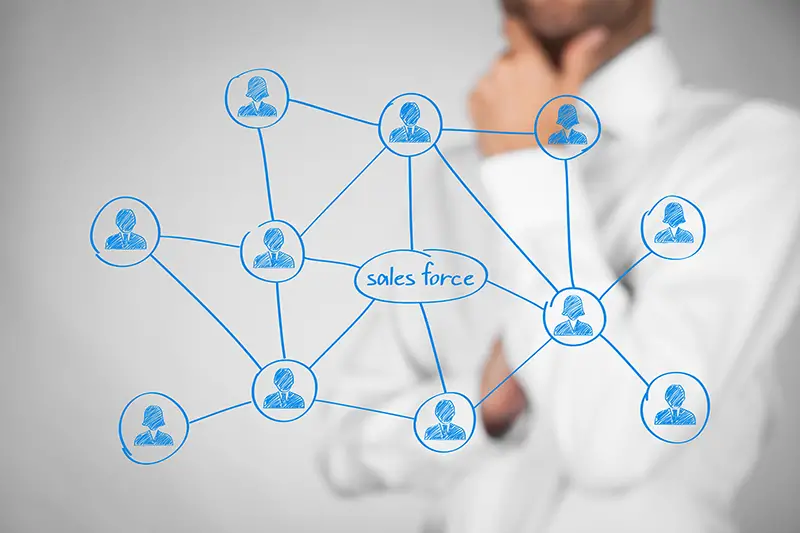 A seamless business operation is possible by using technological solutions like Salesforce. This software comes with various features to help entrepreneurs handle their day-to-day tasks. Not only can it help in customer relationship management (CRM), but it also offers applications for application development, marketing automation, and analytics. With such, all sizes of businesses can use Salesforce.
However, its implementation is only successful if correctly done. To ensure success, here's a list of things you may need to understand and apply:
1. Defining Goals And Expectations Matters
Before the implementation of any tool or software, a business has to define its goals and expectations. By knowing specific goals and objectives, you can weigh if the Salesforce implementation is for you. That way, you'll not waste time, effort, and resources on projects that could fail.
To check if it's for you, here's what Salesforce implementation can do for your business:
Automating business processes, thereby eliminating or decreasing manual tasks
Administers better data
Assists in business decisions by using reports and insights from various business data
Ensures customer-centric system
2. Get Certified
If your goals align with what Salesforce offers, then it's best to get certified. Or you can delegate someone to undergo Salesforce certification. That way, you can ensure that the one who administers or oversees Salesforce implementation knows how to optimize it. However, there are different types of certifications; thus, you may have to check the following to know which ones are necessary, depending on your business needs:
This certification tests the candidates' knowledge regarding maximizing, managing, configuring, and customizing the platform's capabilities. One should have extensive expertise in the platform's workflows, dashboards, reports, customization, maintenance, and security. Moreover, the person must also pass the 60 multiple-choice questions in one hour and 30 minutes. To ensure you or your team member pass this test, you must have a salesforce administrator certification study guide.
Salesforce Advanced Administrator
Like the Salesforce Administrator certification, this has an exam containing 60 multiple-choice questions in one and a half hours. The difference is that a Salesforce Advanced Administrator requires the taker to have advanced knowledge in designing business process automation. In addition, one should also know how to extend and optimize Sales Cloud and Service Cloud applications. And most importantly, the individual should know how to leverage Salesforce's advanced administrator capabilities.
Salesforce Certified CPQ Specialist
With this certification, it means you know how to troubleshoot platform issues, build quoting flows, and implement Salesforce Configure, Price, Quote (CPQ) solutions. In addition, you also need to have at least 6-12 months of CPQ Specialist role experience. Candidates will then have to pass the 60 multiple-choice questions within one hour and 45 minutes. 
3. Plan And Process
Your Salesforce implementation should enable your business to become more efficient. This means the platform should augment, support, and mirror your business operations. Thus, your planning should cover the following:
As a Salesforce Business Solution Architect, you need to build and design a scalable data model using all the information captured. 
Have categories of outputs to identify what the business should have and its corresponding status.
Ensure that integration, customization, and automation exist in your partner's Salesforce Cloud implementation.
List down all plans and actions that could potentially affect your company's operations.
Identify the business's strengths and weaknesses. 
4. Choose A Suitable Implementation Method
You can choose either 'scrum' or 'waterfall' methodologies when implementing your Salesforce. The scrum method is building and delivering small quantities of functionality. Then, for each cycle, you'll be revisiting and refining them. As for the waterfall approach, you have to do it by sequence or phases. You'll be following a timeline with this method, making it a more traditional system.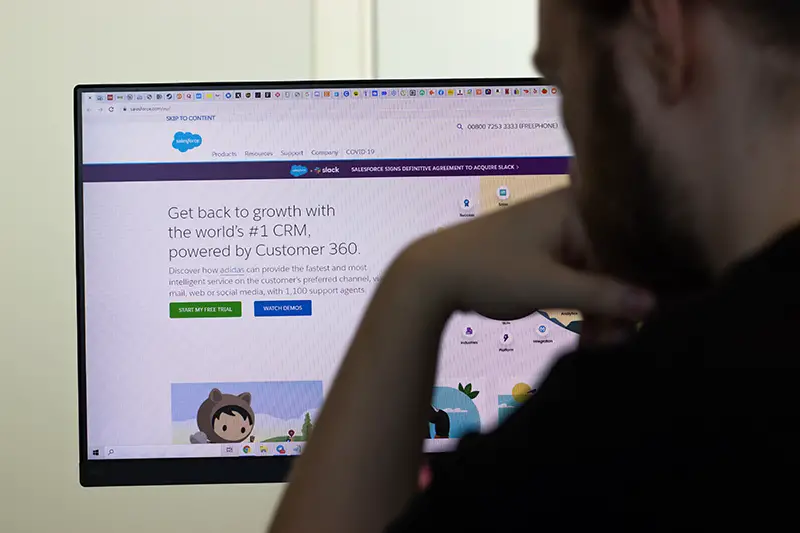 With Salesforce, their development is more on the scrum approach. They build and refine based on the feedback from their clients. Then, during regular releases, clients can enjoy new functionalities. With this method, you can understand what your target audience wants instead of releasing full functionalities that don't suit your users later on. 
However, this will all depend on your business needs. Some companies are successfully using the waterfall approach. Then, they release minor and major functionalities afterward. 
5. Involve Your Team
No matter how great your Salesforce plan is, you may face difficulties if you're only working on it alone. That's why you also need to educate your team members. Let them give their support to make it successful since the Salesforce implementation will benefit them. Without the marketing and sales teams' support, you may not hit your timeline as they may not fully appreciate its benefits. 
With such, here's how you can make your team members engaged: 
First, let them know the overall objectives and visions of your company that Salesforce implementation can help. When they understand why you're doing it, they'll not negatively think that you're only doing such a change to make their lives miserable. Instead, let them envision how the platform will make the pipeline and process more efficient and easier. Highlight the benefits they can get from the platform. This includes clearer goals, easier tracking of progress, and better communication with clients. 
Then, assign them their tasks. Of course, some tasks require their participation. Let them own their duties and responsibilities by adding their name on your implementation board. That way, they'll feel valued and essential since they know that these tasks won't be done without them. Moreover, knowing that they contributed to the Salesforce implementation will make them adapt to the system easier. 
Next is to conduct regular stakeholder meetings. With such, you can track the progress and solve the issues during the implementation. These meetings don't have to go for hours, but half an hour will do. What's important is to let all participants prepare their issues so the meeting will focus on resolving and making decisions for such. 
Lastly, you should also conduct formal training for the team who are likely to use Salesforce. Discussing its benefits is okay, but giving them hands-on training is better. You can do this by giving them tutorial videos, online guides, workshops, or courses. That way, they'll appreciate the platform better. At first, they may not enjoy it, especially if it'll be their first time to use it. But once they understand how it works, they'll have a better outlook on it.
6. Create A Change Management Strategy
In addition, you may need to have a change management strategy. This means having methods and approaches to help you implement the changes that Salesforce will implement. With such, you can empower your constituents in the change. 
For instance, your change management strategy communicates to users how long the implementation will make servers or tools down. That way, your system change or upgrade will go smoothly since you won't have users bombarding with queries or trying to access such platforms. Or you can also use this change management by mapping out guidelines on what the users need so they can adapt to the changes. 
7. Build A Working Prototype
You also need a working prototype so that users will try the system. From there, they can provide you the feedback you can use to improve your Salesforce implementation. 
Do so by starting to collaborate with your Salesforce partner. They'll be the ones to create and implement preliminary architecture and solutions. After this, you can customize tools for data management, which should be outside the Salesforce platform. This includes inviting target users to refine your requirements, test data into new fields, and use project deliverables. By letting them do these, you can ask them what they think about it, so you'll know what to improve or eliminate.
With prototyping, you can reduce the downtime that may occur when the Salesforce implementation goes live. Most importantly, this beta or gamma testing helps you learn about functionalities that your users may need. With such, you can create more functionalities that could benefit your system.
8. Ensure Security
Most importantly, ensure that your Salesforce implementation is well-secured. You may have the best platform, but cybercriminals can destroy your business if it's not secure. 
With such, make sure that your business communicates with the Application Program Interface (API) of Salesforce. That way, all data is private and protected for the Salesforce implementation. This API sets out data format and acts as an intermediary between software applications.
In addition, you should also consider the following to strengthen your security:
Passwords: Use some letters in uppercase, as well as add numbers and symbols. Also, make the passwords 120-characters long.
User Access: This means only allowing limited access to the necessary objects.
IP Address: You can constrict the IP address or let your users provide their IP range or address.
Conclusion
By having a successful Salesforce implementation, you can enjoy customer service tools and marketing automation features in one software. You can use it to provide a better customer experience because you have tools that'll help you better understand your customers. You won't have to guess their expectations because you have data that Salesforce collects for you. 
As a result, you can personalize your strategies to ensure that their buying journey is satisfactory. But before you can achieve such, it's best to understand how the Salesforce implementation works, as discussed above. 
You may also like: Top Salesforce Test Automation Tools for 2021