Click here to get this post in PDF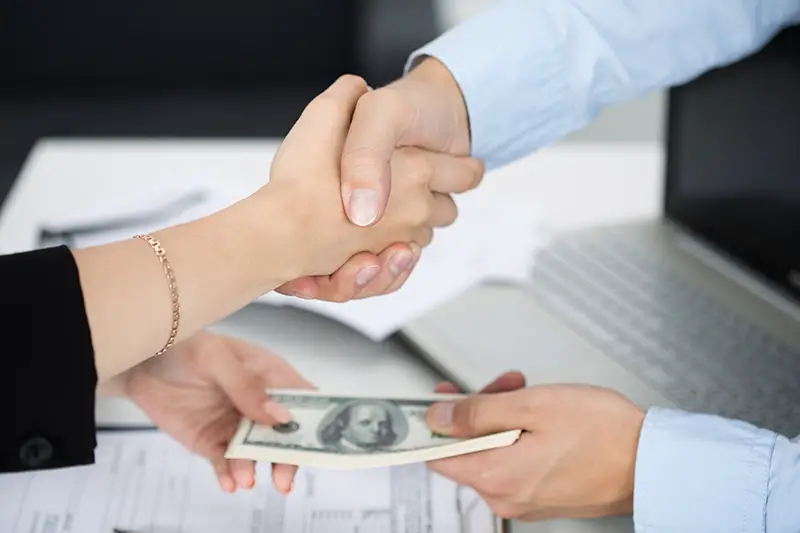 It is a known fact that taking out a loan can be quite a task, especially if the borrower happens to have a poor credit score. Moreover, people with poor credit scores usually have a very hard time finding a lender or financial institution who is willing to loan them the amount they require and when they do, the borrower is charged a high rate of interest. Although there are several loan options available when you have a good credit score like small loans, payday loans, business loans, and several other loans, maintaining a good credit score requires a lot of dedication from the borrowers side. 
You should also be aware that lenders and financial institutions run background checks on the credit and financial history of the borrower. There are two forms of credit checks that are conducted, namely, a soft credit check and a hard credit check. A soft credit check doesn't affect your credit scores, whereas a hard credit check affects your credit scores. 
Furthermore, there are certain things that you can do to improve your credit scores. 
Will go into a little more detail about all of this further in the article.
What Are Credit Scores? How Do They Matter?
It is a numerical result calculated based on an individual's financial history and presented in the form of numbers that helps lenders and financial institutions see if the individual in question is eligible for a loan or not. It helps in determining if the borrower can pay back the borrowed amount or not. Typically, credit scores range from 300 – 850. 
In the United Kingdom (Britain) there are three main credit bureaus, Experian, TransUnion, and Equifax. 
These credit agencies have set the scale which helps the lenders/financial institutions determine the credit scores of people. This in turn helps these financial firms to determine who can pay back the loan in time and who cannot. 
Here is the credit score range of all three credit bureaus 
Experian Credit Score Scale
Score         Rating            
0-560          Very poor
561-720      Poor
721-880      Fair
881-960      Good
961-999      Excellent
TransUnion Credit Score Range
Score        Rating
0-550         Very Poor
561-565     Poor
566-603     Fair 
604-627     Good
628-710     Excellent
Equifax Credit Score Scale 
Score         Rating
0-279         Very poor
280-379     Poor
380-419     Fair
420-465     Good 
466-700     Excellent
Listed below in brief are some of the factors that affect the credit score of an individual
Financial and payment history
Any newly obtained credit/loan
Credit card payment history
Total amount (loan and credit card bill) that you owe to the bank
The type of credit taken
Credit Checks
As mentioned earlier in the article, there are credit checks performed by the lenders/financial firms to ascertain if the borrower's financial behaviour. In simple terms, these credit searches are nothing but taking a look into the borrower's financial and credit history, this done to see if the borrower makes his/her loan payments on time or not. 
This is an important part of the work lenders and financial institutions do because this helps them determine whether the borrower can be trusted with a loan or not. 
There are two types of searches that can be performed, soft credit searches and hard credit searches.
Soft Credit Search
This is a much simpler and risk free form of credit search because it involves the lender/financial firm looking at your credit history in a superficial manner and it is done without the credit check being recorded and this results in the credit scores not being affected by the search. 
It goes without saying that this form of credit check is preferred more by people. 
Hard Credit Search
This is a much more extensive form of credit check because it involves the lender/financial firm looking at the credit history in a comprehensive manner. This kind of credit check tends to leave a mark and may affect the credit score of the individual in question, especially if he/she doesn't have a good credit score, the chances of the credit score being reduced is very high. 
Both these types of credit searches are done to see if the potential borrower is eligible for the loan or not. 
Ways To Improve Your Credit Score
The procedure to boost your credit score may take quite some time, but worth noting that the result is always worth it in the long run. It is quite obvious that having poor credit scores is not an option, it can affect the borrower's chances of obtaining a loan, but with that being said, the problem of having poor credit scores is not all that uncommon amongst people. 
There are several ways through which an individual's credit score can be improved, the time it takes to do so always depends on the effort the person is willing to put in. 
Reviewing one's credit score report is quite important, remember credit reports can be obtained for free from the credit bureaus, but one person can take out his/her credit report only once a year, when these reports are viewed thoroughly it can help an individual understand why his/her scores are low. 
Making timely payments also helps in improving credit scores. If the individual has more than one loan to pay back then he can consider going for a debt consolidation loan, it can help in making their monthly payments easier but it may reduce their credit score. But if they pay back the loan in time, the credit scores will improve, however, this is a risky move. 
Quite a few individuals are not aware of the fact that credit bureaus have credit boosting programs that are designed to help people with poor credit scores improve their score. 
These are just a few of the important things that an individual should bear in mind when they think about taking out a loan or improving their credit score. It is always beneficial to have good credit scores, it can come in handy whenever an individual requires money for any reason. 
You may also like: 5 Ways You Can Improve Your Credit Score