Click here to get this post in PDF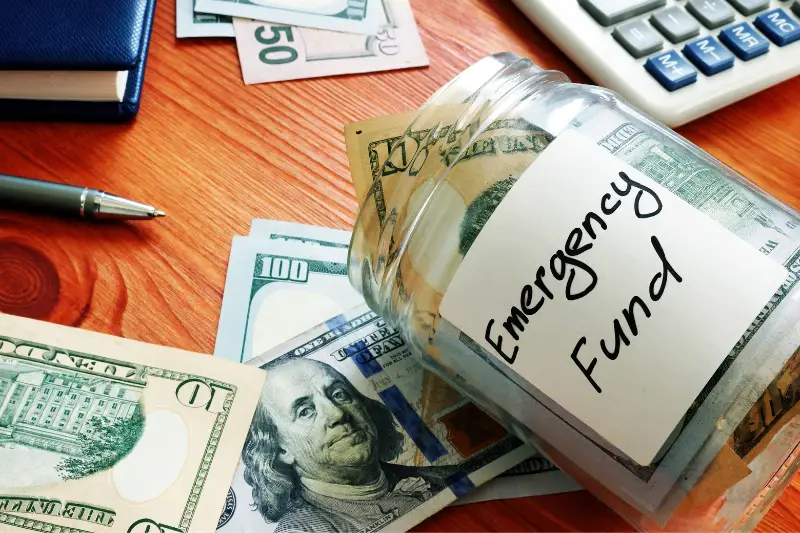 In the face of unforeseen circumstances, the need for an emergency fund cannot be overstated. Financial stability is not just about maintaining a good standard of living, but also being prepared for unexpected hiccups. In the Philippines, where the financial landscape is continuously evolving, understanding the role of quick loans and how they can be your lifesaver is paramount. Let's dive in!
The Rationale Behind Emergency Funds
For many, the idea of setting aside a portion of their earnings might seem like an added burden. However, the practicality of having an emergency fund cannot be emphasized enough:
Peace of Mind: Knowing that there's a financial cushion to fall back on during tough times offers immense mental relief.
Avoiding Debt: By tapping into your emergency savings, you bypass the need to borrow from friends, family, or incur high-interest credit card debt.
Flexibility: With immediate access to funds, you can make swift decisions without being financially constrained.
Why Quick Loans?
Despite the advantages of maintaining an emergency fund, the reality is that many Filipinos find it challenging to save consistently. And, even if one does save, sometimes the funds are just not enough. Enter quick loans.
Immediate Access: The primary appeal of quick loans is the immediacy of funds. Many lending platforms, like Cash-express, ensure you receive the needed amount within hours or a day at most.
Easy Application Process: With digitalization at its peak, applying for a loan is often as simple as filling out an online form.
Tailored Interest Rates: Compared to traditional banking loans, many quick loan platforms offer competitive interest rates, especially if you have a good borrowing history.
Quick Loans in the Philippines: A Growing Trend
The Philippines, with its burgeoning middle class and increasing internet penetration, is ripe for financial solutions that cater to immediate needs. Quick loans fit this niche perfectly. Platforms like Cash-express are becoming household names, helping countless Filipinos navigate unexpected financial waters with ease and confidence.
Tips for Borrowing Smartly
While quick loans are undeniably beneficial, it's essential to borrow responsibly. Here are some tips to keep in mind:
Borrow Only What You Need: It's tempting to borrow more when the offer is on the table, but remember to only take what you require.
Understand the Terms: Ensure you are clear about interest rates, repayment schedules, and any other terms associated with the loan.
Prioritize Repayment: While the loan may be quick, repaying it should be a top priority to avoid accumulating interest.
Conclusion
Emergency funds are a critical component of financial well-being. However, if your savings fall short, know that there are reliable options out there, like quick loans from Cash-express, ready to help. As with all financial decisions, the key is being informed and acting responsibly. The Philippines is seeing a rise in such convenient financial solutions — be sure you're making the most of them!
FAQs
What is an emergency fund?
An emergency fund is money set aside to cover unexpected expenses or financial emergencies.
How do quick loans differ from traditional loans?
Quick loans often have a faster approval process, usually online, and give you access to funds more rapidly than traditional loans.
Are there any risks associated with quick loans?
Like any financial product, there are risks. It's crucial to understand the interest rates and ensure you can repay on time.
How can I apply for a loan on Cash-express?
The application process is typically online. Visit their website to understand the steps and requirements.
Is it safe to borrow online?
Yes, as long as you're dealing with a reputable platform like Cash-express, it's safe. Always ensure the website has proper security measures in place.
You may also like: Bad Credit Loans Guaranteed Approval – How They Work?
Image source: stock.adobe.com