Click here to get this post in PDF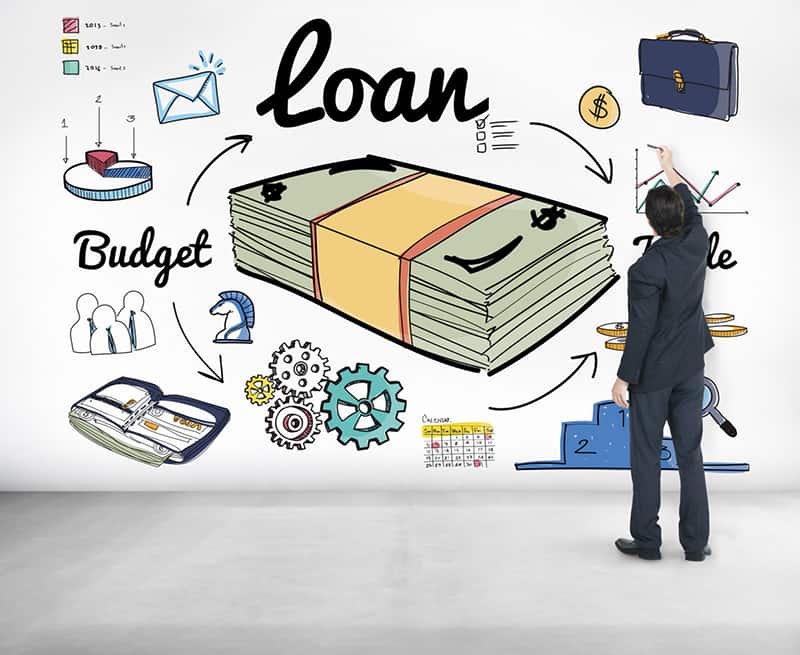 When it comes to loan approval, there are several factors that lenders consider, and borrowers need to be concerned about. Your credit score matters a lot because typical lenders see it as a measure of your creditworthiness. Simply speaking, you can expect your borrowing options to be tight if you have bad credit. Most of the traditional lenders will not consider you as a great prospect in such a situation. Even if they approve a loan, they will probably seek security collateral or ask for an exorbitantly high rate for interest.
Fortunately, online bad credit loans are there to rescue borrowers who do not have a great score to support their applications. However, you need to spot the right website for getting a loan. You can even find the option of bad credit loans guaranteed approval online, but it is important to understand how they really work. Why would a lender guarantee approval for a loan while knowing that you have a low credit score? You will probably have this question on your mind. Here are some facts that you need to know about guaranteed approval for bad credit loans and how they work.
What should you infer about bad credit loans guaranteed approval?
A guaranteed approval sounds like an amazing proposition if you are stressed out about your poor credit score. It can be a real savior when you are in a tight spot and need money right now. Traditional lenders who follow a conventional approach will surely perform an in-depth review of your profile before approving your loan. After all, they will have to part with their money and would want it back once the loan term is over. Obviously, a bad credit score will spell trouble if you require cash instantly. This means that you cannot depend on a bank or local lender for quick financing aid. For such borrowers, it is advisable to explore online borrowing that assured approval regardless of your credit score.
How online bad credit loans make a better option?
While you are looking for guaranteed approval for your application, an online bad credit loan from a reputed lending website is the best option to bail you out of trouble. Here are some reasons why you can rely on this option.
Since your application goes to multiple lenders on the site's network, you have good chances of approval from one or more of them. Obviously, this is a plus point as compared to a traditional loan from a bank or local lender.
Online lenders are less stringent with credit checks. Rather than doing hard credit checks, they perform soft credit checks to assess your profile and evaluate your repayment capacity. You need not worry about qualifying if you have a regular income and a viable checking account.
Bad credit loans online are available easily, with an application process as simple as a few clicks. You just fill out a small form with a few fields and click to submit. There is a good probability to get approval within a few minutes. The loan amount comes in your account within a few working days after approval.
Another benefit of online bad credit loans is that you need nothing much in the name of documentation. Collecting piles of paperwork is one of the biggest challenges with traditional loans, particularly if you have a poor score.
Since the terms and conditions of lending websites are transparent, there is hardly a possibility of a scam here. These lenders seldom ask for illegitimate interest rates and neither have tough conditions like providing security as collateral.
Considering these facts about online bad credit loans, they definitely come ahead as an honest and credible means to procure a loan for cash emergencies. The best part is that you can avail of an instant decision for your loan application. What's more, the chances of getting approval are pretty good. Rather than wasting time with conventional applications and processes that are time-consuming and full of hassles, it is best to apply for a loan with a lending site and resolve your financial troubles quickly.
What factors should you verify before applying for a bad credit loan online?
Online bad credit loans are an amazing alternative for borrowers struggling with their repayment history. This is primarily because there is not much that you need to do to get guaranteed approval. Still, there are certain factors that you should verify before applying at a lending website. These are listed as follows:
Prioritize a reputed lending website because it will have only scrupulous lenders on its network. You can ask around for recommendations or read online reviews to double-check the site's credibility.
Read the fine print in their terms and conditions section of the site. This is important to get a proper understanding of their lending process, interest rates, and expected timelines. Awareness is what makes a smart borrower stand apart.
Go through their privacy policy and verify that they follow the best security practices to safeguard user data at all stages. After all, risking your personal and financial information is the last thing you would want to do.
Apply for only as much as you need. Just because you can get a bad credit loan easily here does not mean that you should go overboard with borrowing. Sticking to essentials saves you from creating unnecessary liabilities and keeps your credit positioning healthy in the long run.
Commit to timely repayment of your loan because not doing so can damage your credit score even further and do more harm than good. Timely payments, on the other hand, serve an opportunity to rebuild and consolidate the score.
Clearly, smart borrowing is all about thinking clearly and choosing well. It is best to explore the option of a bad credit loan online because you can get the money you need with minimal hassles and without the risk of being taken for a ride.
You may also like: 6 Frequently Asked Questions on Unsecured Business Loans
Image source: stock.adobe.com