Click here to get this post in PDF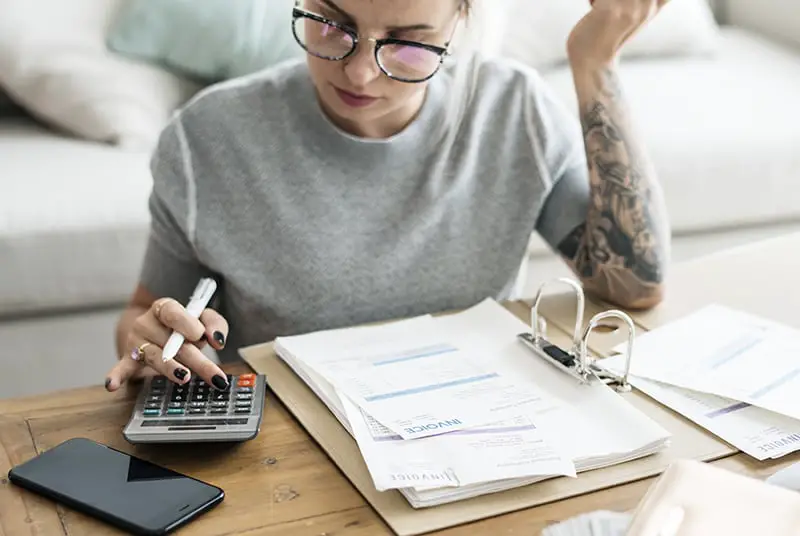 Running a small business requires the mindset of "great at many tasks, master of none." You do not have to be the most efficient accountant or the savviest digital marketer. Your job is to find the most qualified professionals to fill those roles. Even on the best days, getting your team to hum like a well-oiled machine takes plenty of patience and considerable determination.
If your business has bad or no credit, the job of running it gets much more difficult.
As the Small Business Administration (SBA) has repeatedly shown, the inability to raise money to fund a small business represents one of the most common reasons why small businesses fail. You need access to money to make money. There is not a more basic business principle than that.
It does not matter whether your financial woes are caused by bad or no credit. Both factors hurt credit reports, although bad credit can take much longer to overcome. How to gain financing when your business has bad or no credit begins by adopting an important philosophy.
You cannot expect to climb out of the credit hole by uttering a few mantras used by magicians. You have to work at it, and work at it with a determined purpose. Let's look at how you can gain financing for your business to overcome that issues posed by bad or no credit. Follow each of the following steps in order, and your business should get back on the road towards achieving sound financial health.
A Secured Business Card is a Good Start
Establishing a record of paying off credit obligations on time is the most effective way to gain financing when your business has bad or no credit. However, you cannot expect a credit card provider to sign off on a credit application, without first receiving assurance that your business pays debt statements in a timely manner. In other words, you can expect credit card applications for your business to land in the credit card provider's spam email box. There is a way to get approved for a business credit card, with bad or no credit.
It is called a secured business credit card. You simply put down an amount of money designated by the credit card provider as collateral to cover any debt defaults. For example, you put down $1,000 on a secured business credit card. You can never exceed the $1,000 limit, which keeps your financial options a bit limited. The best feature of a secure business credit card is your credit card provider might eventually reward you for timely payments by extending an offer to acquire an unsecured business credit card.
This Brings Us to On Time Payments
There is not a substitute for being on time. Although it can be a catchy slogan for UPS or Federal Express, making sure you deliver your monthly credit card and other debt obligations on time is the most influential method for obtaining a good credit score, regardless of whether your business has bad or no credit. If you miss one payment or send in one payment after the due date, your credit score takes an immediate hit. You can also expect to pay a higher interest rate the next time the annual billing cycle restarts.
Make your credit payments on time, and enjoy a much improved business credit profile.
Find a Company that Works with Bad or No Credit Businesses
Despite the problems businesses that possess bad or no credit have for gaining access to liquidity, there are companies that specialize in financing companies that have bad or no credit. Referred to as bad credit merchants, the companies help cash-strapped businesses improve their credit worthiness. As a highly rated bad credit merchant, Double Helix Processing offers bad and no credit businesses access to financing, without the businesses having to pay the exorbitant interest rates charged by payday loan companies. Double Helix Processing has a team of financing specialists that customize financing packages to match unique industry needs, as well as different financial predicaments.
Be Good to Your Vendors
Whether you order produce from a local farm or buy materials for upholstery, it is essential that your business remain on solid financial ground with every vendor. Falling behind on vendor payments gets back to the three primary credit reporting bureaus, which are Equifax, Experian, and TransUnion. In addition to improving your business credit score or establishing credit for a new business, you can also receive better lending terms from vendors. This includes a longer billing cycle and lower fees for outstanding bills. Remember that communication is the key to maintaining a healthy business relationship with every one of your vendors.
What Happens When You Achieve a Good Credit Rating?
Your business has rebounded from bad or no credit. Now, the time has come to learn how to keep a healthy credit rating for your business.
You still have to follow the timeless principle of paying off bills on time. Another effective way to maintain a healthy credit rating is to monitor the credit reports issued by the three major credit reporting agencies. Just one minor mistake can lead to years of trying to climb out of a bad credit hole. You have to ensure that everything appearing on the credit report for your business accurately reflects your improved credit standing.
You may also like: Bad Credit Loans Guaranteed Approval – How They Work?
Image Source: Rawpixel.com