Click here to get this post in PDF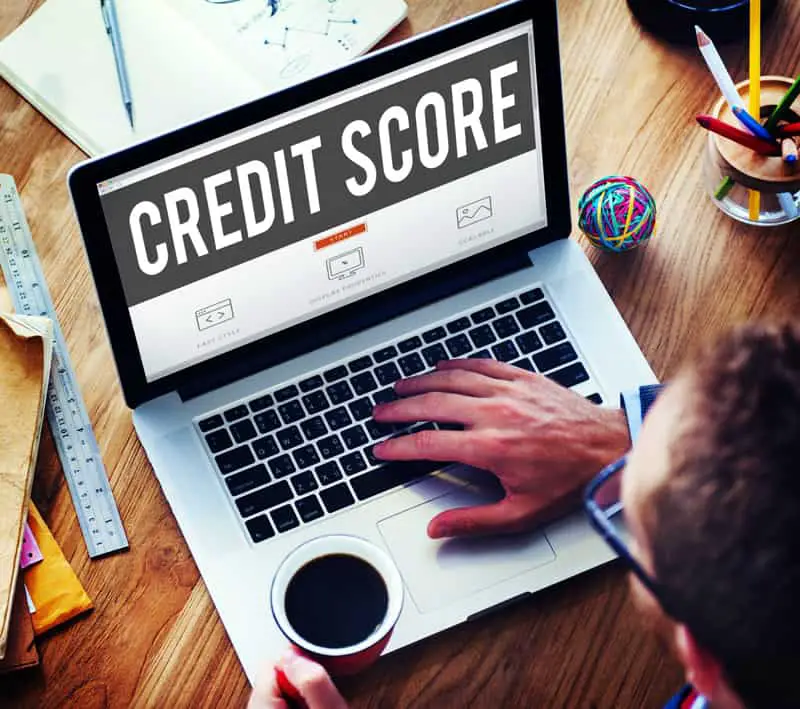 One of the biggest misconceptions small business owners have about business credit is that it actually exists. Regardless of how large or small your business may be, it's important to understand what business credit is, how it relates to personal credit, why it's important, and how to build a strong business credit profile.
Although many small business owners within the gig economy, running a side hustle, solopreneurs, and other very small businesses tend to use a lot of personal credit when they make business purchases, there are some very compelling reasons to rethink that approach and start creating a strong business credit profile.
Business Credit and Personal Credit
Although your personal credit history will likely be part of any small business creditworthiness evaluation, it's important to protect your personal score. One way to do that is by making a clear separation of your personal credit and your business credit. Although the biggest factor in a strong personal credit score is your payment history (35%), the next most important influencer is the ratio of credit you have compared to the credit you use (30%). That's 65% of your personal credit score.
Keeping the percentage of the available credit you regularly use as low as you can (single digits if possible) is positively reflected in your personal credit score. If you are using your personal credit cards to pay for business expenses, the often-higher expenses can push your credit usage above 25% to 30%. This can hurt your personal score and is true even if you pay the balance off to zero with every statement.
Additionally, using your personal credit makes it more difficult to build business credit down the road as your business grows and you need access to more capital that might not be available through your personal credit.
Another reason to protect your personal score is because many business lenders will use your score to determine whether or not they will review your loan application in the first place. For example, traditional lenders like the local bank or credit union will want to see a personal score in the 700s, though they will sometimes go as low as 680. The SBA's minimum credit score threshold is around 660, meaning you need a pretty good personal credit score to get an SBA-guaranteed loan. There are other lenders that will accept lower scores, but they will likely come with higher interest rates.
In other words, there is a synergy between your personal credit score and your business credit profile for any business looking for financing to fuel growth or fund other business initiatives. To access borrowed capital as your small business grows requires you to build and protect your personal credit score as well as take steps to build a strong business credit profile.
3 Steps to Build a Strong Business Credit Profile
Unlike your personal credit score, your business credit profile is public. What's more, unlike your personal score, it doesn't require the same level of data individualization to report or access your credit history, and it's possible for similar business names and business addresses to get confused with each other.
Fortunately, the credit bureaus are very motivated to make sure the data on your business is accurate, so there is a process for making corrections to your business profile—leading us to the first item on the list:
Make sure the information the bureaus have about your business is accurate and up to date: In addition to your business credit history, much of the information included in your profile is part of the public record. For example, your business name, address, the industry you're in, along with other publicly available information that can be searched at the county or state offices for where your business is located. Something as simple as a misclassification of your business could put you in what a lender might consider a riskier industry than what  you are actually in, making it more difficult to qualify for a small business loan or other type of business financing. Regularly reviewing your profile to ensure that everything is accurate is important.
Establish business credit accounts: That doesn't necessarily mean you need to apply for a small business loan, but trade accounts with your suppliers or a business credit card are two fairly easy-to-qualify-for credit accounts that will start establishing a business credit history. If you take this approach, you'll gain the most value if your suppliers report your good credit history to the appropriate business credit bureaus and ensure that the business credit card you apply for reports to the business bureaus. Sometimes credit cards that are marketed as "business cards" still report to the personal credit bureaus—which won't help you build business credit.
Make timely periodic payments to your creditors: In the same way making timely payments on your mortgage and auto loan helps you build a good personal credit score, making each and every periodic payment to your business creditors will help you establish a strong business credit history. This applies to your business lease (if you have one) and any utility bills that are in the business' name. This is the single most important thing you can do to build a strong profile.
Even the smallest small businesses can benefit from establishing a business credit profile—particularly if you plan on growing your business beyond a side hustle or the gig economy in the future. The sooner you start to build your business credit history, the better for you and your business.
---
How To Gain Financing When Your Business Has Bad Or No Credit
---
About the Author
Ty Kiisel: Ty has been writing about small business and the business finance topics that impact a business' bottom line for almost 20 years. With over 35 years in the trenches as a Main Street business evangelist, author, and marketing veteran, he makes the maze of small business finance accessible by weaving personal experiences and other anecdotes into a regular discussion of some of the biggest challenges facing small business owners today
Image source: Rawpixel.com