Click here to get this post in PDF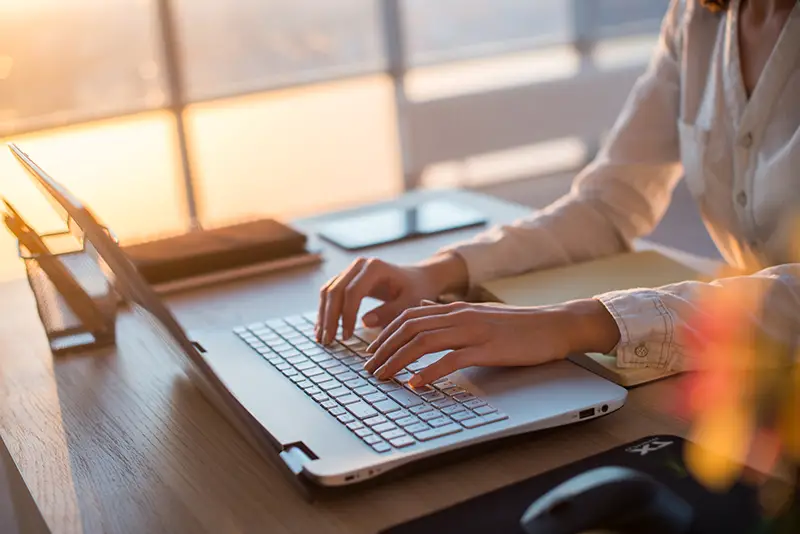 In addition to their full-time jobs, many people also decide to make some extra money by holding down side jobs in their spare time. Some of these side jobs actually pay very handsomely, as well as offering an important service to the people who ask for them, so the worker can have the added satisfaction of knowing that they are making a practical difference in other peoples' lives.
Did you know that some of the top-earning side jobs can earn almost $40 an hour? If you have the skills and qualifications to work on the side as a sign language interpreter, that's how much you can earn for this highly rewarding and satisfying work. Other side jobs like software development, freelance photography, and merchandise co-ordinator also offer high rates of payment, as well as being very much in demand.
This infographic by All Finance Tax (www.allfinancetax.com) takes a selection of side jobs and explains just how lucrative they can be to those who have the ability and the time to get involved in them. You could do a lot worse than use your spare time to carry out work that's rewarding for your self-esteem, your bank account and, in particular, the person for whom you're providing the service.
Sign Language Interpreter:
Sign language interpreters play a vital role in facilitating communication between individuals who are deaf or hard of hearing and those who can hear. This side job requires proficiency in sign language and effectively conveying spoken language into sign language and vice versa. As mentioned, sign language interpreters can earn up to $40 per hour, making it a lucrative option for those with the necessary skills.
Software Developer:
With the increasing reliance on technology, software developers are in high demand. Their expertise is needed to design, develop, and maintain various software applications and systems. Side jobs in software development can be financially rewarding, especially for those who possess strong programming skills and keep up with the latest technological advancements.
Online Communications Associate:
As organizations and businesses expand their online presence, the need for individuals skilled in online communications has grown. Online communications associates manage social media accounts, create engaging content, coordinate digital marketing campaigns, and monitor online interactions. This side job offers the opportunity to work remotely and can be a well-paying option for individuals with excellent communication and digital marketing skills.
Merchandise Coordinator:
A merchandise coordinator plays a crucial role in managing and organizing product inventory, ensuring that items are properly stocked, and coordinating with suppliers and retailers. This side job requires strong organizational and multitasking abilities. The earnings can be substantial, particularly in industries with high demand for merchandise coordination, such as retail or e-commerce.
Bilingual Legal Assistant:
Bilingual legal assistants are in demand, particularly in multicultural societies where legal services must be accessible to diverse communities. These individuals provide administrative support to lawyers and legal professionals, assisting with document translation, interpretation, and client communication. Fluency in multiple languages and knowledge of legal terminology are essential for this side job, which can offer competitive hourly rates.
Freelance Product Developer:
Freelance product developers work on a project basis, collaborating with businesses to design, develop, and improve their products. This side job requires creativity, problem-solving skills, and knowledge of market trends. Depending on the complexity and scope of the projects, freelance product developers can earn significant income while enjoying the flexibility of working on various assignments.
Bookkeeper:
Bookkeeping is a valuable skill many individuals and businesses require to maintain accurate financial records. Bookkeepers handle tasks such as recording transactions, reconciling accounts, and generating financial reports. Side jobs in bookkeeping can be financially rewarding, especially for those with strong mathematical and organizational skills. Additionally, using accounting software effectively is highly beneficial in this role.
Copy Editor/Writer:
If you have a keen eye for detail and a passion for writing, a side job as a copy editor or writer can be a fulfilling option. Copy editors ensure written content is grammatically correct, consistent, and follows the desired style guidelines. Writers, on the other hand, create original content for various mediums. Both roles require strong language skills and the ability to meet deadlines. While rates can vary, experienced copy editors and writers can command higher pay for their expertise.
Temporary Transcript Processor:
Temporary transcript processors assist in transcribing recorded audio or video content into written form. This side job requires excellent listening and typing skills and attention to detail. The demand for transcript processors can be high, particularly during periods when organizations or individuals require large volumes of transcription work completed within specific timeframes. Hourly rates can vary depending on the complexity of the material being transcribed.
City Guide Writer:
If you have a deep knowledge of your city and a passion for writing, becoming a city guide writer can be an enjoyable side job. City guide writers create informative articles or blog posts about local attractions, restaurants, events, and more. Their work helps tourists and residents discover hidden gems and navigate the city. While rates may vary, experienced city guide writers can earn decent compensation for their expertise and insider knowledge.
These side jobs not only offer the potential for high earnings but also provide an opportunity to contribute valuable services to others. Depending on one's skills, interests, and availability, pursuing a side job can be a fulfilling way to supplement income, develop new talents, or explore different professional paths.

You may also like: Great Side Job Ideas