Click here to get this post in PDF
You will be surprised to know that over 5 % of the world's population reports having  hearing loss.
Looking at the above figure, it is quite obvious why more and more individuals are showing interest in learning sign language.
Knowing sign language allows you to communicate with individuals who are Deaf, Deaf-blind, hard-of-hearing, or have hearing loss. But that's not all!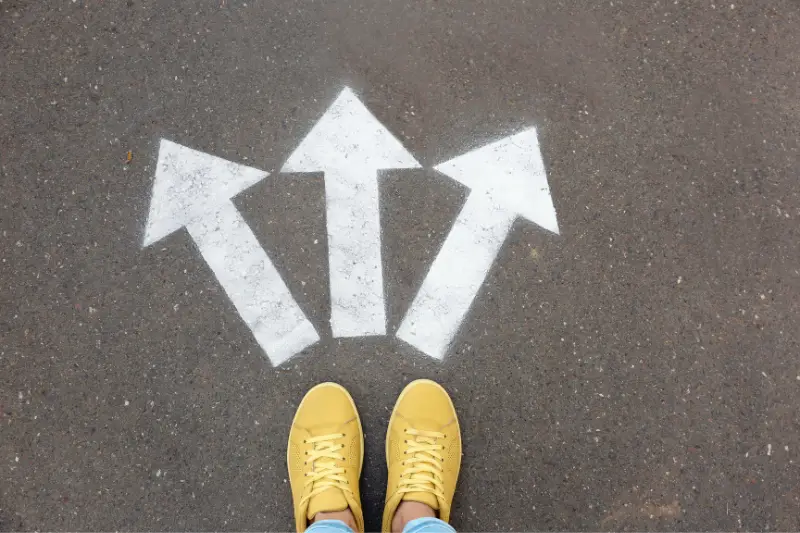 There are also various career options where you can put your knowledge of sign language to good use.
Below are five of the top career paths to explore if you are currently fluent or planning to study sign language:
1.   Interpreter
Did you know the demand for Sign language interpreters is estimated to increase 46% from 2012 to 2022?
The main job of an interpreter is to bridge the communication gap between hearing people and people who have hearing loss.
This job requires absolute fluency in both a spoken and a signed language in order to accurately interpret all information in real-time. Many interpreters choose to become freelance sign language interpreters, while others choose to work as full-time staff interpreters in a professional workplace.
Many medical and educational institutes pay sustainable salaries and provide great job security to interpreters, making it a popular career option for those who are linguistically inclined.
2.   Audiologists
Healthcare professionals, such as audiologists, who are fluent in sign language are in high demand.
Audiologists assess, diagnose, and treat patients with hearing loss with the use of state-of-the-art equipment and exams.
An audiologist's work does not stop with identifying hearing loss, they also offer a range of other treatment services like sign language classes, speech pathology, family counseling, and more.
Audiologists can work in educational institutes, clinics, hospitals, and other medical centers. Audiologists who are fluent in sign language will quickly become the local Deaf community's go-to hearing professional.
3. Teachers and Tutors
People who are fluent and proficient in sign language can find good job opportunities in educational institutes.
Many schools, colleges, and universities look for teachers who specialize in working with deaf or hard-of-hearing students.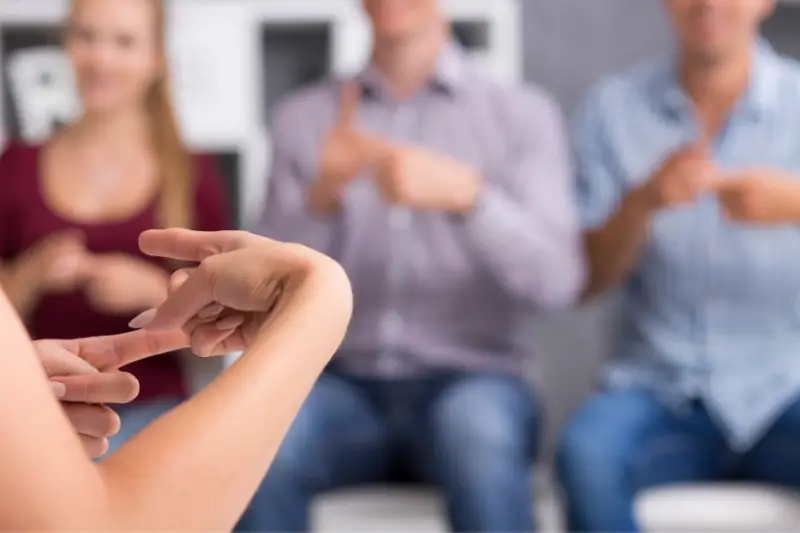 If you are fluent in  sign language, you can also offer  private instruction  or start your own education center.
4. Entertainment & travel industry
Are you fluent in both English and sign languages? Interested in making a career in performing?
If yes, you might get a chance to be part of a growing entertainment industry that helps Deaf and hard-of-hearing people to access theatre in real-time without the use of captions.
Moreover, travel agents who know sign language can join specific Deaf travel programs at various tour companies or even run their own Deaf-focused agency. 
5. Psychologists
People who know sign language can launch or advance their career as a psychologist or counselor.
As a psychologist, knowing sign language can help you better understand the mental state, emotions, and behavior of Deaf, Deaf-blind, and hard-of-hearing patients.
This allows you to create a more comfortable and accessible environment for patients with hearing loss.
You can work in schools, hospitals, research centers, or start your own practice!
In the end…
Having fluency and in-depth knowledge of sign language is surely an asset to any career plan or promotion.
Those who are fluent in sign language can use their bilingual fluency to excel in their career and meet the needs of an underserved community at the same time.
You may also like: 6 Ways Audio-Visual Solutions Can Improve Business Communication
Image source: stock.adobe.com