Click here to get this post in PDF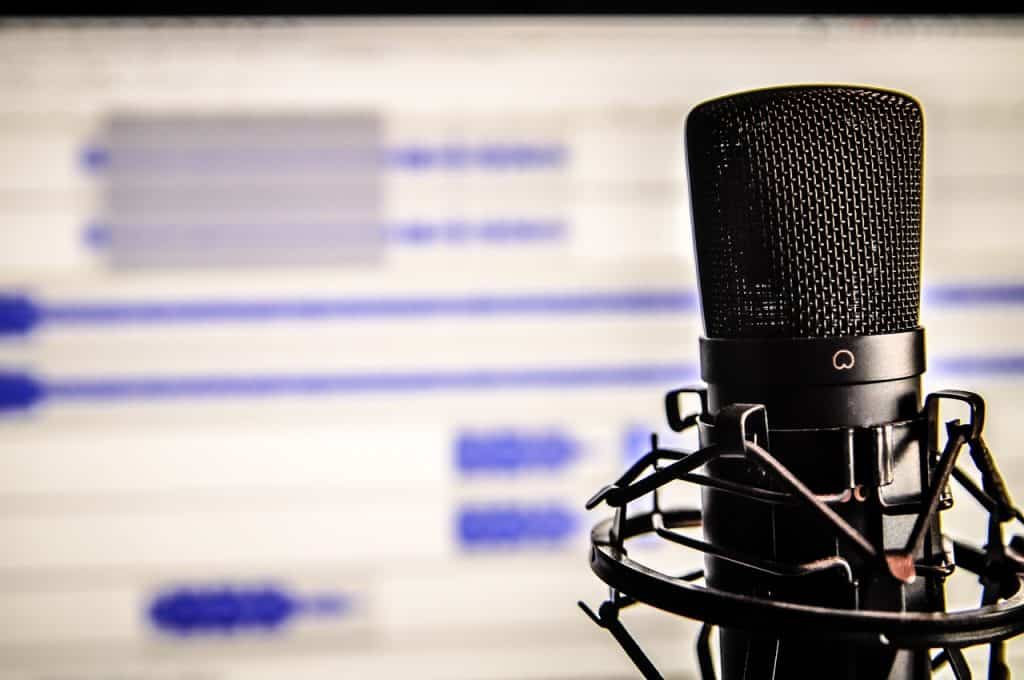 Strong communication is the backbone of small business success. Whether internally or externally, the ability to express business needs and goals is what drives a company forward. Staff need to be able to effectively relay information to customers, while managers need to be able to efficiently outline their expectations to their employees.
Implementing audio-visual solutions into the workplace can give your business a communicative edge. Products such as touchscreens and digital signage make it easier for information to be passed between varying departments and onto your customer base. Audio-visual solutions are improving all areas of small business communication, so is it time for you to join the revolution? Take a look at six ways these products could boost communication and productivity within a business.
Using Audio-Visual Solutions to Save Time
The most valuable resource in any industry is time. When you are pressed tight to a deadline, finding ways to concisely express your intentions is easier said than done. Through the use of audio-visual solutions, businesses can cut down the amount of time they spend explaining crucial information to their staff and customers. For example, digital signage can help relay real-time metrics and reminders to your employees, without the need for lengthy end-of-week presentations from management.
Improve Information Retention
Around 90% of the information transmitted to the brain is visual and is processed 60,000 times faster than written text. Applying this concept to business is incredibly important, as it shows that visual strategies are going to have a greater impact. Audio-visual solutions provide both customers and staff with direct access to crucial statistics and takeaways. Smart screen technology is the latest example of visual learning at work, allowing users to explore charts, figures and product information in a multi-sensory format.
Increase Customer Engagement
As we've already seen, audio-visual solutions are far more likely to resonate with customers than simple written handouts. In fact, consumers process the quality of your web page or shop front in two tenths of a second. The more audio-visual promotions you have to offer, the better chance you have of catching the right eyes. Digital signage increases engagement by displaying the key components of your business in visually appealing ways. Nowadays, the way customers consume and interact with businesses has shifted towards digital mediums, so your displays need to be more dynamic and entertaining, in order to keep pace.
Augment Employee Training
Audio-visual solutions don't only have a use in the battle to win over customer affections. Used wisely in internal affairs, they can be a major boost to employee training sessions. In order to cement key ideas in your staff's minds, audio-visual solutions such as interactive technology and mobile multimedia can ensure that the main takeaways aren't lost in the repetition of a slideshow. E-learning has become particularly popular in recent years, allowing employees to learn at their own speed.
Communicate Across B2B Platforms
Audio-visual technology really comes into its own when used to communicate across vast distances. With Voice over Internet Protocol (VoIP) platforms becoming more and more sophisticated, information can be collated and disseminated from any point in the world. When it comes to B2B interactions, this makes it easier to work in real-time with your partners or suppliers on another continent. Audio-visual solutions make it possible to share instantaneous information from one workplace to the next, without losing any of the visual impact.
Supplement Marketing Capabilities
The basis of delivering a sales pitch hasn't changed all that much over the years. Customer engagement and retention are still the most important ideals. But, the improvements in the technology used to achieve these goals have shaped the face of current marketing practices. Audio-visual media increases the clarity and speed of information delivery, meaning your marketing team can communicate the unique selling point of your company in one simple video, rather than a long string of sentences. Audio-visual marketing is the most effective tool in a business' arsenal and can yield immediate results.
About the Author
James Berger is CEO of Netcom 92 — an audio-visual solutions company from Essex. With over twenty years of experience in the industry, James has provided technical support for SMEs up and down the country, helping them improve the audio-visual quality of their ICT facilities.