Click here to get this post in PDF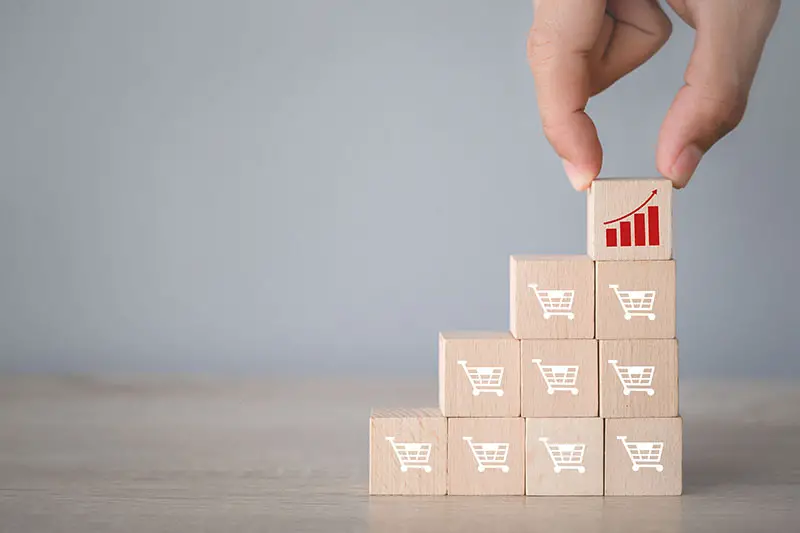 Having launched a business, you'd probably want it you yield optimum results. With an eye toward better sales, optimizing conversion seems like a point to start. Let's set the ball rolling by determining what conversion actually is. 
Understanding the conversion rate
The conversion rate is one of the most essential metrics that you should consider while growing your business. It is defined as a percentage of customers, who visit a website and complete the desired action. 
Conversion rate optimization can include various parameters. But generally, it means improvement of customer experience to convert more leads and get higher revenue. 
How to find out your conversion rate?
Calculating conversion is fairly simple. Just divide the number of sales by the total number of visitors. If you'd like to receive a percentage, multiply the number by 100 after. 
A good average conversion is estimated to range from 2% to 5%. The leading companies can convert much higher. For example, Amazon reaches 10-15% and the figures can grow even higher. 
Hacks to boost it
Are you ready to increase your conversion? Here are 5 tips on how to improve it! 
1. Add a detailed product description
Online shopping has a great number of advantages, but the specificity of it is that you can't see or touch the product, for example. 
So think about writing an accurate description and displaying pictures or even videos of high quality. Such details will help the customers to visualize the product better.  
2. Offer some value
National Retail Federation conducted a survey, which showed that about 75% of purchasers expect a dree delivery on a website. 
Also, receiving a discount coupon or a bundle offering can serve as additional motivation for newly landed customers to buy. 
Consider creating a pop-up for your website, that would organically fit in the web page design and offer something of interest to the customers. 
The Bathing Culture company offers a 10% discount for an e-mail subscription. So it's a win-win!
Pop-ups in e-commerce can also make a great deal when it comes to personalization. Triggering diverse floating boxes for different parts of your website creates a better user experience, as the clients get relevant information and/or offering depending on what they are browsing. 
3. Tweak the check-out
Having an uncomplicated and fast check-out is crucial for people, who are ready to buy. Not everybody feels the urge to register at once. 
An arduous check-out process may result in losing customers just when they are ready to buy. 
Think about creating a brief form to fill out only with necessary fields for the shipping or provide alternative log-in options, for example with social media pages.  
4. Provide instant customer support
Smart widgets can be an awesome solution when it comes to getting in touch with prospects and maintaining the connection. 
See about introducing live chats to the website. But make sure that it's enabled all the time so that visitors can receive a prompt reply to their inquiries. 
Live chats establish some sense of human interaction which never hurts when it comes to building a loyal client base. 
Just like that, the Warby Parker website uses a live chat with already-inserted common options for customers. 
5. Allow the comments 
The conversion rate also relies upon trust or how safe your website is perceived. Creating a commenting section is viable according to several reasons. 
Firstly, the customers have an opportunity to share their experience and give some more information about the product they liked. 
Secondly, it increases credibility enormously. Even negative reviews or complaints can be useful and can positively impact your conversion rate. If to take them into account and address the reviewers afterwards, your brand will look more professional and be likely to receive more positive comments in the future. 
Summing it up 
An e-commerce business lives and breathes through the efficacy of the website. With a better user experience in mind, your business will get satisfied and loyal leads as well as higher revenue. 
Think about implementing some technology to the website, like personalized pop-up windows and live chats. Ultimately, make it easy to buy and get another point of view from the commenting section. 
With constant nurturing, your e-commerce website will scale sustainably! 
You may also like: 4 Easy Ways to Optimize Shipping for Your Ecommerce Store