Click here to get this post in PDF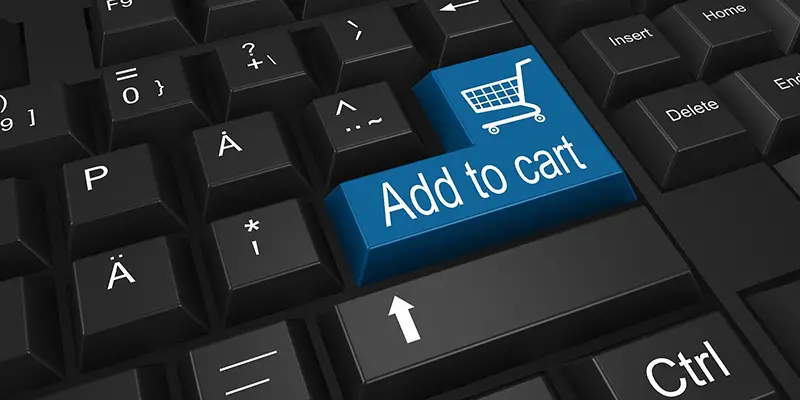 How to optimize shipping for your ecommerce store should be on your list of top priorities as an ecommerce entrepreneur. This is because after shopping, shipping is the next most important aspect of online shopping.
In fact, shipping costs for instance, can greatly influence online shoppers' behavior, with as much as 79% of online shoppers citing free shipping as a top purchase factor.
Furthermore, 41% of online shoppers say they are willing to pay extra for expedited same day or next day delivery.
In this post, we will be looking at how to optimize shipping for your ecommerce store in four simple steps that you can start taking ASAP.
Here we go.
How to Optimize Shipping for Your Ecommerce Store: #1. Choose the Right Shipping Carrier
Your choice of shipping carrier can make or mar your ecommerce business. It is like choosing a marriage partner, great care ought to be taken when choosing a shipping partner.
This can result in a long symbiotic relationship that will eventually delight your customers and increase repeat business, or a short sour relationship that can send your customers leaving in droves and never returning, leading to churn.
So, how do you choose the right shipping carrier for your online store?
You can choose the right shipping carrier by understanding:
Your business, products
Your customers
Your target market
Your options
Your competitors
What products do you sell, are they fragile, large? Which customers do you serve, what markets do you target? What options of shipping carriers do you have, which are your competitors using? What is the average shipping cost? How fast do they ship?
Answering these key questions can help you narrow down your choices to the best shipping carriers available.
How to Optimize Shipping for Your Ecommerce Store: #2. Minimize and Optimize Shipping Costs
Another way to optimize shipping for your ecommerce store is by addressing shipping costs. True, 79% of shoppers want free shipping, and many large retailers can offer it, but can you?
For most small and new retailers, the answer is no. Or is it?
You can offer free or reduced shipping in such a way that it won't eat into your margins, but in fact, can boost average order value (AOV), improve repeat business, and customer lifetime value (LTV).
For instance, an Amazon Prime membership of $119 per annum qualifies members for free grocery delivery, access to exclusive videos, Prime shopping deals, among others. Currently, over 100 million people hold an Amazon Prime subscription.
Similarly, you can offer free or reduced shipping for a particular basket size. For instance, spend $200 or more and qualify for free shipping on all orders. This can encourage shoppers to spend more.
How to Optimize Shipping for Your Ecommerce Store: #3. Cut Shipping Times
Fast shipping times can boost customer satisfaction and encourage them to return. 41% of shoppers say they are willing to pay extra for faster delivery.
During the just concluded 2020 holiday shopping season, over 25% of shoppers said they were buying gift items for other people. Most online shoppers buy birthday gifts, anniversary gifts, and other gifts online for time sensitive occasions.
Late delivery in such cases can ruin the experience for the sender and the recipient. This is part of the reasons why orders must be shipped and delivered on time. Only settle for shipping carriers that offer flexible shipping times, so that your customers can have multiple options to choose from.
If the shopping and shipping experiences go great, many shoppers will be more than willing to pay a return visit and do repeat business with your store. Most customer reviews mention speed of delivery as a key factor.
How to Optimize Shipping for Your Ecommerce Store: #4. Provide Order Tracking
In some cases, faster shipping times come at an exorbitant price, sometimes more than twice the cost of the product. In such instances, customers may opt for a longer shipping time for a lower fee.
In such cases, customers want to be kept in the loop and know where exactly their orders are every passing day. I've personally had to wait over right weeks for an order to arrive by sea.
Without a tracking number, it would have been impossible to monitor my package all that while. Being left in the dark for so long is not fun. Thanks to order tracking, you can pinpoint your order plus it's estimated time of arrival.
SpeedPak order tracking for instance, can help you keep track of your orders until they arrive at your doorstep via its end-to-end logistics offering. This can save you a ton of stress and headache answering questions from antsy customers who want to know where their orders are or if they have been cancelled.
Conclusion
If you've been wondering how to optimize shipping for your online store, you now have five simple steps to get you there.
Remember to:
Choose the right shipping carrier
Use shipping apps and plugins
Minimize or optimize shipping costs
Cut shipping times, and
Provide order tracking
Also read: Strategies for Your eCommerce Shop to Reach More Customers
Image source: Pixabay.com