Click here to get this post in PDF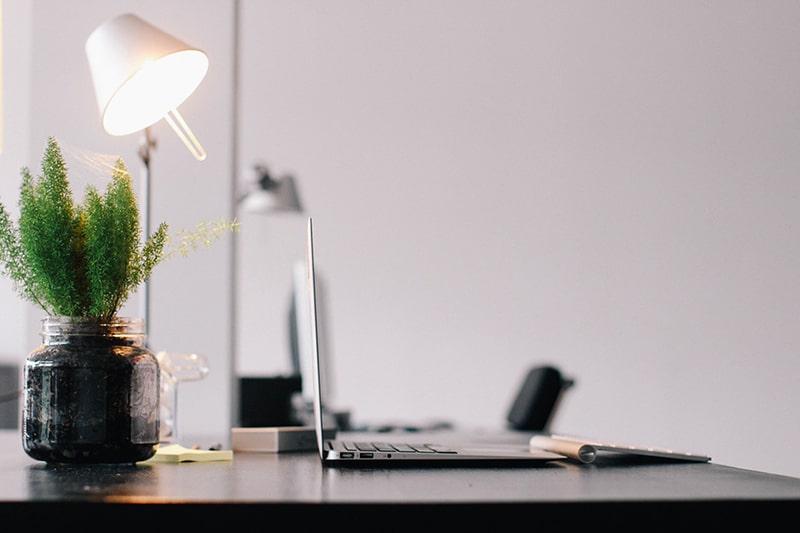 In the modern work culture, work can happen anywhere, at any time — in a coffee house, in a park, in your basement. That said, the ability to work from home is freeing and liberating. It provides another level of comfort and ease. But if the office space is poorly designed, or is too casual, it can impact productivity severely.
While the freedom to work is the idea behind a home office, it can affect the work efficiency if not set up properly. So, if you are planning to set up a home office, you must carefully analyse your situation and then take the things forward.
Select a location that is separated from the home environment and create a floor plan. Follow these tips to ensure everything is carried out the right way.
Plan! Plan! Plan!
Planning is the key to executing almost everything successfully. For starters, you must create a checklist that lists all the steps involved in the relocation process. Apart from that, list various challenging situations you may have to face.
Ask yourself questions. What do you want in your office? What kind of lighting will do justice to your home office? Where will you keep the files? Do you need a bookshelf?
Organise
Once you are ready with the moving checklist, sort out the stuff you have in your current office. Pull out the list of all the things you require in your home office and declutter your file cabinets.
Organise the important documents first and discard the ones that you no longer require. If you declutter before moving, you can help yourself by decreasing the number of items that you have to move.
Backup
Create a digital backup of all the important documents. Although reliable moving companies like F&M Bennett & Son take full responsibility of all your belongings, digitising these files and backing them up in a cloud-based software will give you the much-needed peace of mind.
If you are running short on time, make copies of crucial documents. Make sure you keep these files with you until the relocation is completed.
Pack and Move
Figure out all the equipment that you will need for your home office. Once that is done, start with the packing process. Buy packing supplies like paper, bubble wrap, duct tape, cardboard boxes, storage containers, and markers. Before packing up the electronic devices, take a picture of how everything is wired to your computer. This will save you a lot of time when you will have to set up everything again. Pack everything nicely and label the boxes carefully.
If you fear to break something while packing, take help from the professionals. Not only will the movers pack everything efficiently, but they will also make sure nothing gets damaged or lost during the move. Additionally, since they have the experience to move offices, they can help you in the entire process — from packing to loading and unloading.
Design
The most exciting task in setting up a home office is designing the space. Get creative, make a blueprint of how you want your office to look. Where will the table and chair go? What about the sofa? Other devices?
Keep an open mind and discuss ideas with friends and family to build a pleasant home office environment. Brainstorm and look at new office spaces and setups. Think colours, patterns, and finishes that promote productivity.
If all this is too much for you to handle, seek help from the professionals. Let them know your requirements so that they can create an amazing floor plan.
Getting used to working in a home office might take some time but setting up a healthy home office and following good work practices can make it more comfortable. Do not feel disheartened if things aren't going the way you had planned. A healthy office will definitely get more work done and make you feel better; you will have to give time some time.
You may also like: Decluttering Ideas for Your Home Office