Click here to get this post in PDF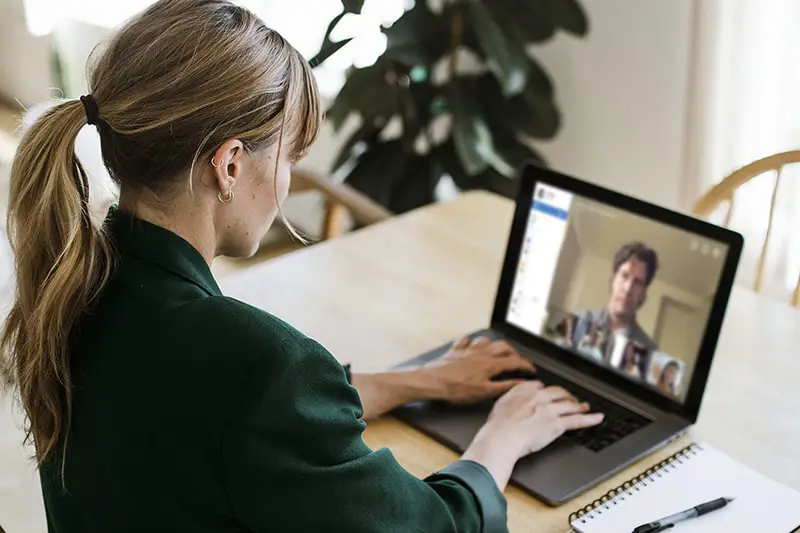 The world is changing quickly, and we're seeing every industry and every walk of life affected.
It's time to rethink the way we work, and that means changing our interviewing strategy.
As we prepare for reopening and a return to the norm, we should start considering the hiring process.
In this post, we're going to explore the reasons why we may need a new interviewing strategy and what to do about it.
Social Distancing
Think about how many people you come face-to-face with as you interview to fill just one position. That's a lot of exposure to find one suitable candidate.
Instead, most of us are probably going to be enforcing a policy of tele-interviews. Consider conducting all first-round interviews through Zoom or Skype. This way, you can limit your exposure as you narrow down the pool of applicants.
Work from Home
As Twitter's CEO announced that all employees can work remotely, employers around the world are reconsidering their strategies. But we must face the fact that not everyone works well from home. This means that the interview process of the future will have to include questions that are laser-focused on a candidate's ability to work from home.
You can ask questions about how they remain productive and look for a history of working from home. Some of the process is always going to be left to good faith, but you can start to test the waters in the interview process. Even if your company hasn't shifted completely to a work-from-home structure, there's always a chance that things will change.
New Job Titles
Because there are going to be so many people working remotely, we can expect new positions to be opening up. So with that, you may find yourself hiring for strange job titles like Director of Remote Working Operations or Remote Productivity Analyst. These are probably titles you've never expected to hire for, but nonetheless, you may soon find them essential.
Broader Scope of Applicants
When you're hiring for a remote position, it doesn't usually matter where your applicant lives. This means you can hire talent from around the country, or maybe even around the world.
Just keep in mind that there are tax implications when you hire outside your state, so that's something to consider. As with anything, you'll need to do the research and weigh the pros and cons of making such a decision for your business.
But when you expand the pool of available talent, you may end up finding a better fit for your position and company culture, which is always a good thing.
It would be naive to think that the way we interview will remain the same, especially when the world around us is evolving so quickly. But the same principles of interviewing will always apply. You can retain your strategy for asking questions and evaluating a good fit, but you may additionally need to evaluate a candidate's ability to work from home. Social distancing will become important during interviews and in the workplace.
You may also like: How to Hire the Right Person: 11 Effective Tips to Follow
Image Source: Rawpixel.com