Click here to get this post in PDF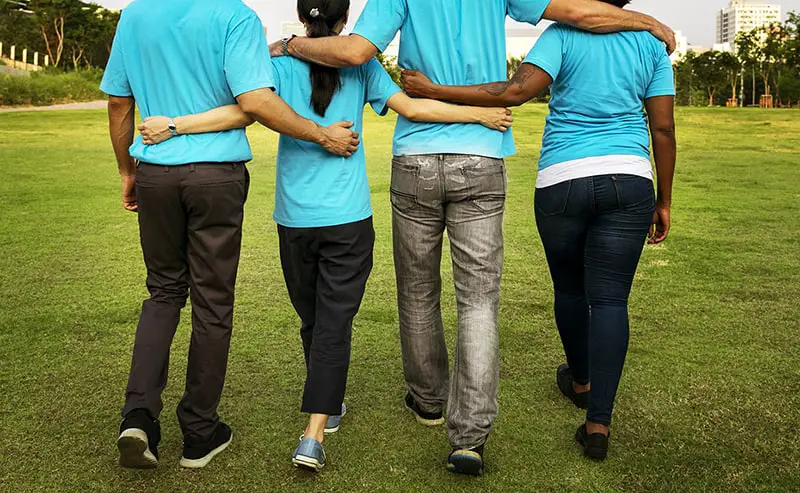 Team building activities have proven to be effective and successful in improving teamwork and work productivity. Large corporates and even start ups organise regular team building events to get the team members to bond so that they work better together and overcome professional challenges. It's common knowledge that if a company has to do better and grow, its employees must work together towards the common goal of the organisation. Team building brings the team members together for a better bonding and team work, eventually increasing the work productivity of the entire team.
So here are some tips to help you organise an effective team building session.
1. The Earlier You Start Planning The Better
No good or limited benefits will come out of a last-minute planned event. This applies to any large event you plan to organise and so especially important for a professional event. It's important to begin your research and carefully draft out the timeline and different activities for the day. Professional team building event organisers like Blue Hat Team Building, carefully plan activities with a purpose. Each activity that you organise should be aimed at achieving a goal and purpose. So it's important that you start planning early for an effective team building session.
Due to the current pandemic, many people have been working from home. However, that should not prevent team building activities from taking place. Team building experts BreakoutIQ specialise in virtual team building activities and can ensure that your activities are a success.
2. Fix A Budget
There's no point in dreaming of large team building events if you cannot fund them. It's important that the organisers of the session fix a budget within which the team building activities can be organised. The budget that you fix for the team building session would include things like transportation, venue bookings, props (if any), meals, snacks, beverages, trainers or activity providers and insurance (if required). Also, you should keep an account of all the expenses in an excel sheet format for official records.
3. Location or Venue
Depending on the objective of your team building activities, you will have to choose a location and venue that will best serve your team building purposes. If you're travelling outstation for the team building session, then you will need a venue which can accommodate all members of the team, organise their meals and also book a large space to conduct the team session at.
4. Schedule
To schedule a team building session it is important that the organisers get in touch with the team's managers to find out whether the team can afford to be off work in those days for the event. It's important that there be no important client or investor meetings scheduled in those few days. So this makes it all the more important for you to start planning the team building in advance.
5. Focus on Strengthening the Weaknesses
A team building session should focus on the team's weaknesses and strengthen them. For this the managers of the team and the rest of the team members should be asked about what they think are the weaknesses of their team. After gathering their responses and doing further research, organisers should discuss with the activity leaders and plan out activities that will focus on strengthening these weaknesses of the team.
Conclusion
Team building sessions are very effective when it comes to increasing work productivity and teamwork. However, it is important that the team building activities be focused on what the team needs to work better and increase their productivity. All fun and no work, will not make the team a better one, just a more fun one. So it's essential to strike a fine balance between focusing on serious objectives while making it fun.
You may also like: 5 Exciting Team Building Ideas